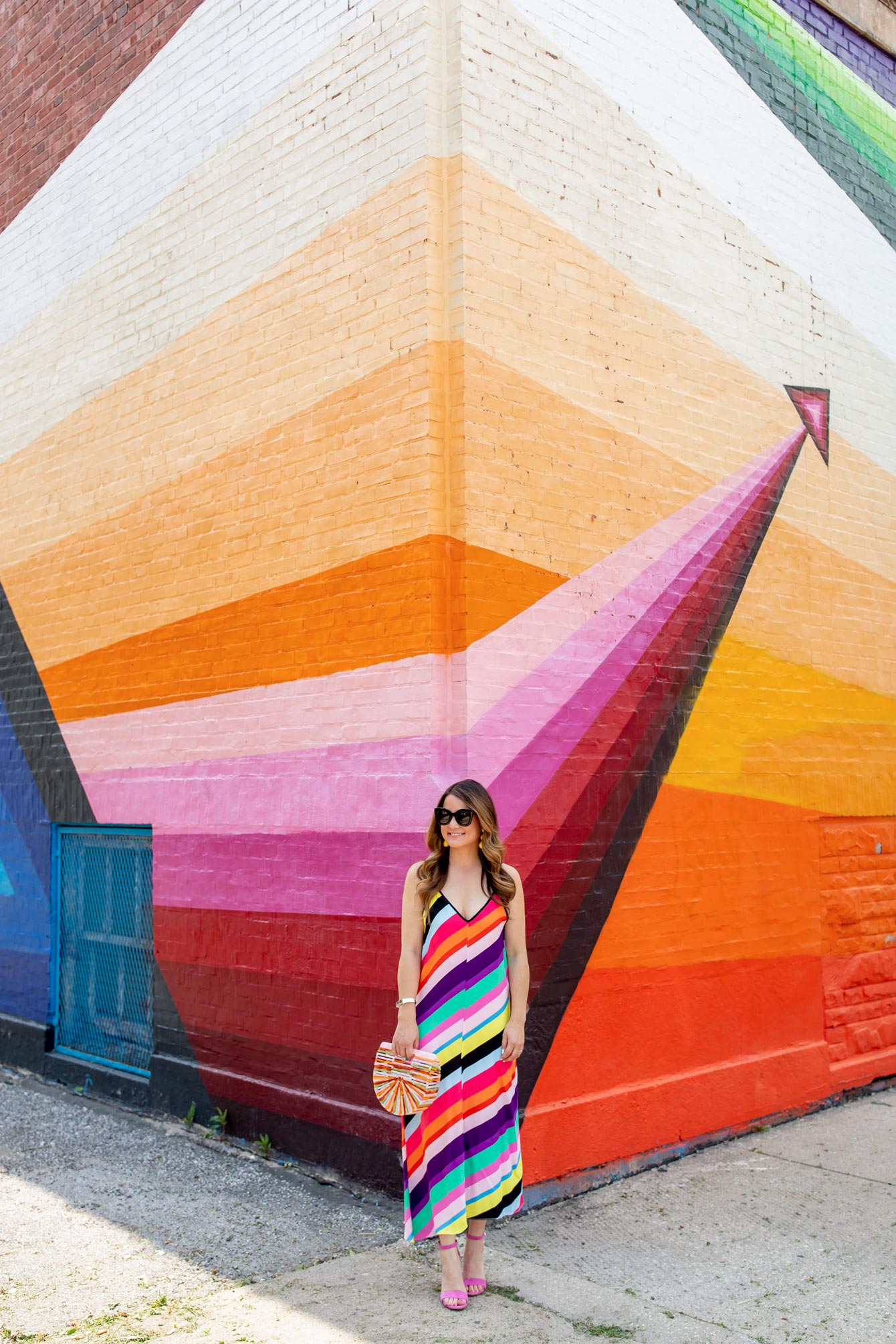 Happy Monday! Today, I'm sharing my favorite Chicago rainbow stripe mural by Yollocalli Arts Reach. Isn't it beautiful? Friends, in a city of a million murals, this is my favorite multi-color wall. Sure, the colors are beautiful. Moreover, I love who created it!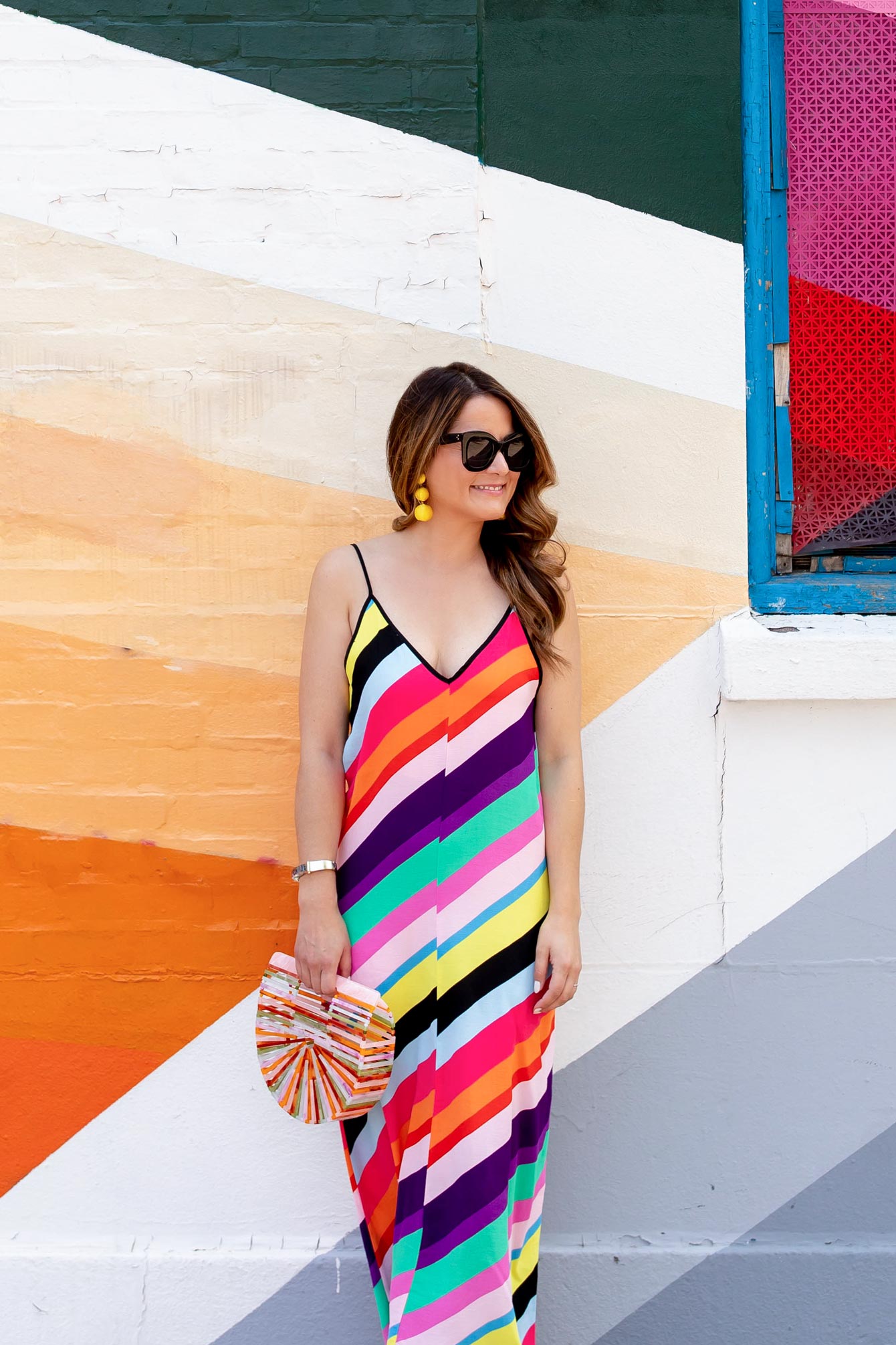 Chicago Rainbow Stripe Mural
In case you're unfamiliar, Yollocalli Arts Reach is a local youth organization geared towards exposing students to art and design. Love that! It's one of my favorite colorful walls in the city.
I can only imagine how exciting it would be to design and paint something like this as a kid! Best of all, they have a bunch of other street art locations throughout Chicago, too.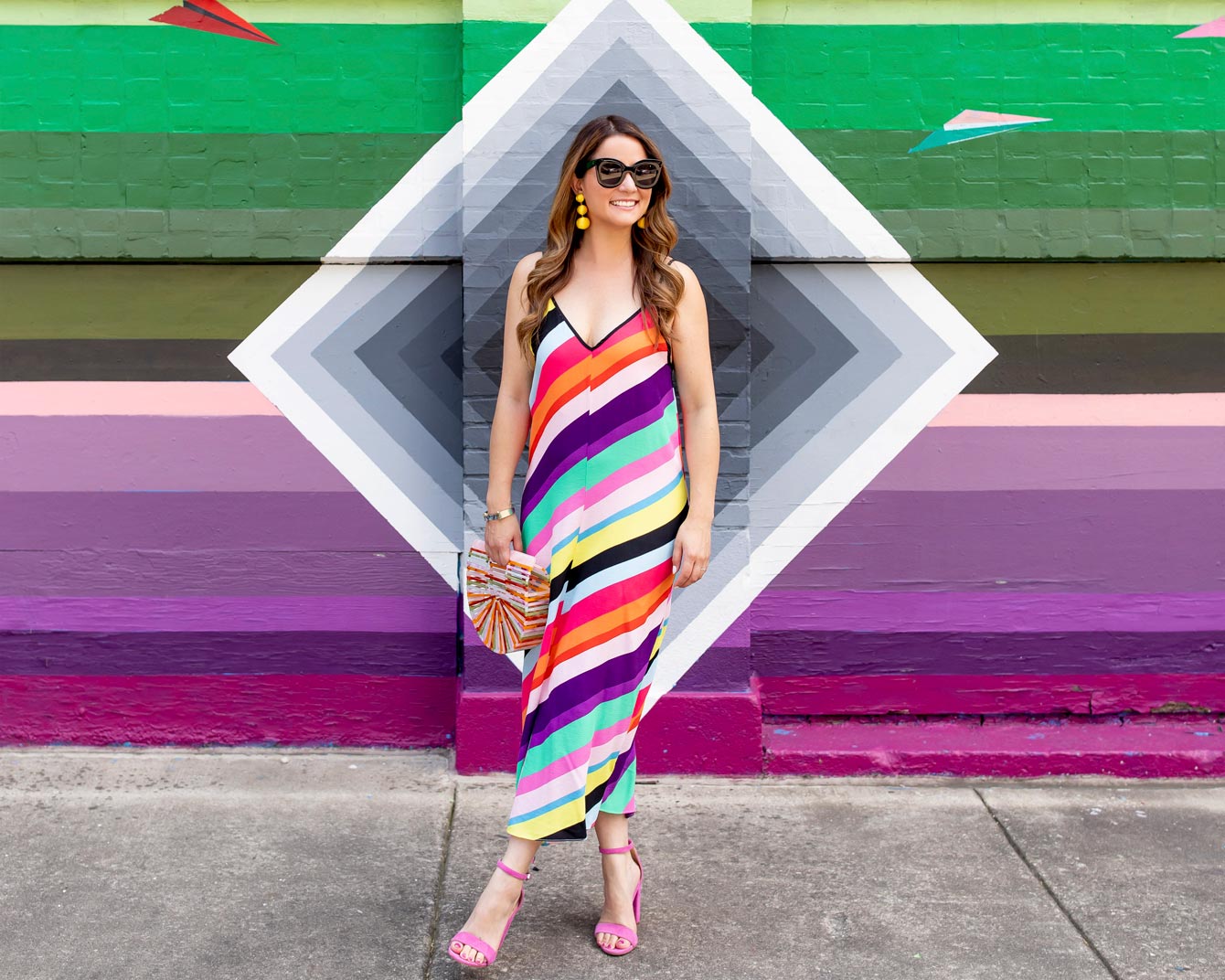 Generally speaking, I love trying to match the colors of my outfits to surroundings. Therefore, I decided to wear this Topshop maxi dress. First, it's super lightweight. Plus, it's perfect for these hot July and August days of summer. For me, it fits true to size, and the multicolor design is even more fun in person!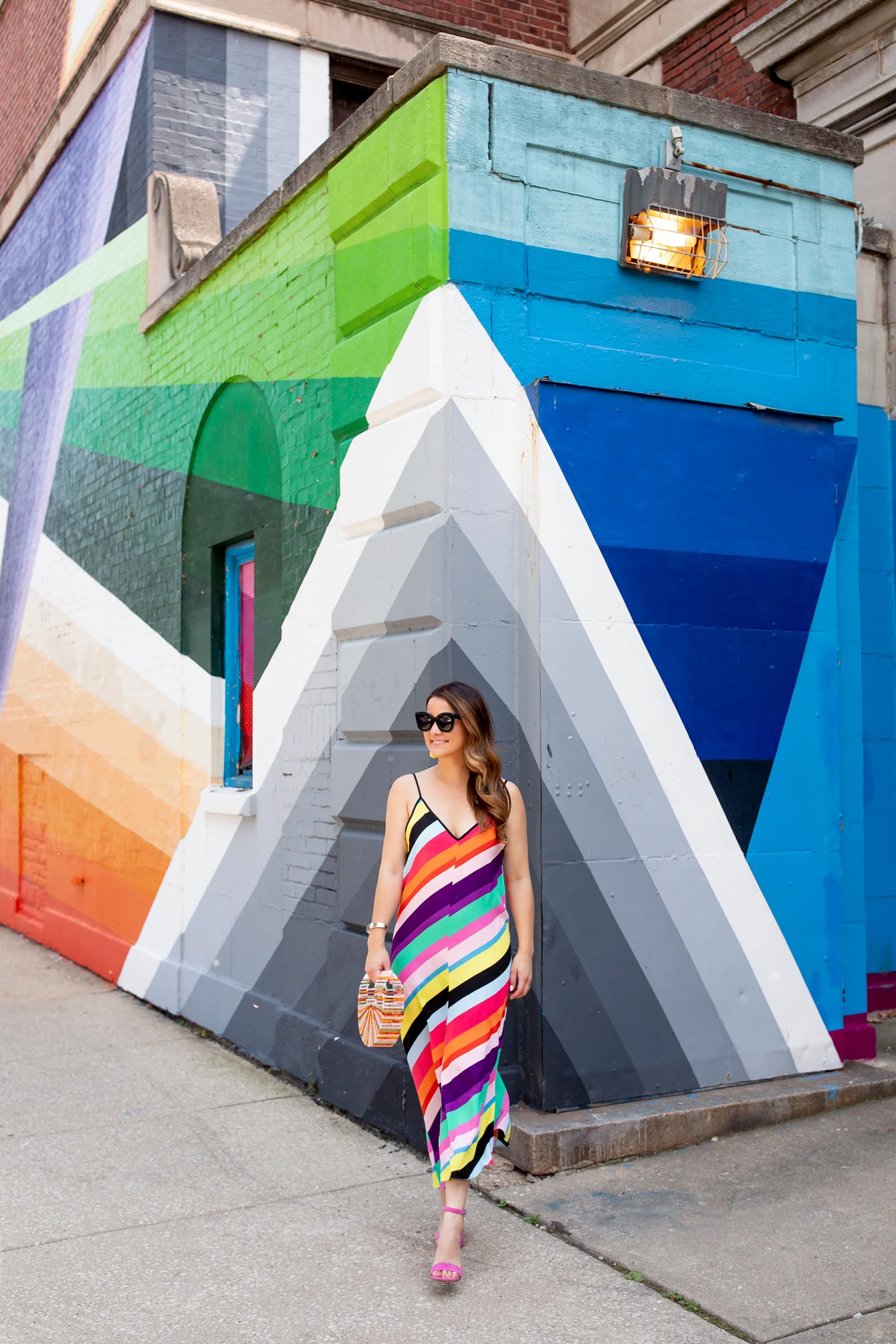 In Closing
In the meantime, I'm currently en route to Grenada for work. I can't wait to explore the island. Furthermore, I've never been, and I've received tons of messages with recommendations of places to see.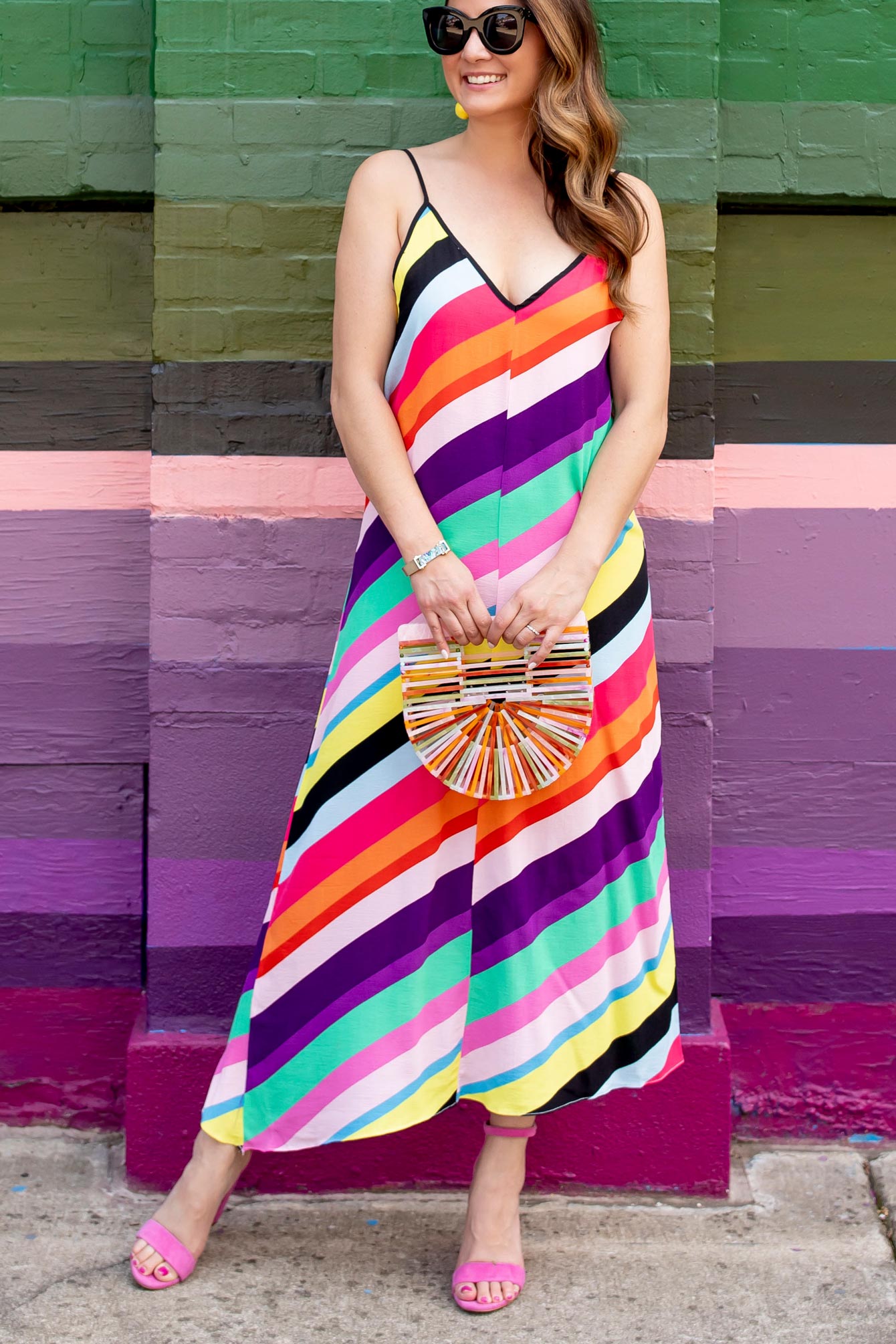 Where is Grenada you ask? Well, it's in the southernmost part of the Caribbean, adjacent to Venezuela and Trinidad and Tobago. What are you up to this weekend? Drop a comment below and let me know!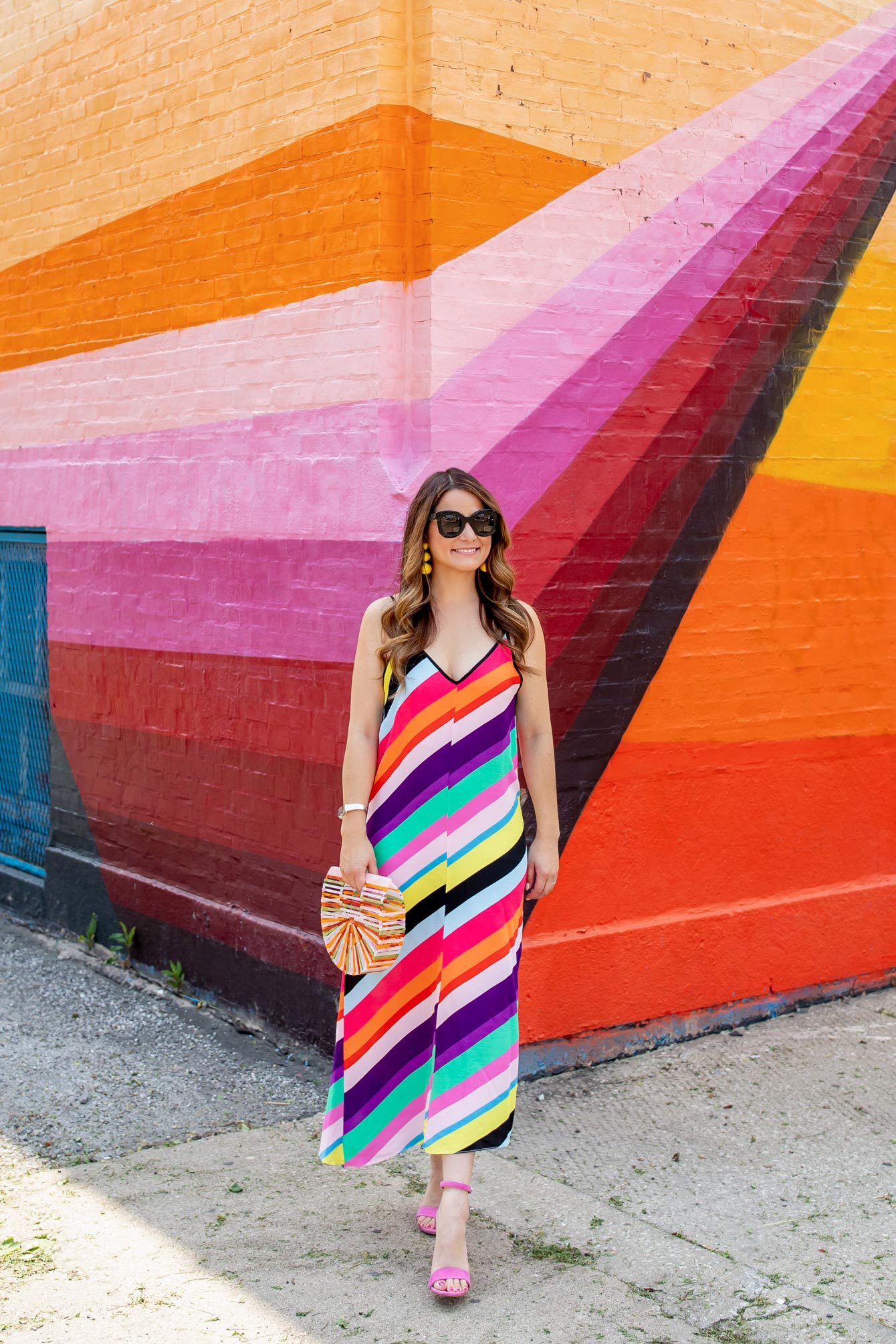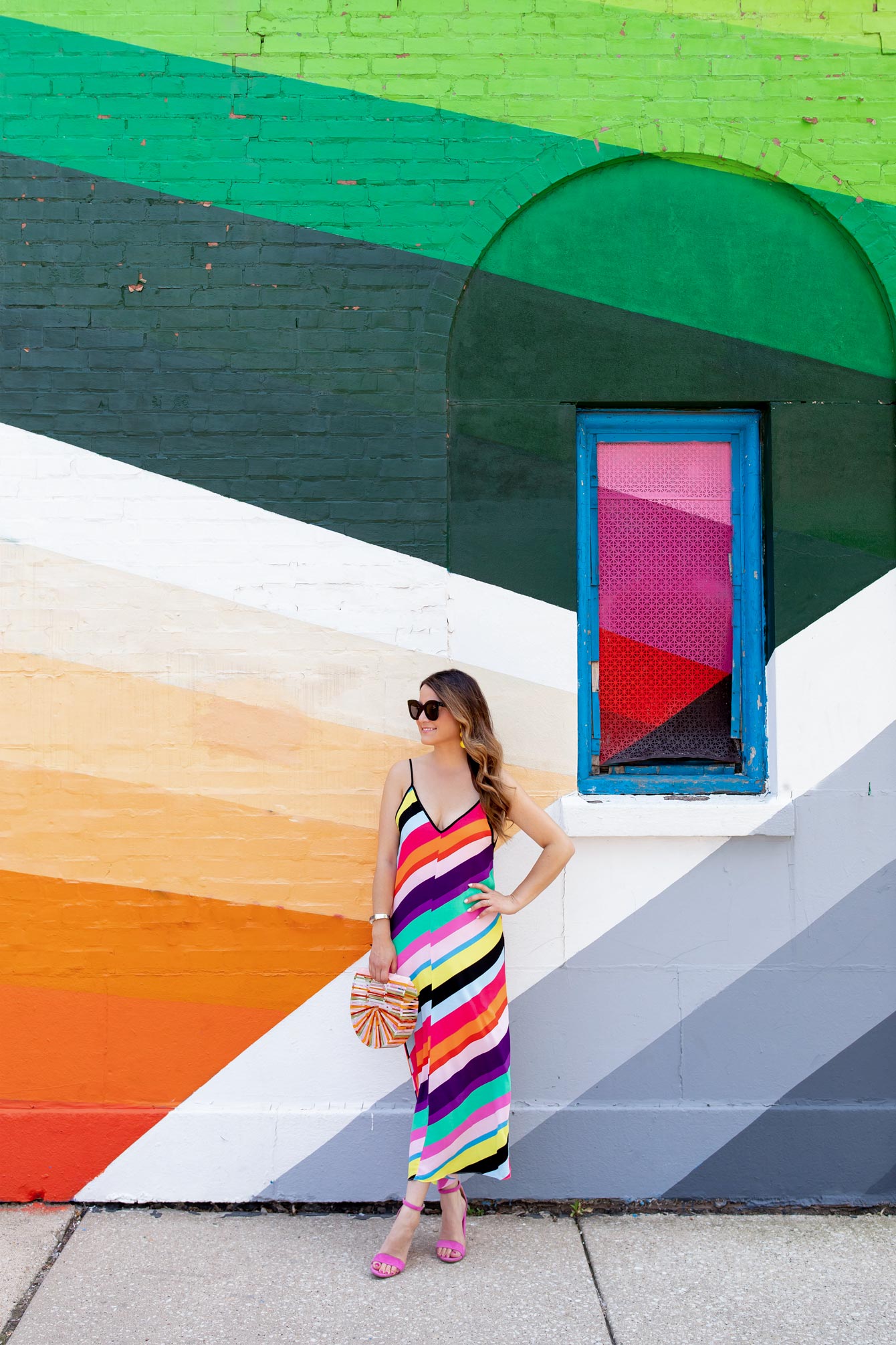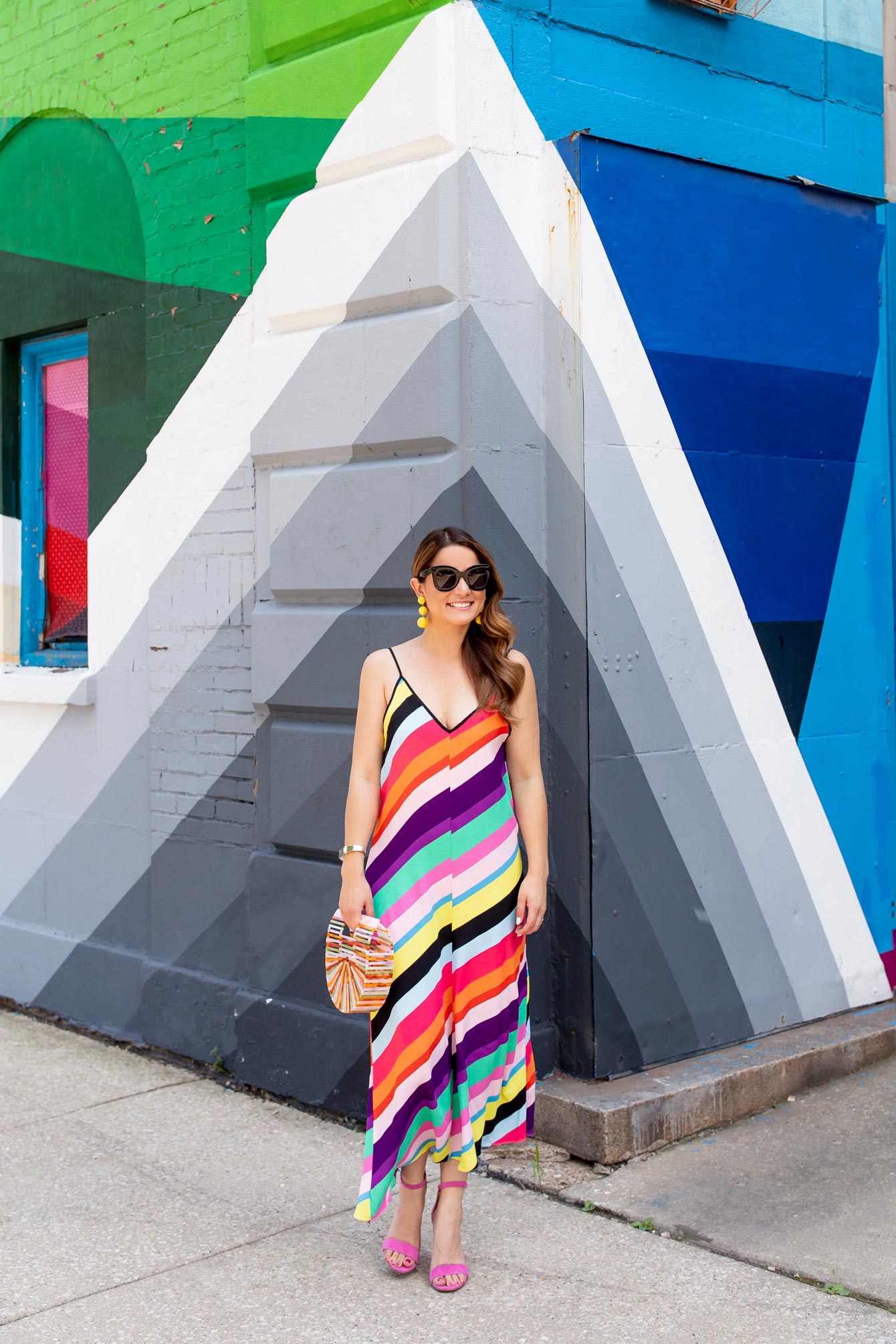 This Chicago rainbow stripe mural was created by Yollocalli Arts Reach. Find more details and all of my favorite street art and colorful walls in my Chicago Wall Charades Guide!

Never miss a post - be sure to follow Style Charade on Bloglovin'!