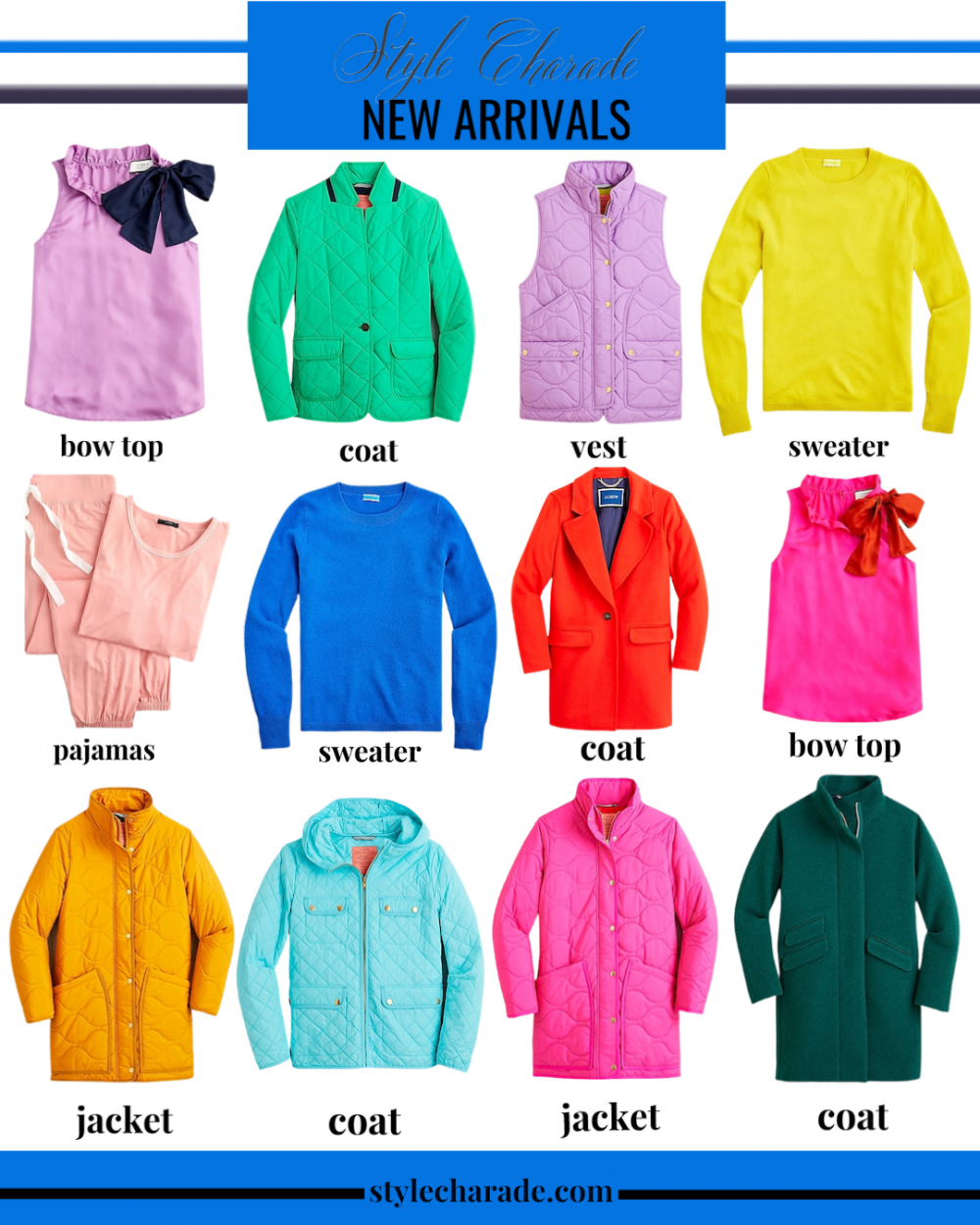 Season after season, I look forward to J.Crew's new arrivals. Since I was a little girl, I'd comb through their catalogs and gently "tab" pages of items that I loved. Sure, J.Crew is strong every season, but I'd argue that fall is really their time to shine. This week, they unveiled new styles, and I couldn't help but think, "could this be the best J.Crew fall collection yet?" Let's explore.
The Best J.Crew Fall Collection Yet?
Okay, here's the tough part. I adored when Jenna Lyons at the helm of design. LOVED. In many respects, we'll look back at those seasons as the golden era of J.Crew.
Listen, many brand loyalists will completely disagree with my sentiments above. Lyons, for all of her brilliance, was raved about equally as much as criticized for taking the brand in a different direction.
Yet, to do this day, items from her (and her design teams') collections include some of my all-time favorite styles in my closet, including this ruffle skirt below.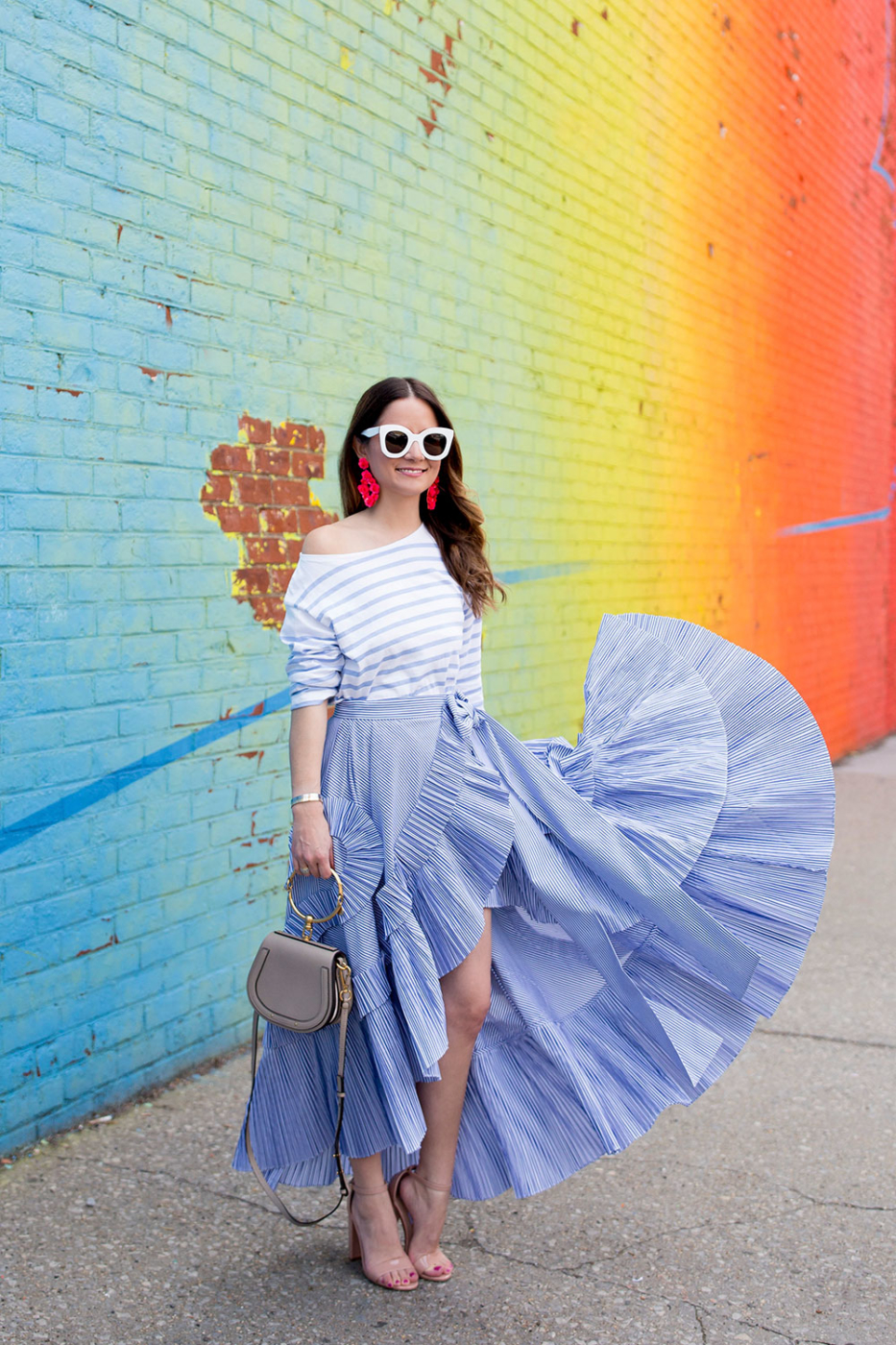 I also remain head-over-heels in love with these sequin joggers in the photo below (my hair is so short in these photos, haha!). Since buying them, I've continued to seek out similar joggers with similar fit, quality of sequins, etc. Not a single version has come close. Not even within striking distance.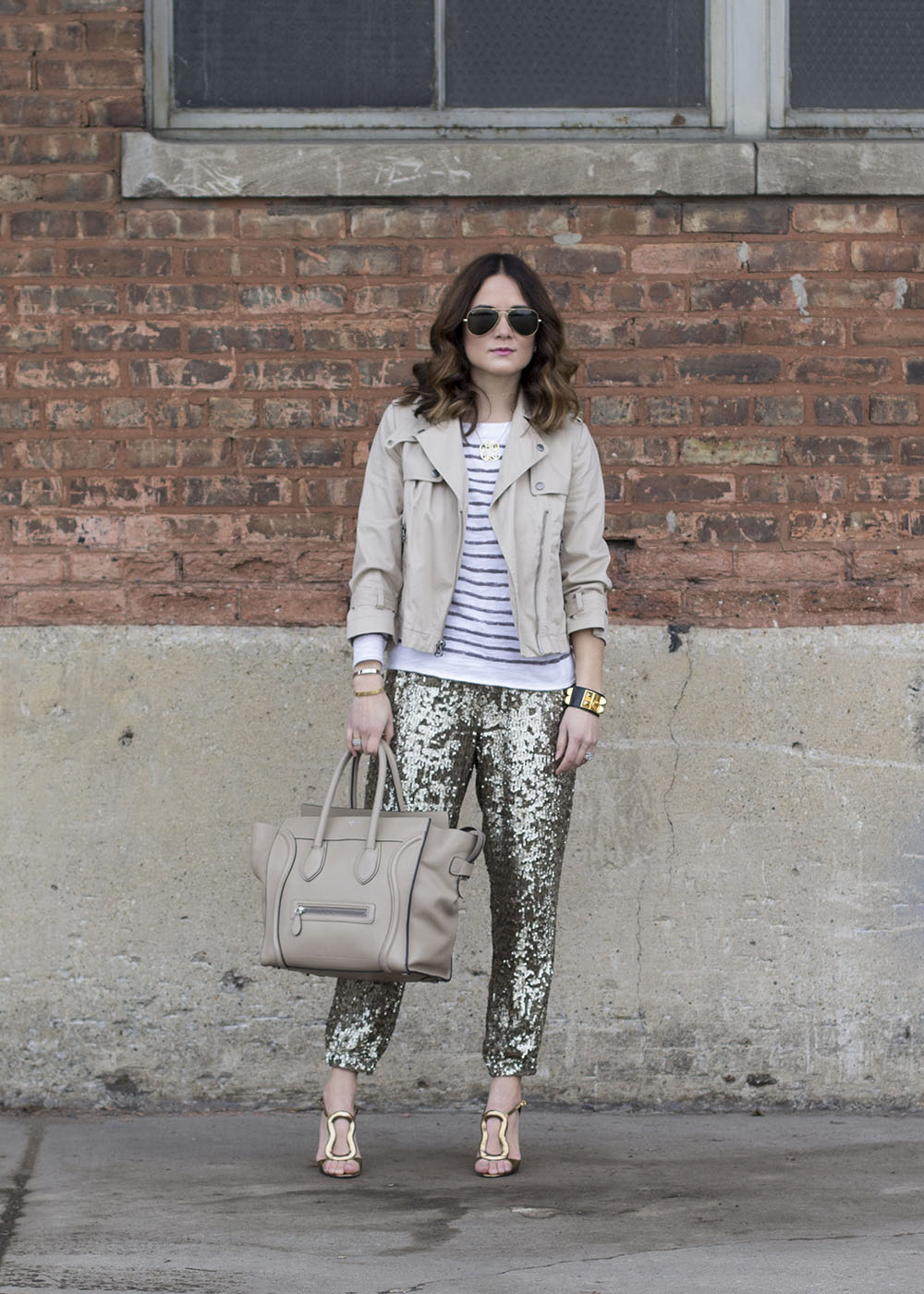 But, after logging into my account and reviewing J.Crew's website this week, I felt an adrenaline rush. The collection is focused and thoughtful. Sure, there are many of J.Crew's staples that come out season after season. However, there are plenty of fresh picks that feel fresh, unique, and frankly – FUN. Do I think it beats one of Lyons' fall seasons? Not necessarily, but it's easily one of the strongest in recent memory.
Fall Fashion Picks
Fall outfits can be complex – mostly due to the amount of layers, color combinations, and textures that you can incorporate into your look. That's one of many reasons why this season is strong – J.Crew gives us TONS of layers to choose from. And the COLORS. May we talk about the colors?
For all of the neutral options (and trust me, there are plenty), the brand serves us all of the hues! And no, I'm not talking about their typical Pantone palette. There's a new fresh variance to the offerings, including rust, mint greens with a different tinge of yellow, kelly green, and mustard yellow.
Lastly, there are countless posh prints – stripes, butterflies, leopard, and stars. Yes, J.Crew often brings with the patterns and prints, but it's just nice to see them trying new things.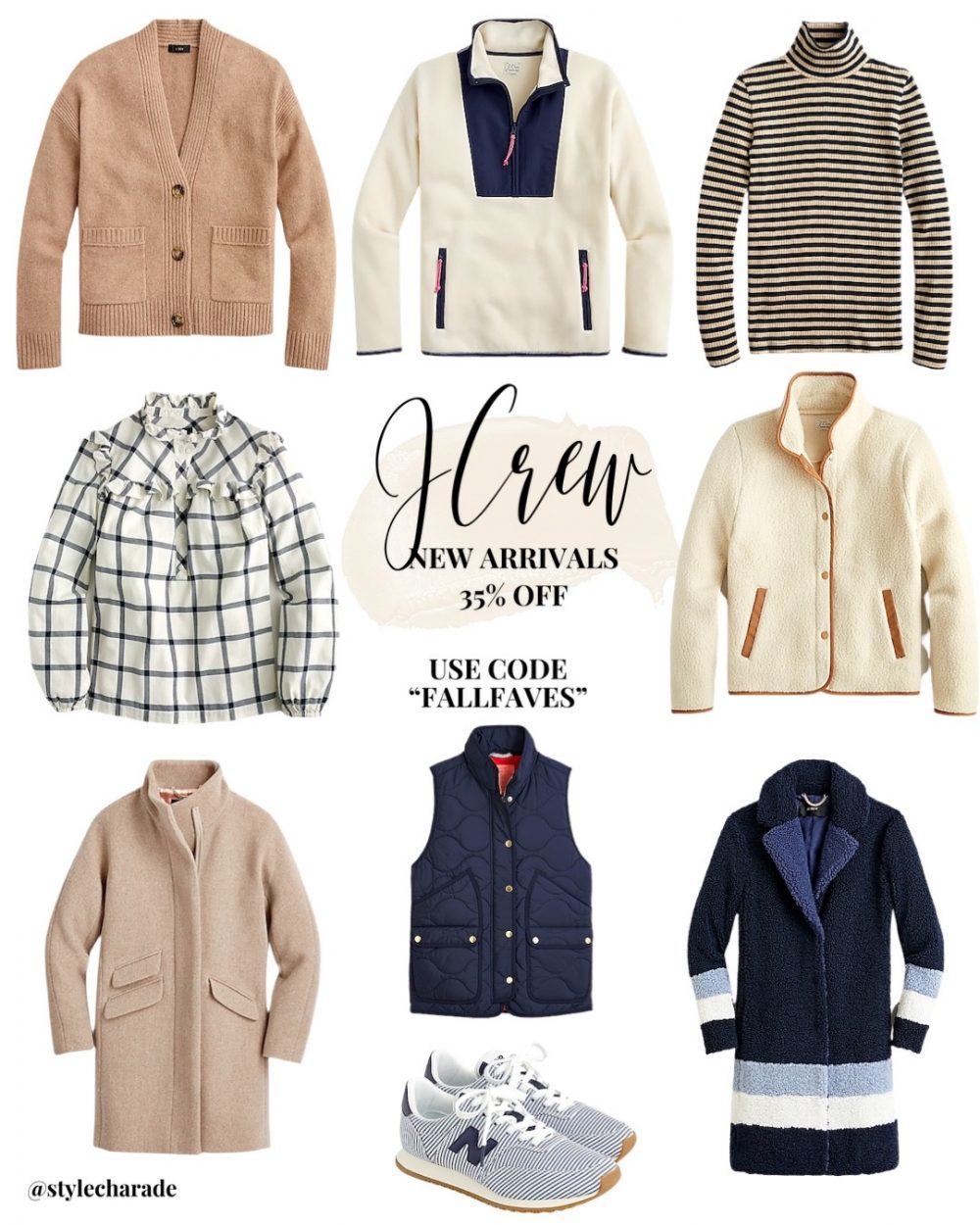 Outfit Versatility
Of all of J.Crew's strengths, their greatest is the versatility of their pieces. When I buy something from the brand, the item remains in my closet for years – sometimes even decades – especially their fall pieces.
I highly recommend their cashmere sweaters, their fall coats, and quilted pieces. You really can't go wrong with any of them! Below, I've compiled a graphic of some of their new pieces that work so well together. At the same time, you can style the jacket a billion ways, wear the sweater with denim or joggers, and the skirt is a statement style that you'll always get compliments on.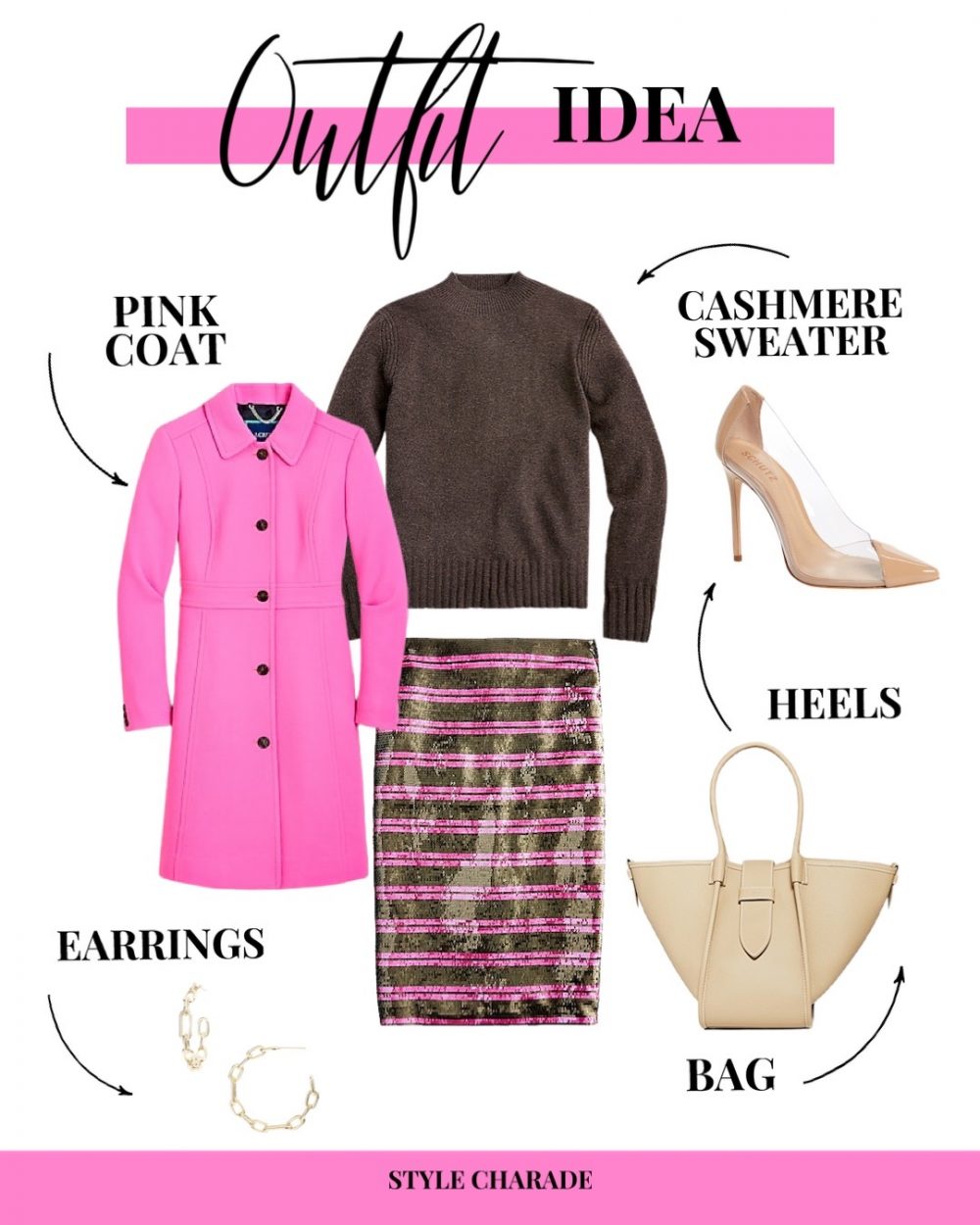 Cashmere Sweater // Pink Coat // Sequin Skirt
Gold Earrings // Bag // Heels
In Closing
All in all, J.Crew is really bringing it this fall. I'm thrilled to see the brand taking risks and trying new colors and patterns. In the past, the company would play it a bit "safe," and it's easy to see they're balancing thoughtful financial decisions with fun fashion that their customers will love. Feel free to shop the styles HERE and below, and let me know what some of your favorite pieces are!