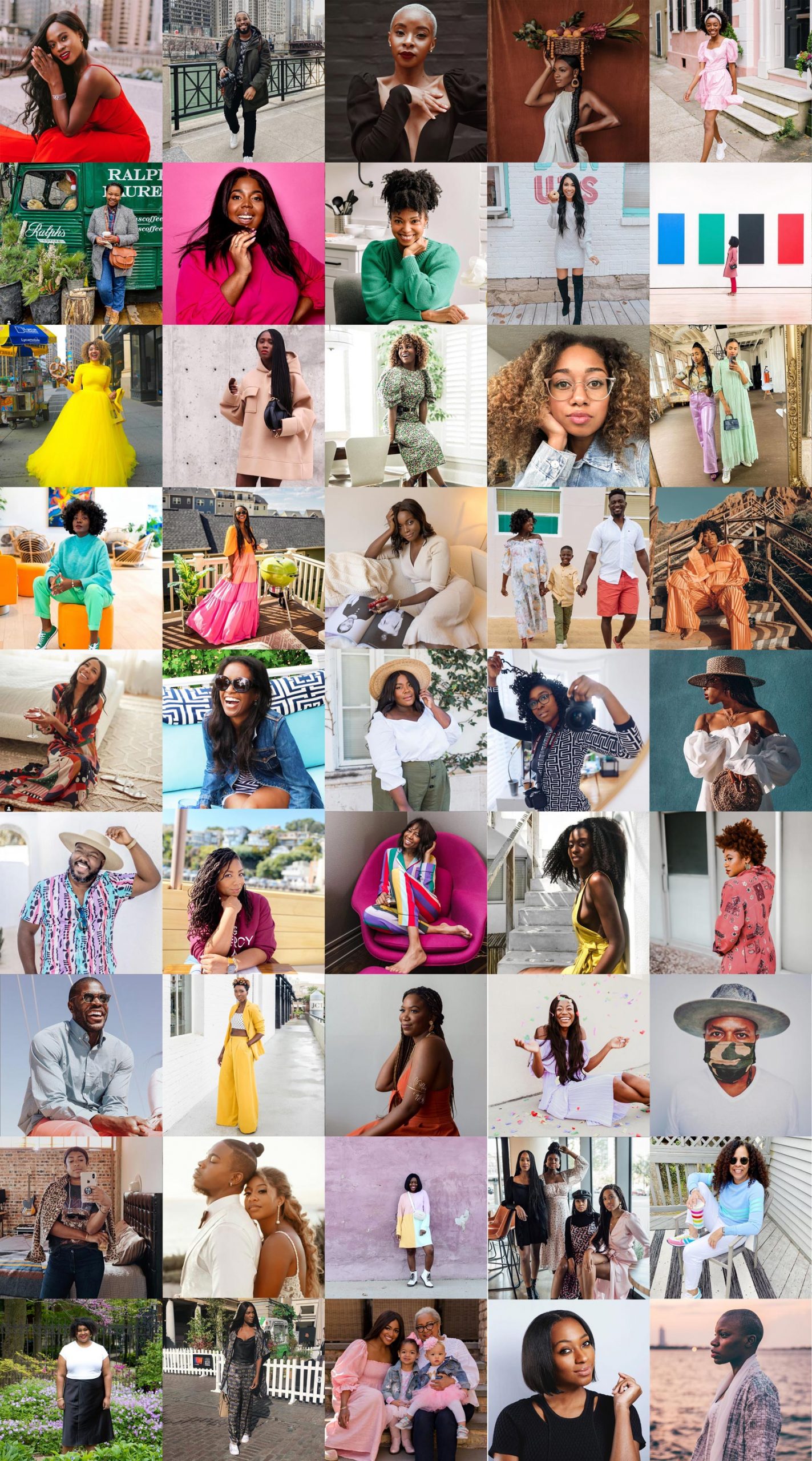 One of the best aspects of social media is finding new accounts, creative individuals, and authentic perspectives. It is a heavy time for our country, and I hope you've been able to take a step back to reflect, listen, and learn. I know I am, and I'm committed to continuing the journey. Today, I'm thrilled to share with you 45 black influencers to follow both on Instagram and via their blogs and websites. I've learned so much from these men and women, and I know you will, too. My hope is that you'll take a few minutes to read through this list, follow their accounts, and engage with their content!
By no means is this list conclusive nor exhaustive. There are many more black creators and creators of color I look forward to sharing in the future! Sending you all love and light!
45 Black Influencers to Follow Now
Jenn of @cranberrytantrums // cranberrytantrums.com
Wes of @wesleytaylor // wesleytaylor.co
Blake of @signedblake // signedblake.com
Victoria of @prepfordwife // prepfordwife.com
Hayet of @hayet.rida // hayetrida.com
Jocelyn of @grandbabycakes // grandbaby-cakes.com
Courtney of @colormecourtney // colormecourtney.com
Ranti of @rantiinreview // rantiinreview.com
Monica of @awedbymoni // awedbymonica.com
Cynthia of @simplycyn // simplycyn.com
Alicia of @aliciatenise // aliciatenise.com
Coco of @cocobassey // millennielle.com
Janelle of @waityouneedthis // waityouneedthis.com
Colette of @cococozy // cococozy.com
Thamarr of @musingsofacurvylady // musingsofacurvylady.com
Kelvin of @kelvindavis // notoriouslydapper.com
Nikia of @chitown_fashion
Ceta of @clarkandstone // clarkandstone.com
Diggy of @diggymoreland // morethanatie.com
Dayna of @daynabolden // daynabolden.com
Kori of @koricoleman_ // koricoleman.com
Chelsee of @chelseeleigh
Courtney of @curlsandcouture
Aramide of @thesassypeach
Patrice of @afrobella // afrobella.com
Catherine of @fashion_critic_ // redcarpet-fashionawards.com
Brittney of @brittneypayton // brittneypayton.com
Asiyami of @asiyami_gold // asiyamigold.com
Venita of @venitaaspen // venitaaspen.com
DJ D-Nice of @dnice // d-nice.com
Myra of @myracreely // myracreely.com
Marjorie of @creativekipi // thekipiblog.com
Ailsa of @_happygocurly_
Les of @balancedles // balancedblackgirl.com
Nasteha & Nuni of @theyusufs // theyusufs.com
Jessica of @thecatchmeifyoucan // thecatchmeifyoucan.com
Brandy of @authentically.b // authenticallyb.com
Enocha of @missenocha // locksandtrinkets.com
Tomi of @goodtomicha // goodtomicha.com
Ebony of @brownskinbeautiful_ // brownskinbeautiful.com
Onyi of @mossonyi // mossonyi.com
Nikki, Meghan, Shay, and Brandy of @influencingincolor
Lee of @spiritedpursuit // spiritedpursuit.com
Myriha of @myriha_burce // blackwomentalkwork.com
Alexis of @_alexisbennett // Shopping Editor at cosmopolitan.com
Follow Style Charade on Bloglovin'!