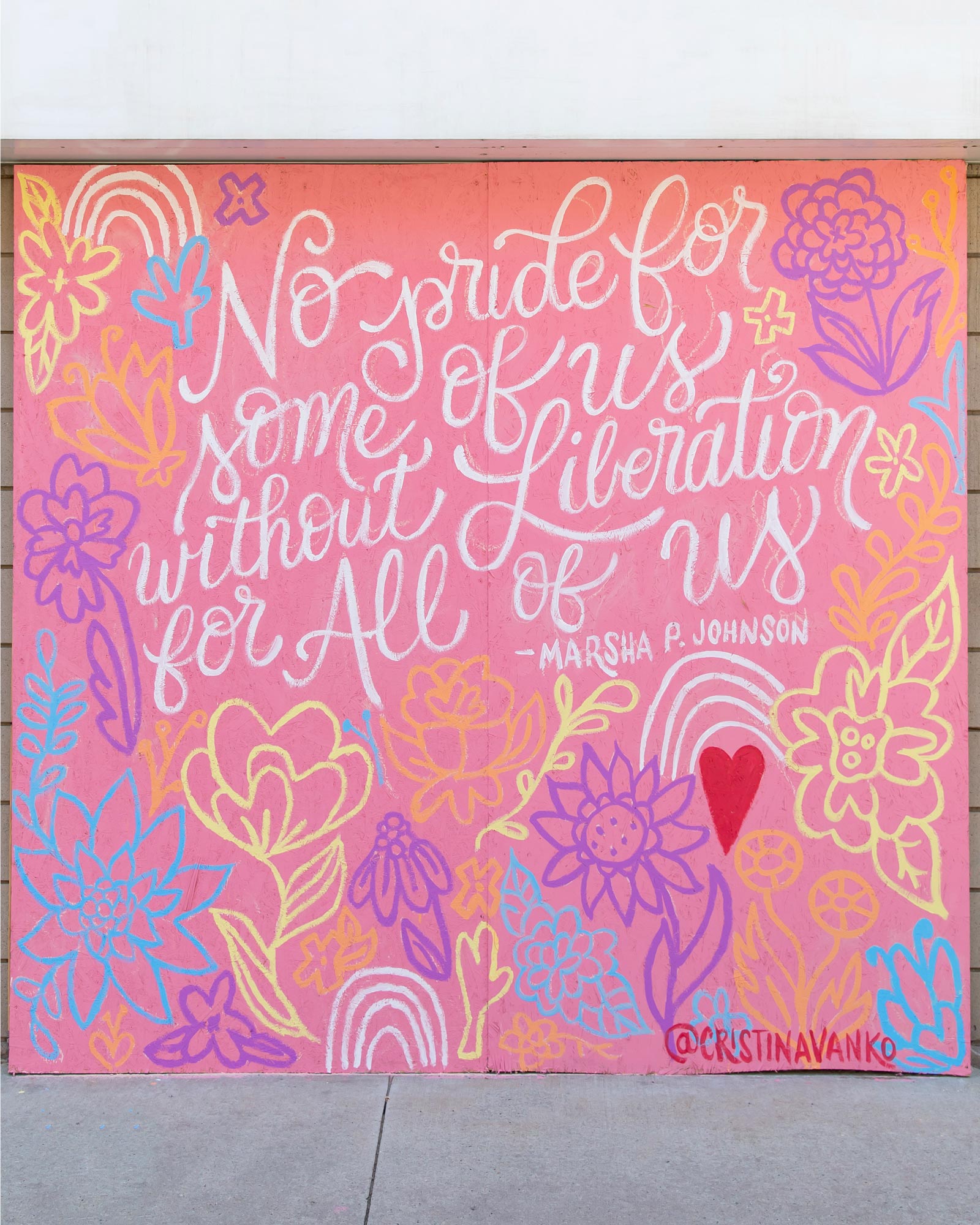 Since the launch of Style Charade, public art and murals have been at the core of my content. From Chicago to New York, Los Angeles and Miami, I've loved curating Wall Guides to help readers locate the colorful scenes and celebrate the artists. In many ways, street art is a significant part of my storytelling and brand. One of the reasons why I've always loved murals and public art is because they often share a message, support a cause, and/or make a neighborhood more beautiful. Which leads me to this blog post.
In the weeks following the tragic deaths of Ahmaud Arbery, Breonna Taylor, George Floyd, protesters have taken to the streets to advocate for racial justice and bring the Black Lives Matters movement to the forefront of our nation and world. While the majority of the protests have been peaceful, we've all seen various amounts of damage occur in cities across the country. Sadly, many small businesses were impacted as a result, including those of some of my friends and family. It's no secret looting can be a controversial topic. In my own efforts to learn, research, and grow, I found this article and this article helpful to contextualize all that is occurring. I also applaud organizations like My Block, My Hood, My City and the Chicago Community Trust (among others) who are fundraising for small businesses in the city.
Moreover, artists and creatives are putting their talents to work in an effort to beautify streets and storefronts. Best of all, these are murals come with a message. In fact, my favorite is based in Washington D.C. where Mayor Muriel E. Bowser renamed 16th street in front of the White House – Black Lives Matter Plaza – in massive yellow letters. The Chicago artist community is also working towards raising awareness.
Black Lives Matters Murals Chicago
One Chicago-based organization leading the way for the creation of murals in support of Black Lives Matter is Sounding Boards Chicago. I've seen many artists like @OverbiteStudio and Cristina Vanko offer up their services to businesses and storefronts to paint their boards with messages of support for the Black community and the Black Lives Matter movement.
Sounding Board Chicago is also planning to find a permanent space in Chicago for many these beautiful pieces of artwork for an installation. I'm hoping a gallery space or other business in the Windy City will step forward to support this effort. Hotels, restaurants, galleries, private event spaces, etc.: if you're able, please consider reaching out to them about partnering once the boards come down.
While this list of street art is by no means conclusive, I hope you will visit, support the small businesses hosting the art, share on social media, and safely social distance while photographing these walls. Please be sure to tag the artists and businesses when doing so, and stop in to shop where possible. Lastly, as with all street art, you may arrive to the location and the walls have changed or shifted in some ways.
Mural Locations + Details
Please note some of the murals don't list the artist nor organization who painted them. If you know who/whom completed the art, please email or DM me with the details and I'll update this post accordingly!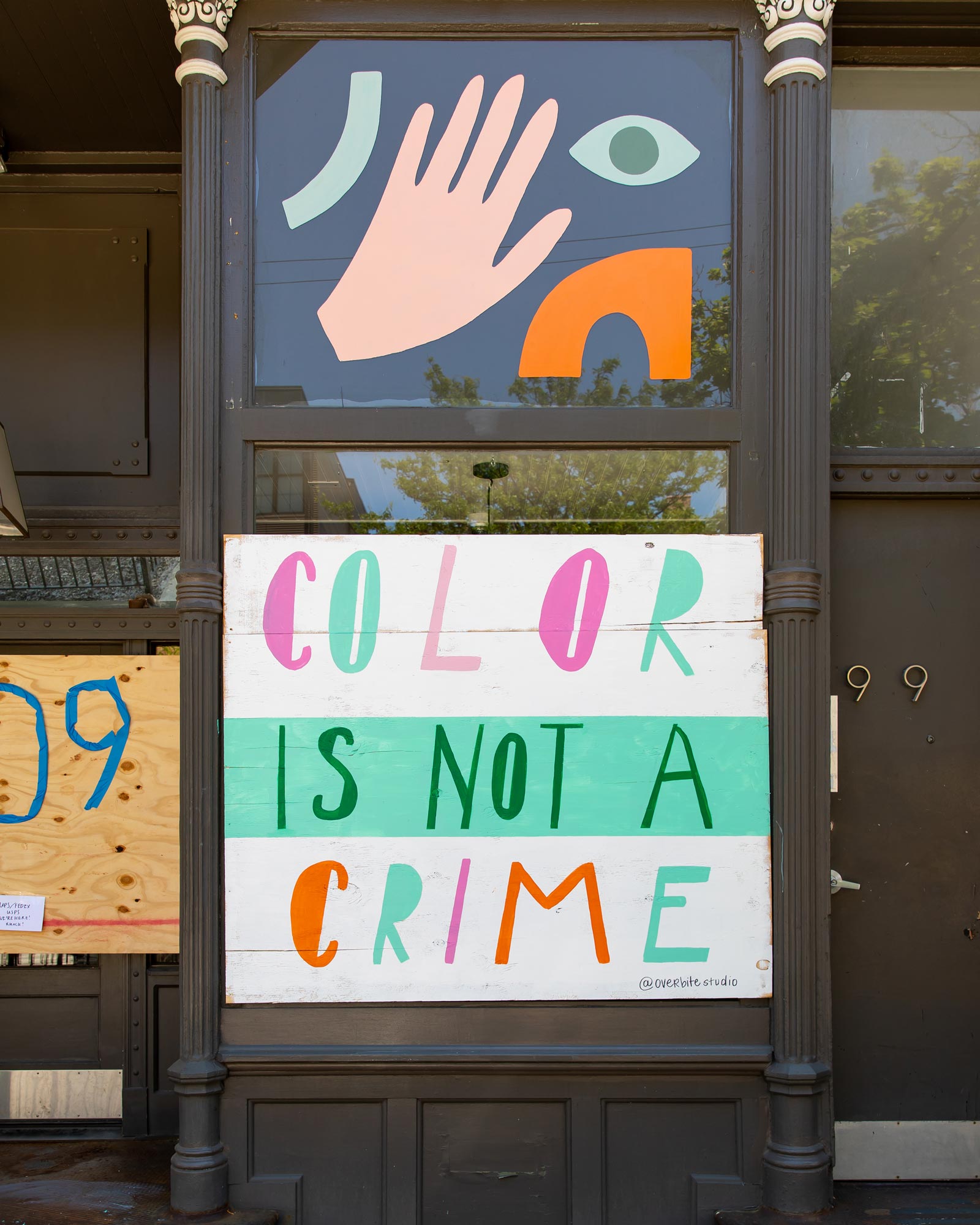 Artist: Mary Fedorowski // Location: Neighborly (1909 W Division St)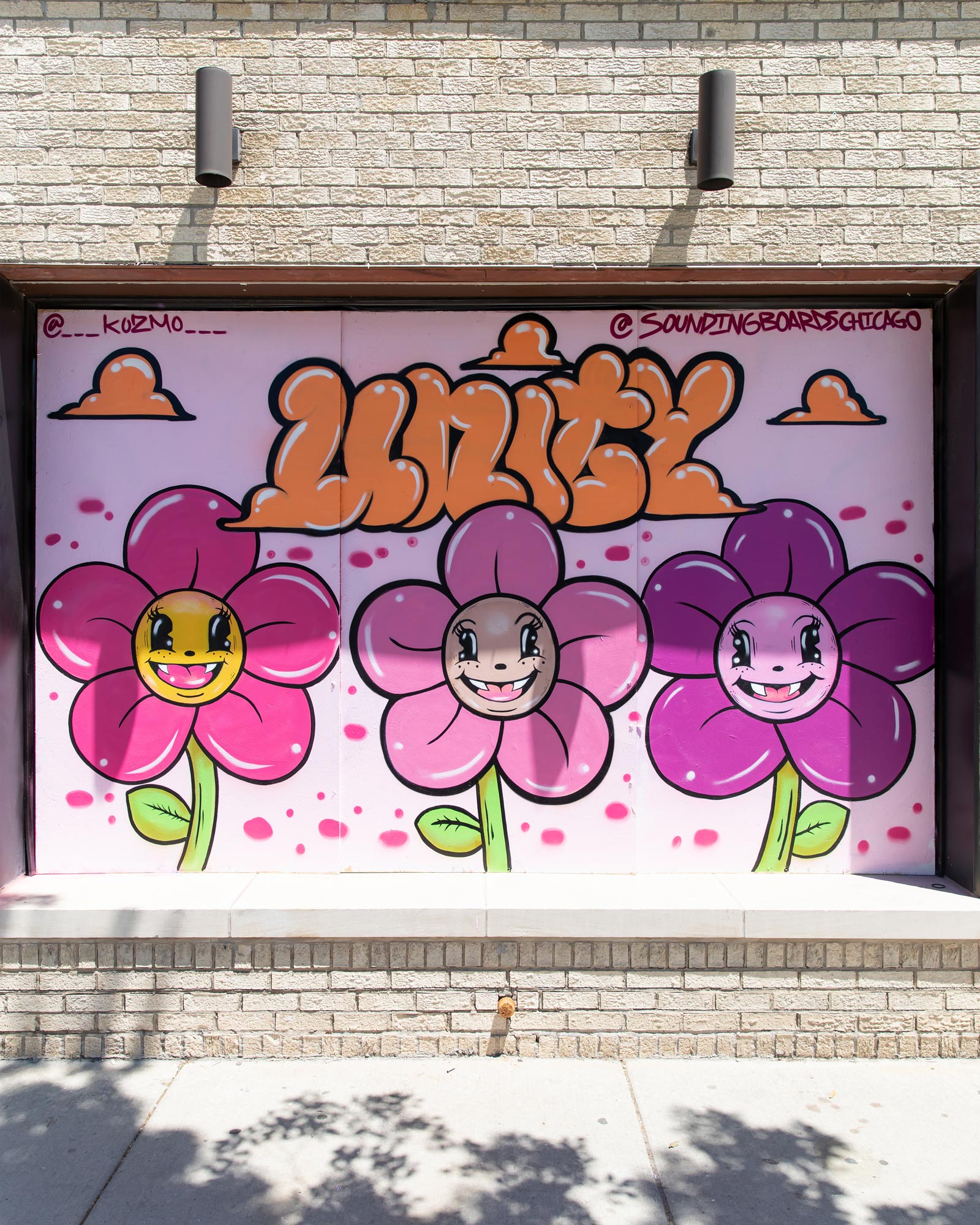 Artist: KOZMO // Location: Paulie Gee's (2451 N Milwaukee Ave)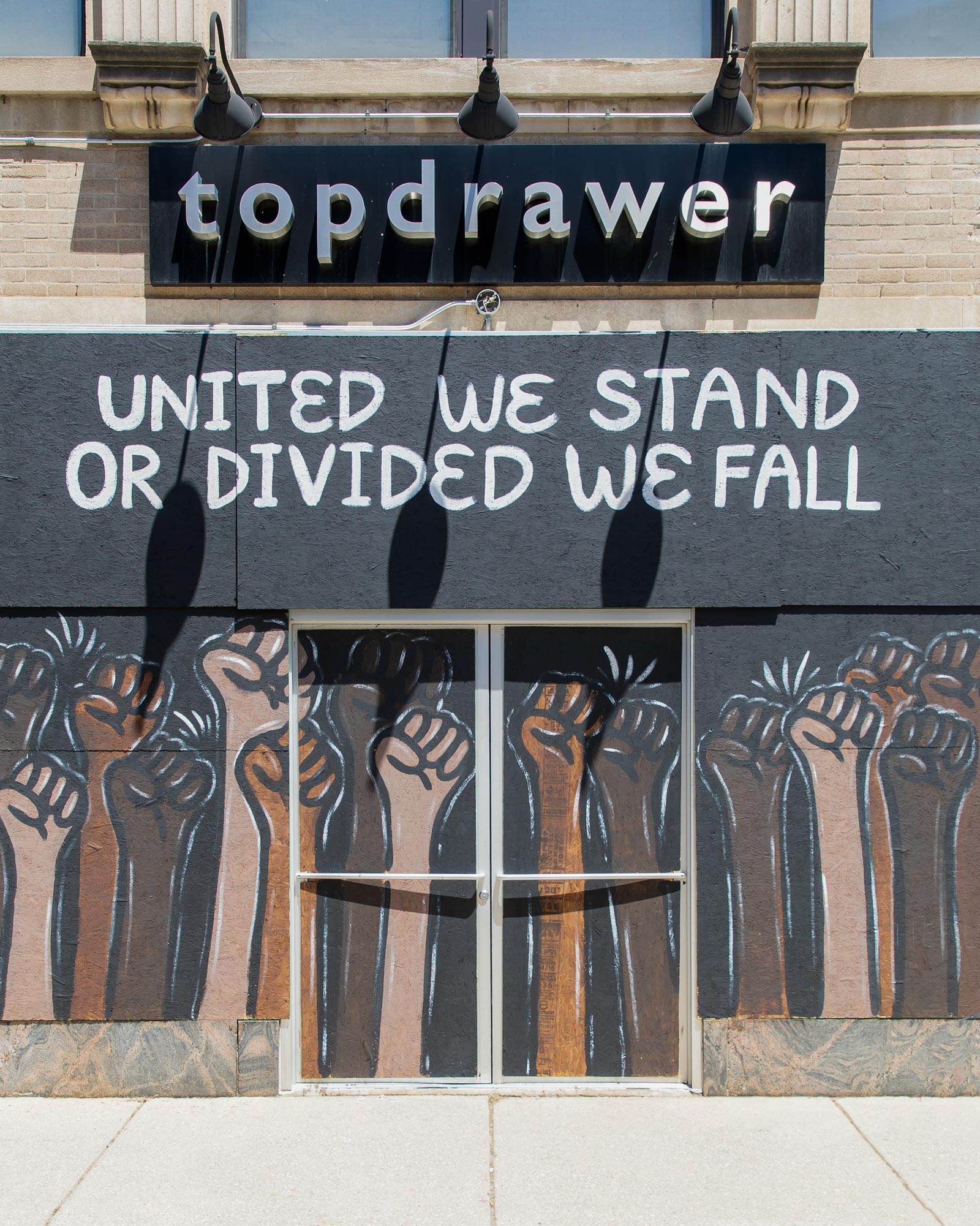 Artist: Anthony Medrano // Location: Topdrawer (1436 N Milwaukee Ave)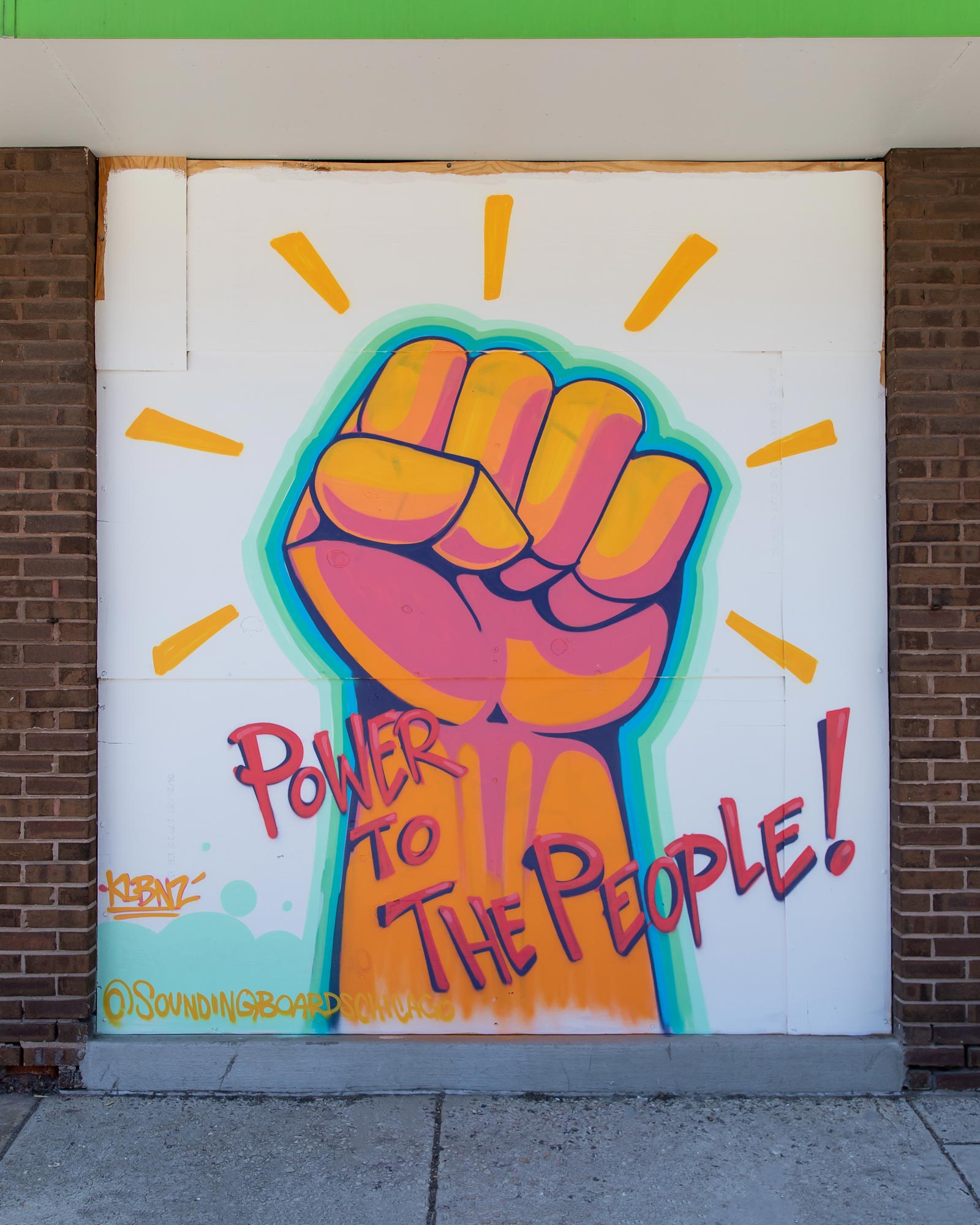 Artist: Chris Orta // Location: Dill Pickle Food Co-op (2746 N Milwaukee Ave)
Artist: Apple // Location: 1357 N Milwaukee Ave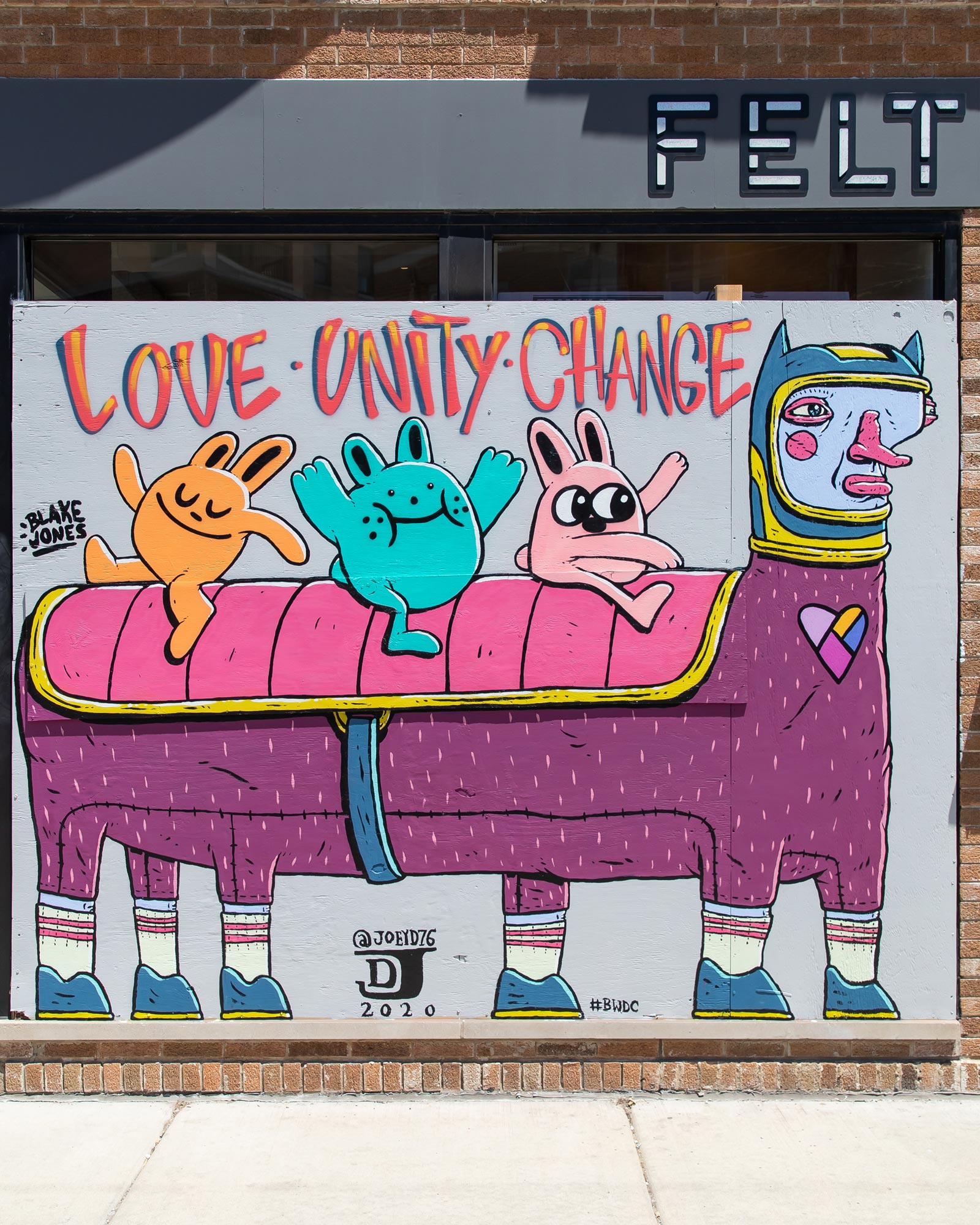 Artist: Joey D., Blake Jones, + Chris Orta // Location: Felt Chicago (2317 N Milwaukee Ave)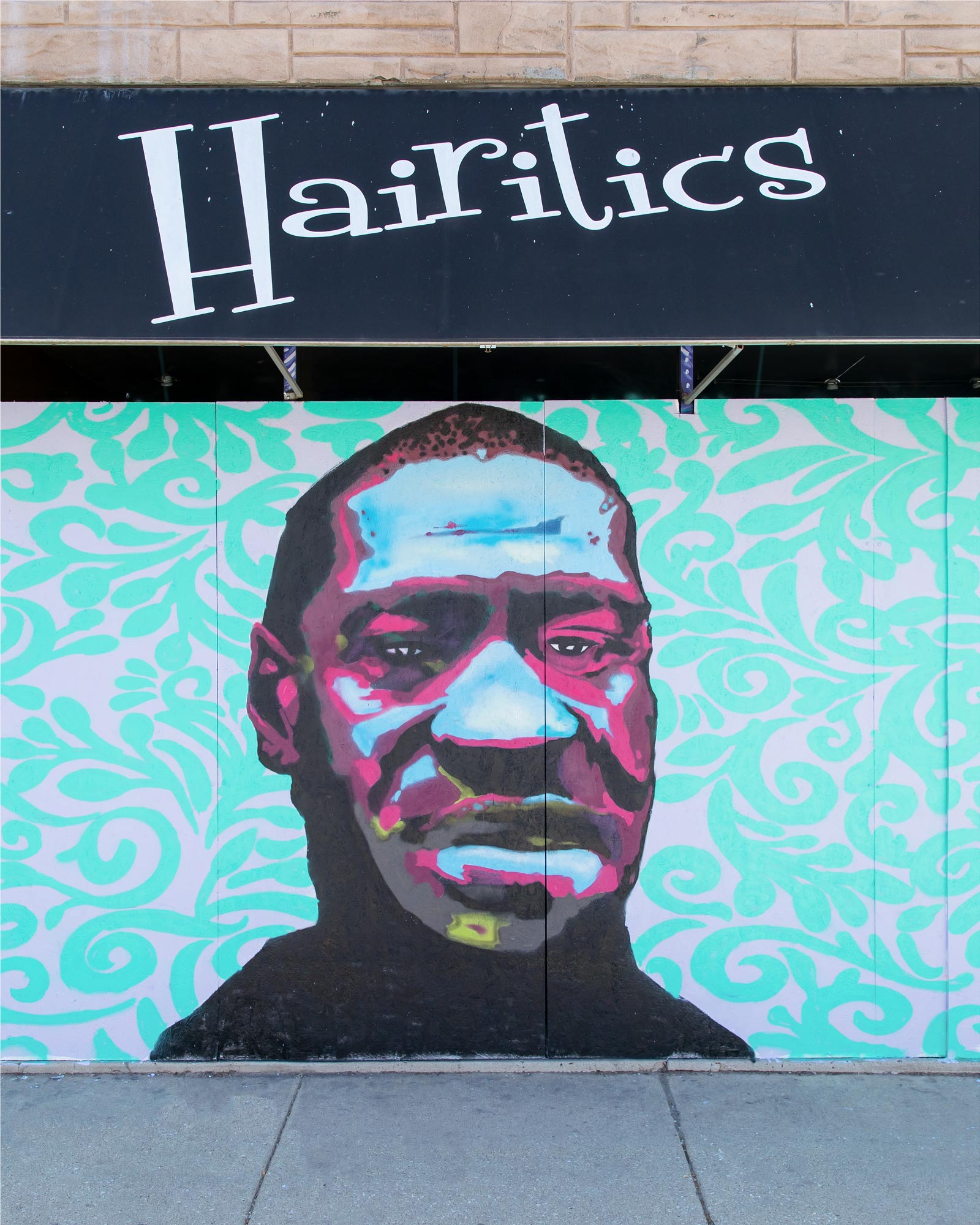 Artist: Cool Disco Rich // Location: Hairitics (2340 N Milwaukee Ave)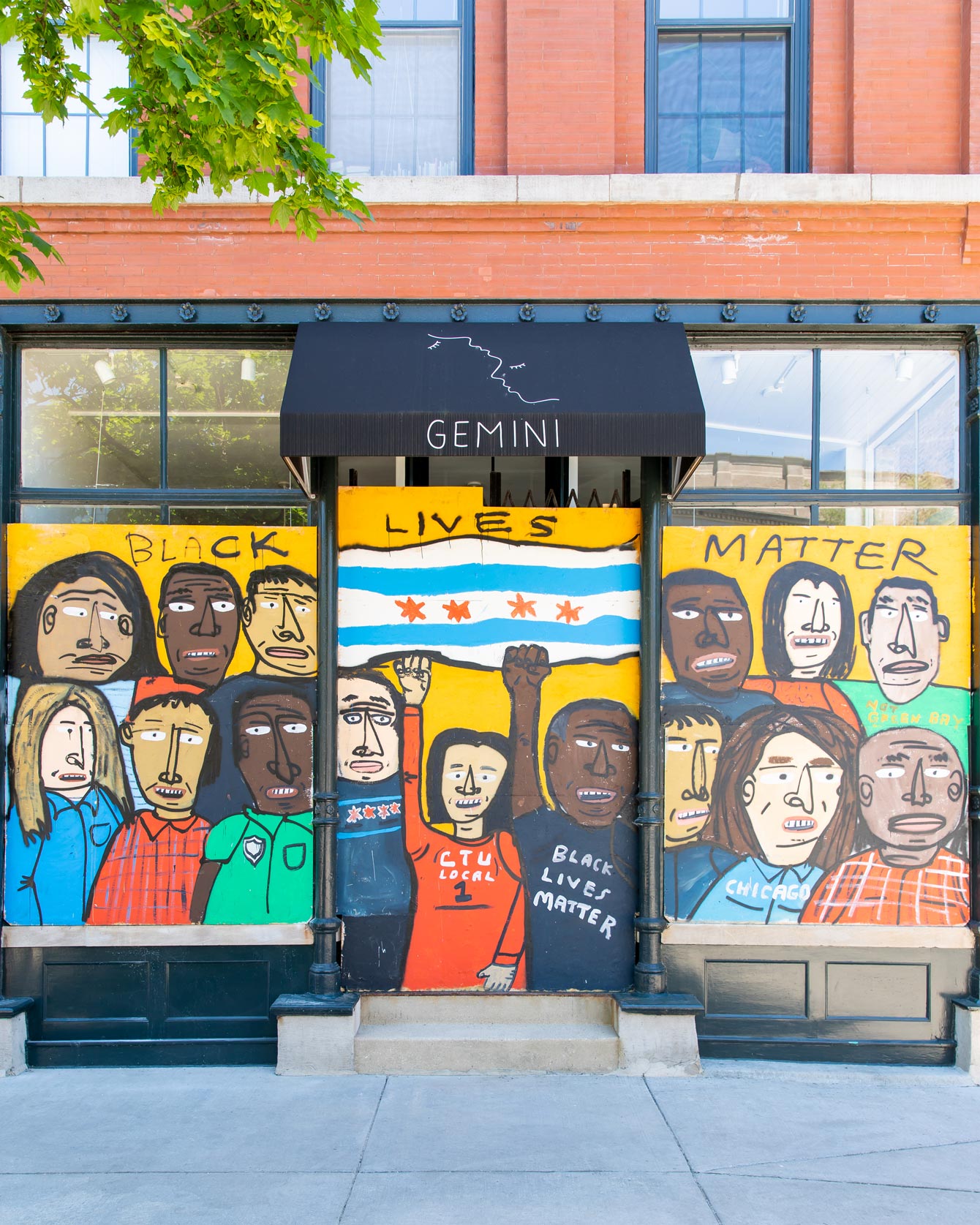 Artist: Don't Fret Art // Location: Gemini (1911 W Division St)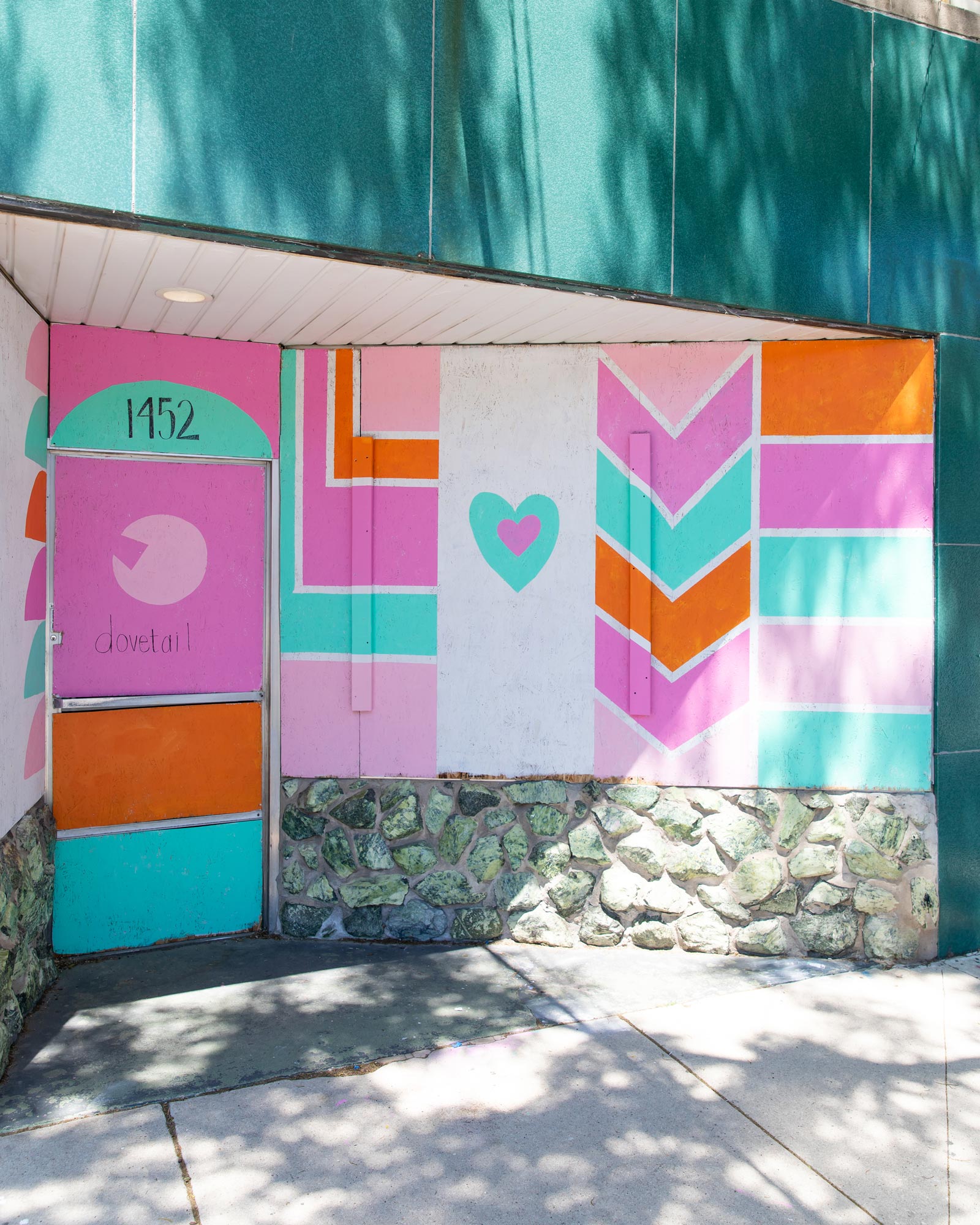 Artist: Mary Fedorowski // Location: Dovetail (1452 W Chicago Ave)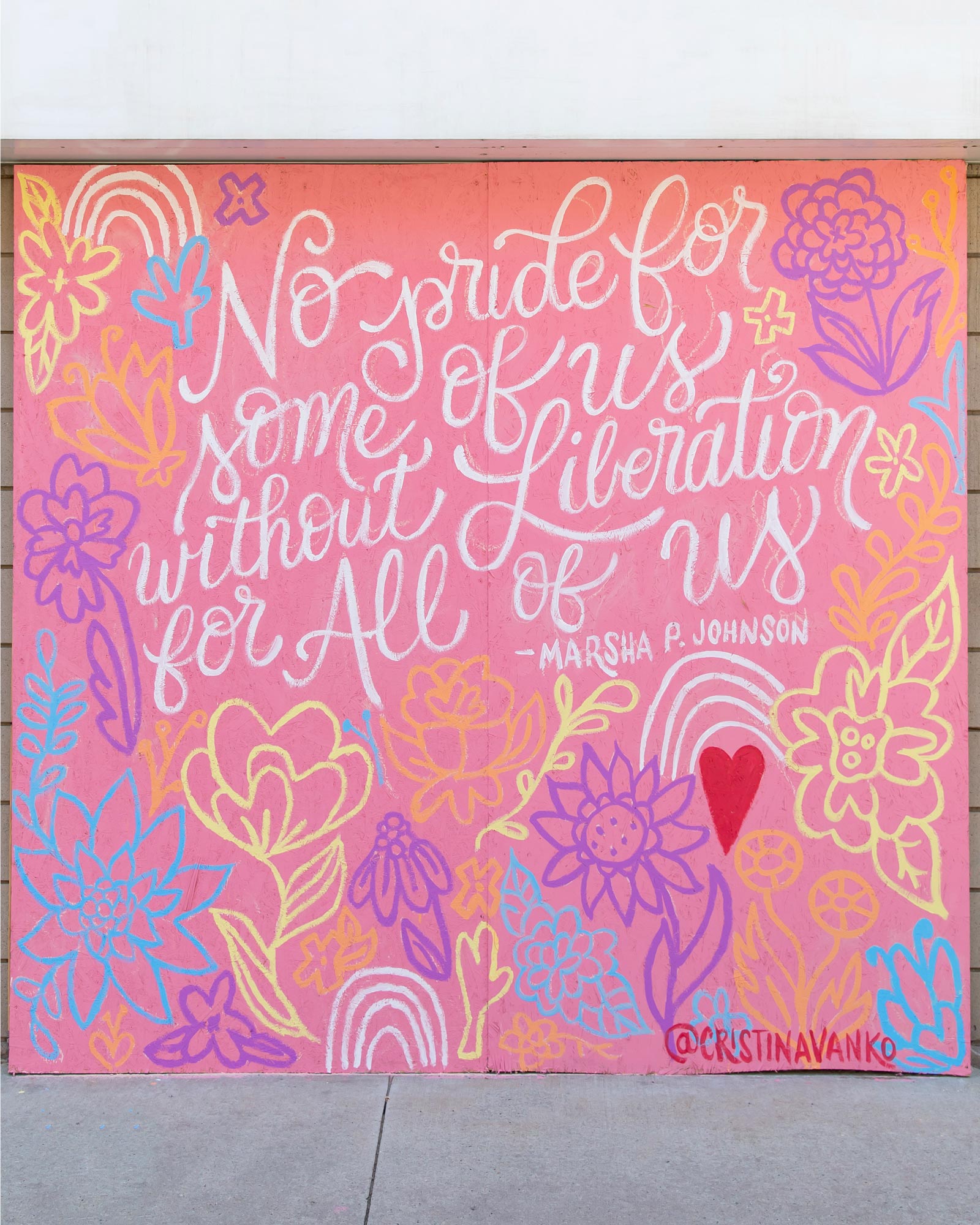 Artist: Cristina Vanko // Location: Enfuse Medical Spa (1645 W North Ave)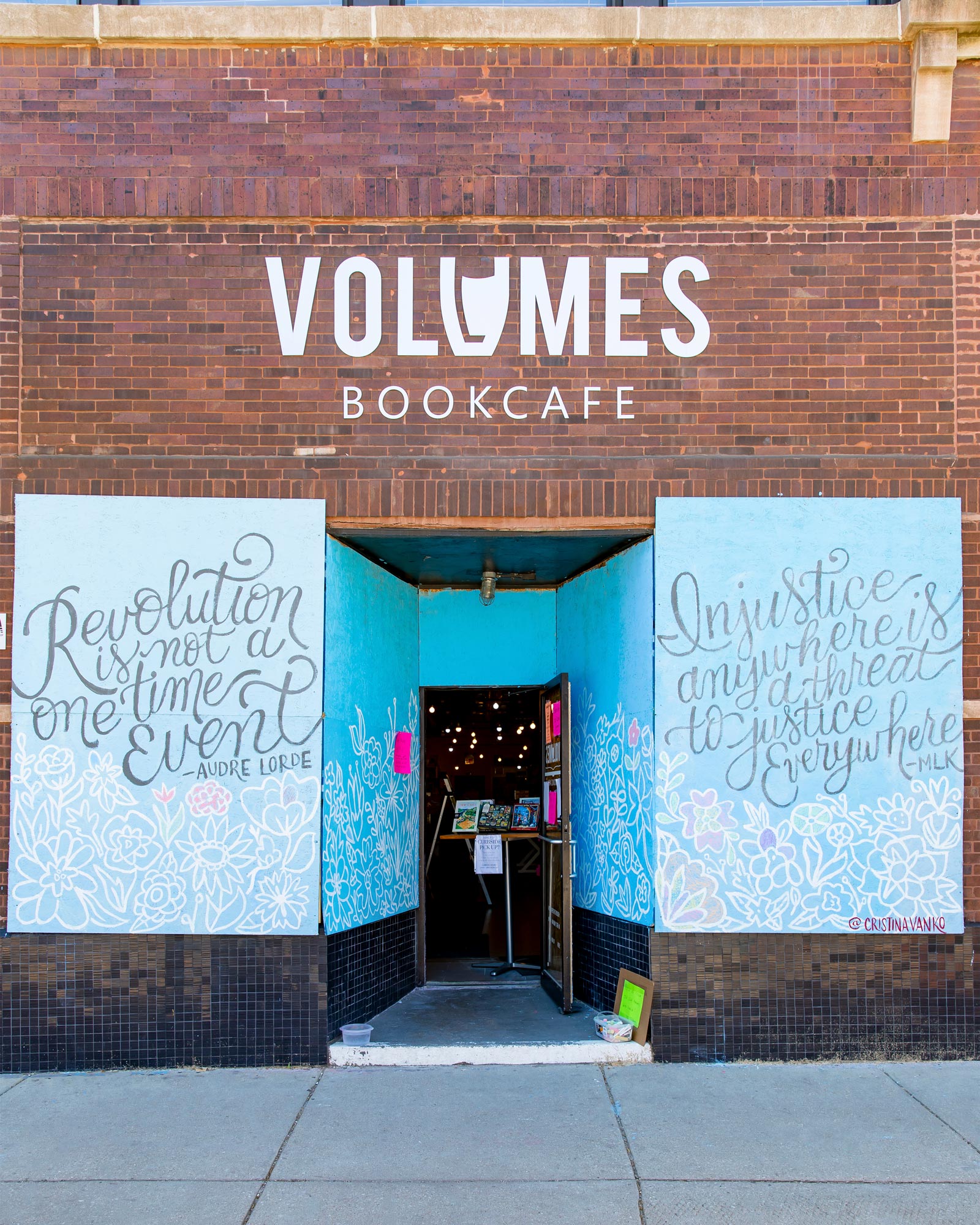 Artist: Cristina Vanko // Location: Volumes Bookcafe (1474 N Milwaukee Ave)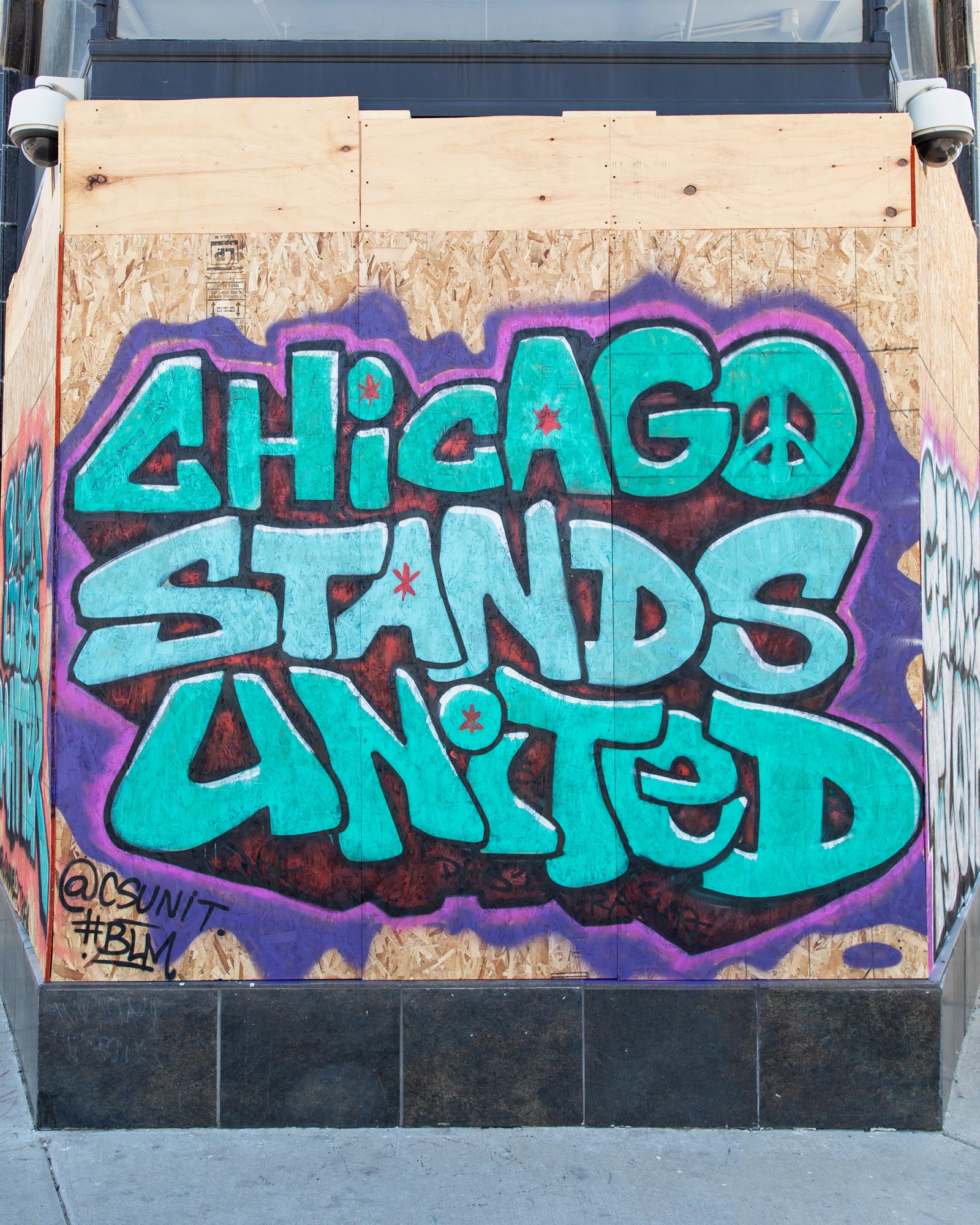 Artist: Chicago Stand Up // Location: 2778 N Milwaukee Ave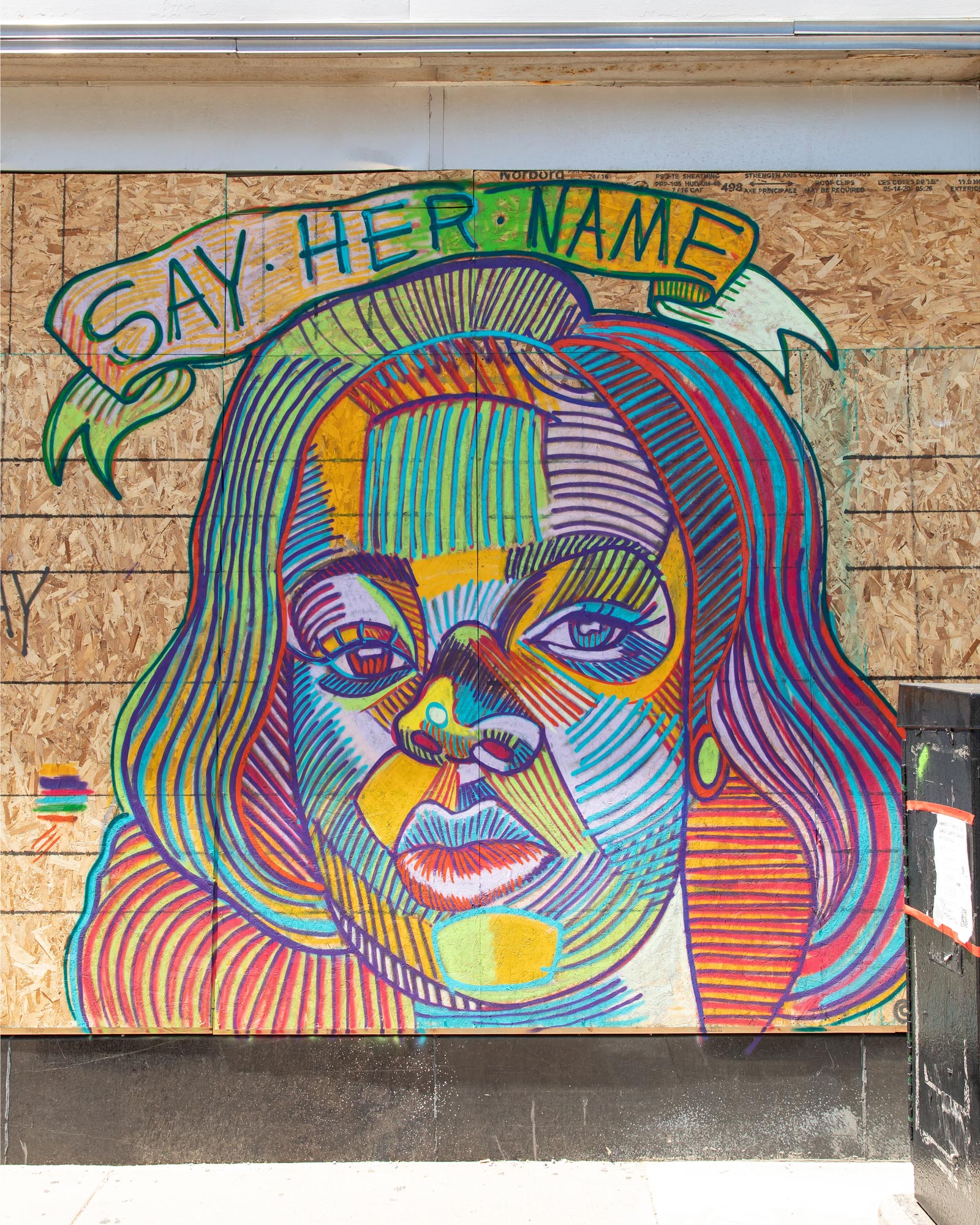 Artist: Apple // Location: 2756 N Kimball Ave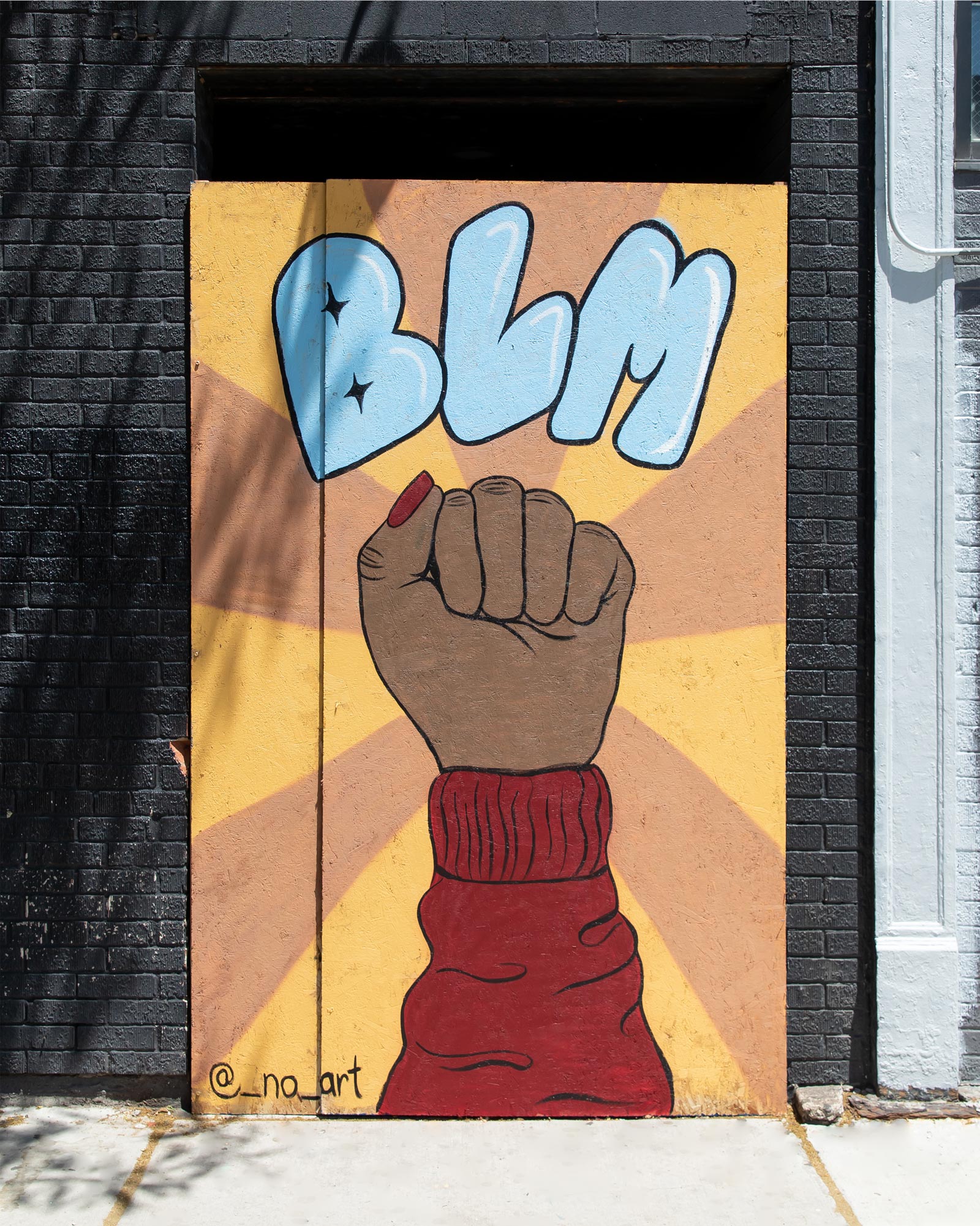 Artist: Norma // Location: Chicago Distilling Company (2359 N Milwaukee Ave)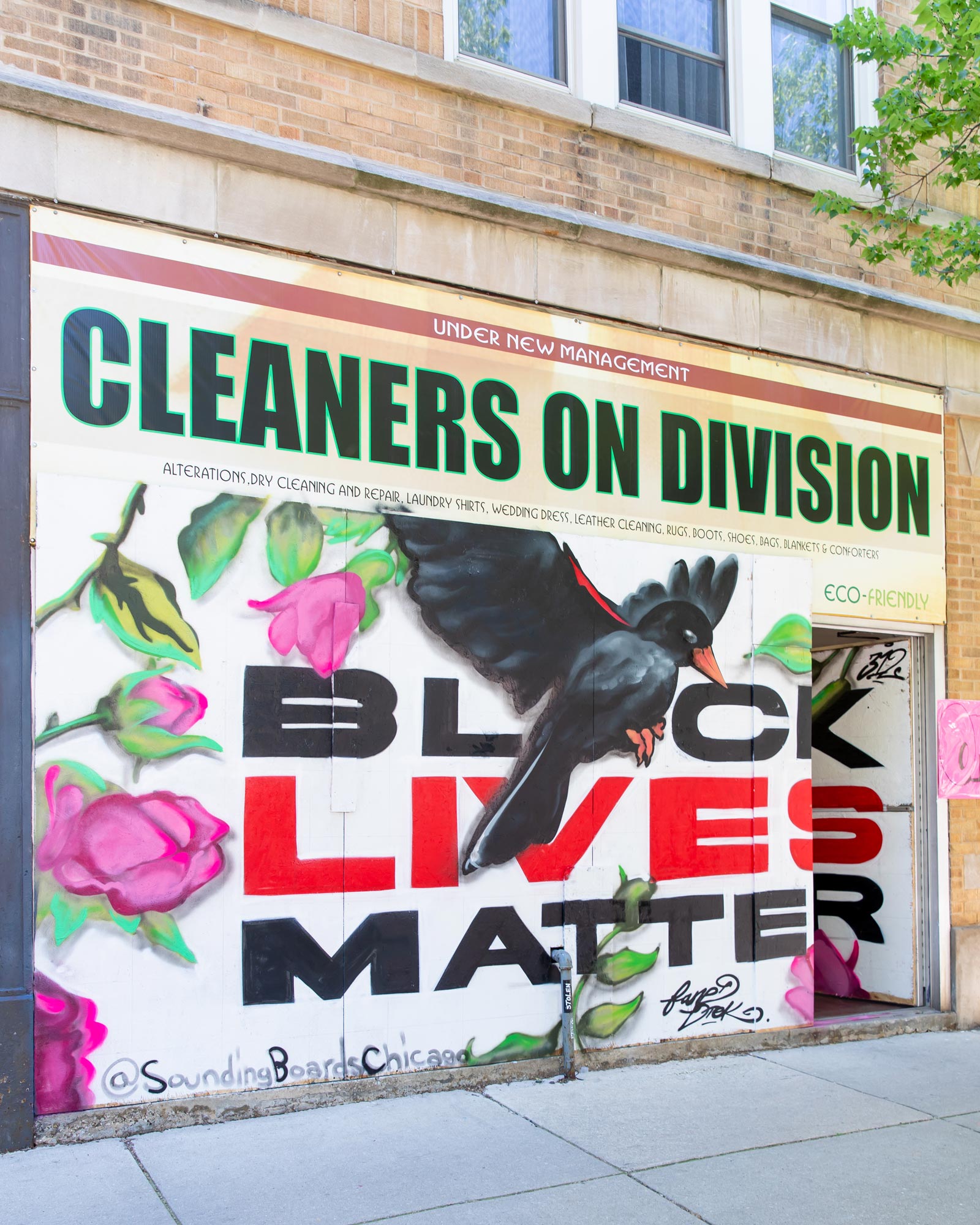 Artist: D tek tive + Epifanio Studios // Location: Cleaners on Division (1917 W Division Ave)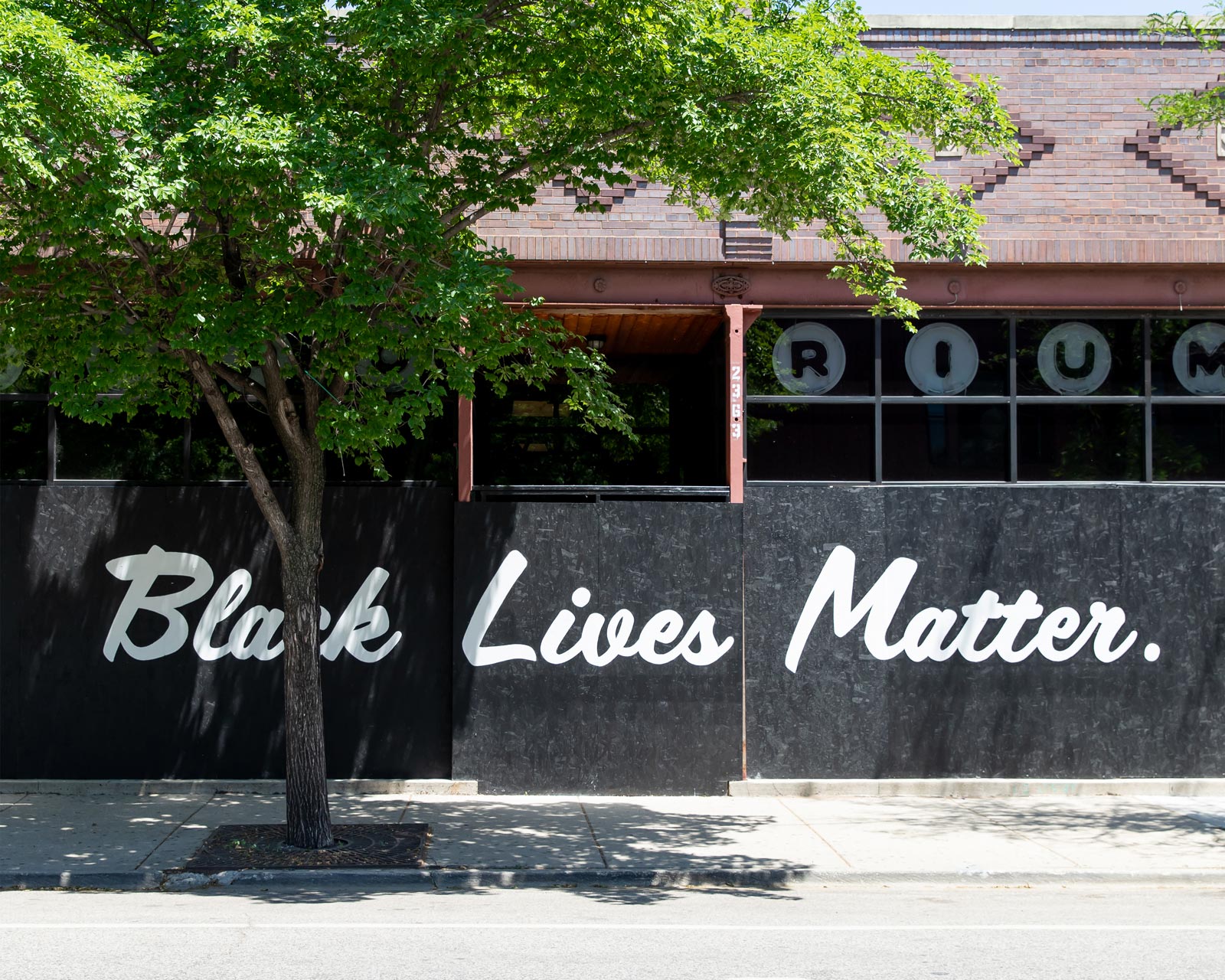 Artist: Erik Lundquist & Benjamin Marasco // Location: Emporium (2363 N Milwaukee Ave)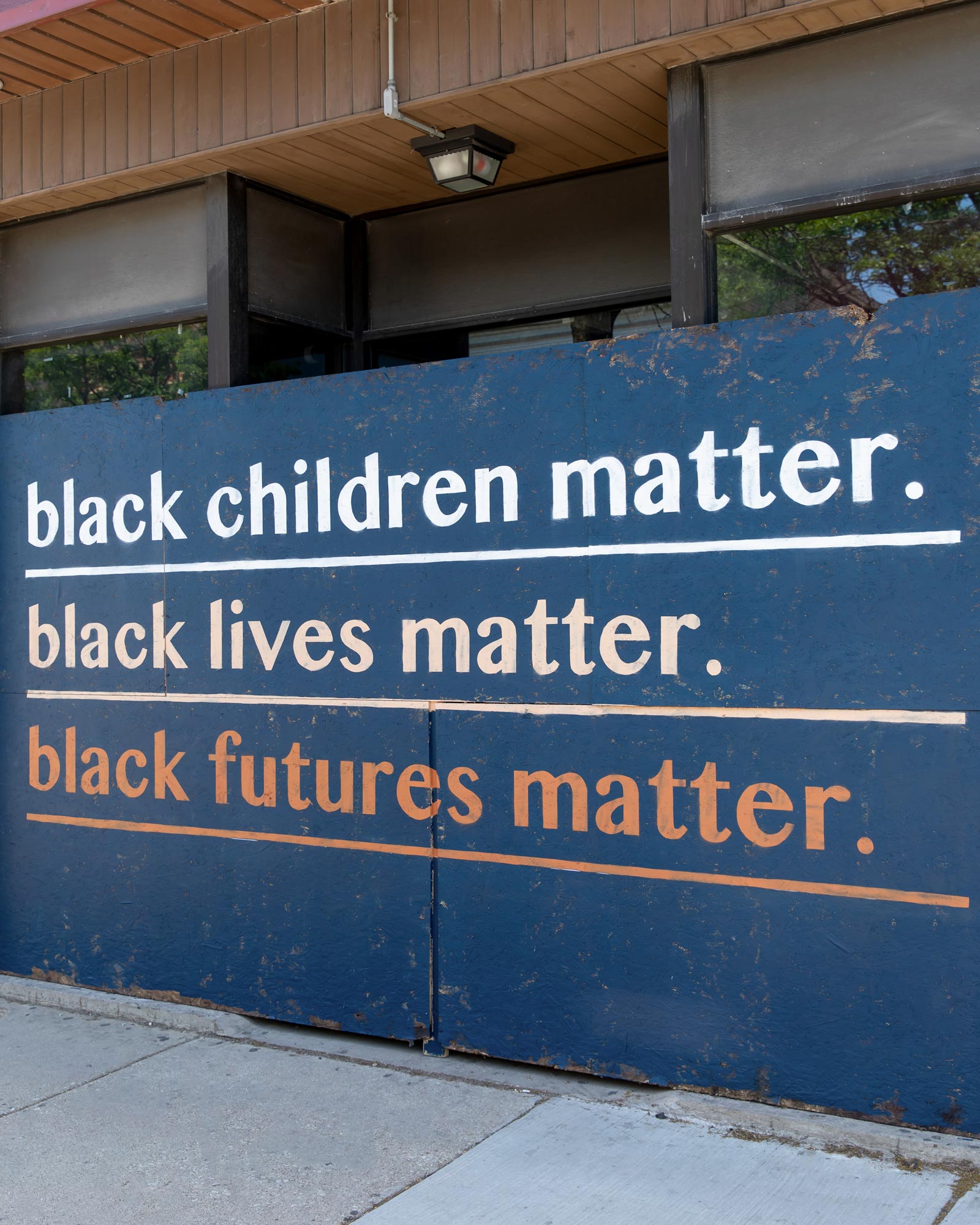 Artist: Unknown // Location: 2354 N Milwaukee Ave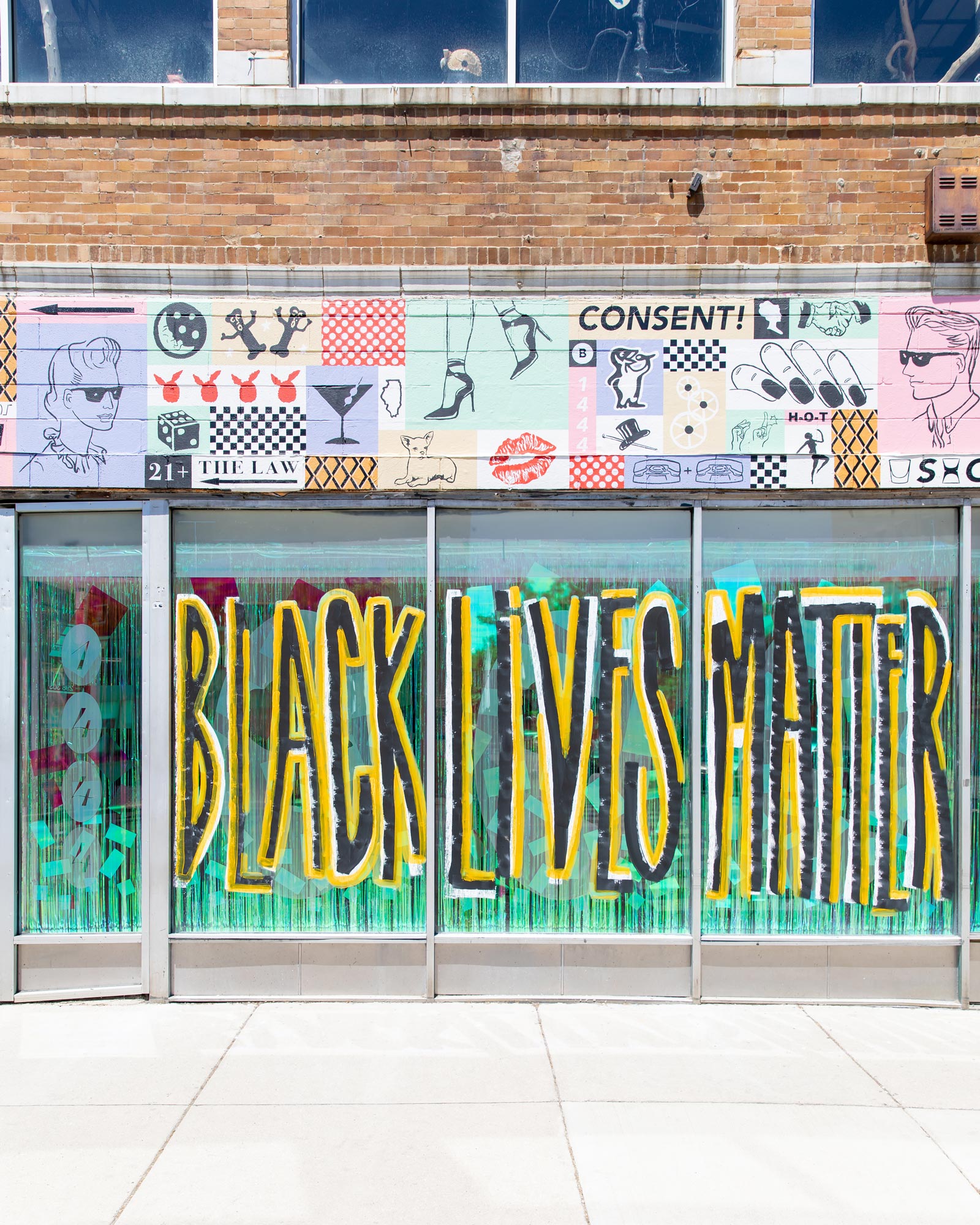 Artist: Rene Romero // Location: Beauty Bar Chicago (1444 W Chicago Ave)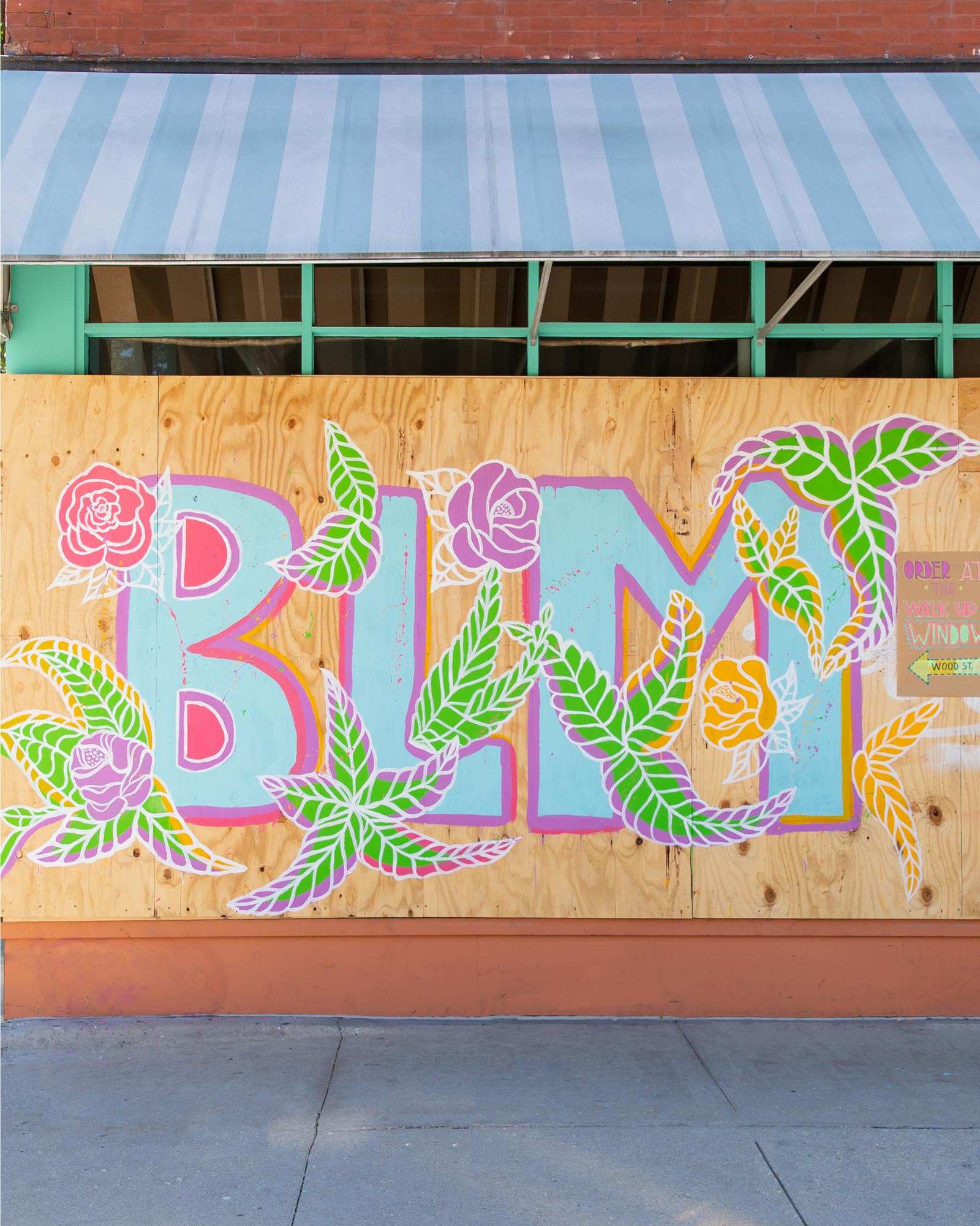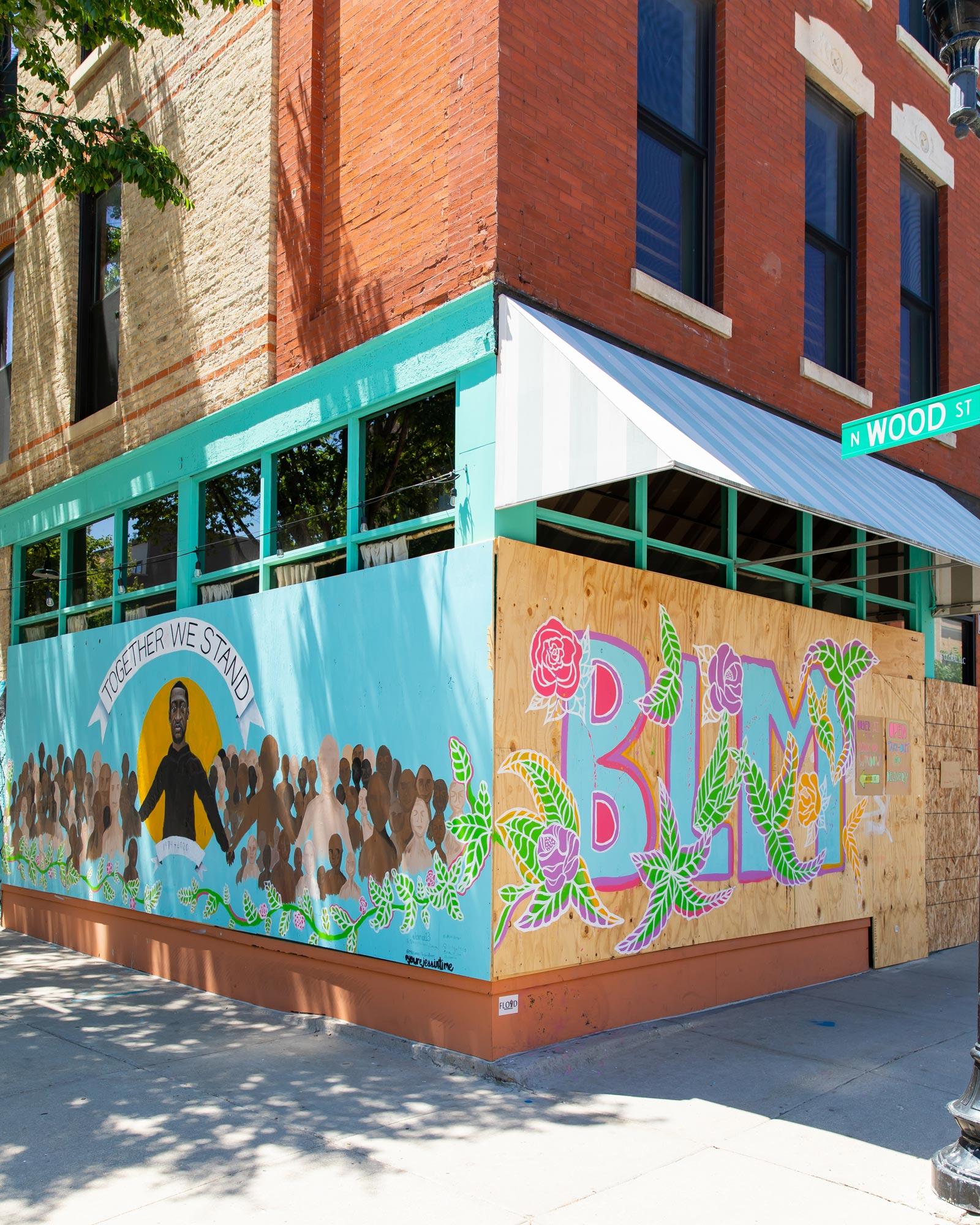 Artist: Maguire Illustrations, Alexis Lauren, Devin Doran, Jess B, Apple, Tuck Zobernathy, Stacey Elizabeth // Location: Antique Taco (1360 N Milwaukee Ave)
Call for Street Art Recommendations
Please feel free to send me/share additional murals and street art that you come across around the city and beyond. I'll do my best to update this list when/where possible. Also, I've created a tab under "Wall Guides" to easily access this round-up moving forward. Sending love!
Follow Style Charade on Bloglovin'!