One of the first items we purchased for our home? A bar cart! From acrylic styles to more retro versions, there are countless options on the market. In fact, we spent a lot of time reviewing various styles. Therefore, today, I wanted to share some of the best bar carts for the home.
Granted, we already own this version from our old condo (and have loved it), but sadly, the style doesn't work with the design direction of our new home. Therefore, Amelia encouraged us to invest in a new style. One of the styles in the image below is the one we chose (we'll share more as the room comes together).
The Best Bar Carts for Your Home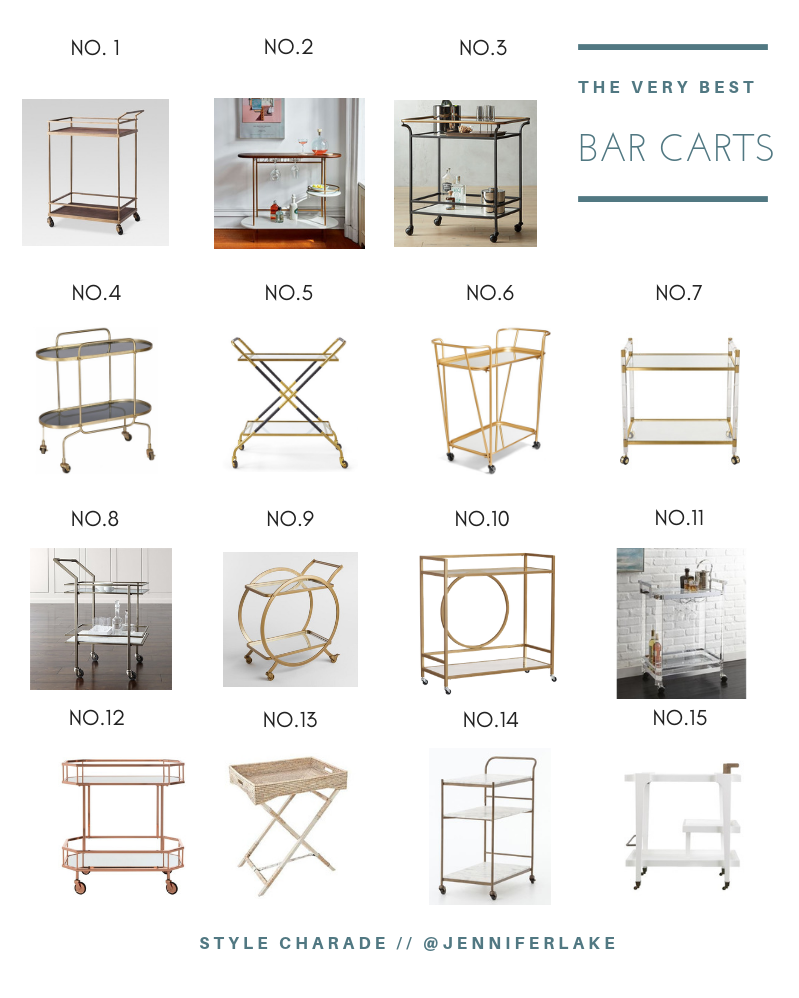 one // two // three // four // five
six // seven // eight // nine // ten
eleven // twelve // thirteen // fourteen // fifteen
How to Pick the Option for Your Home
Here are a few ways to narrow down your final bar cart selection:
#1: Measure the dimensions of your space to make sure your fave option works
#2: Create a list of the items you'd like to include on the cart, in order to ensure you have enough space (i.e. glasses, bottles, coasters, décor, etc.)
#3: Pick which material you want to be the main focus (i.e. gold, brass, acrylic, rose gold, etc.)
#4: Also, identify the shape (there are SO many options – rectangular, square, oval, and beyond)
What are your favorite bar cart options?