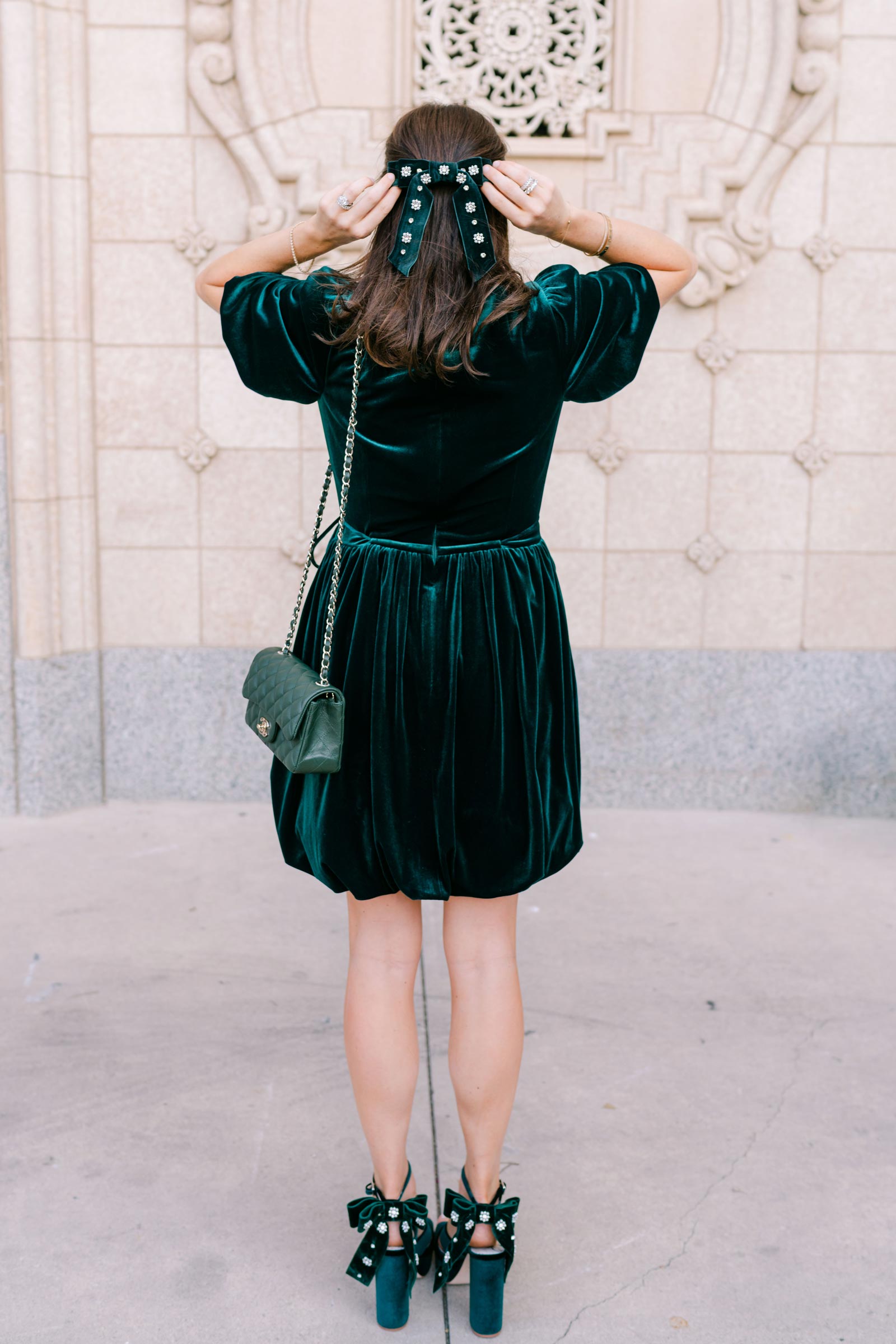 One of my favorite things to cover on the blog are upcoming collection launches of my blogger friends. As such, I'm thrilled to preview the Nicola Bathie Dillards collection with Antonio Melani. Today, I'm diving into the pieces, prices, launch date and what to expect! As always, Nicola showcases her gorgeous personal sense of style. I've been a huge fan of her jewelry pieces, and it's fantastic to see her style translated into women's apparel and additional accessories.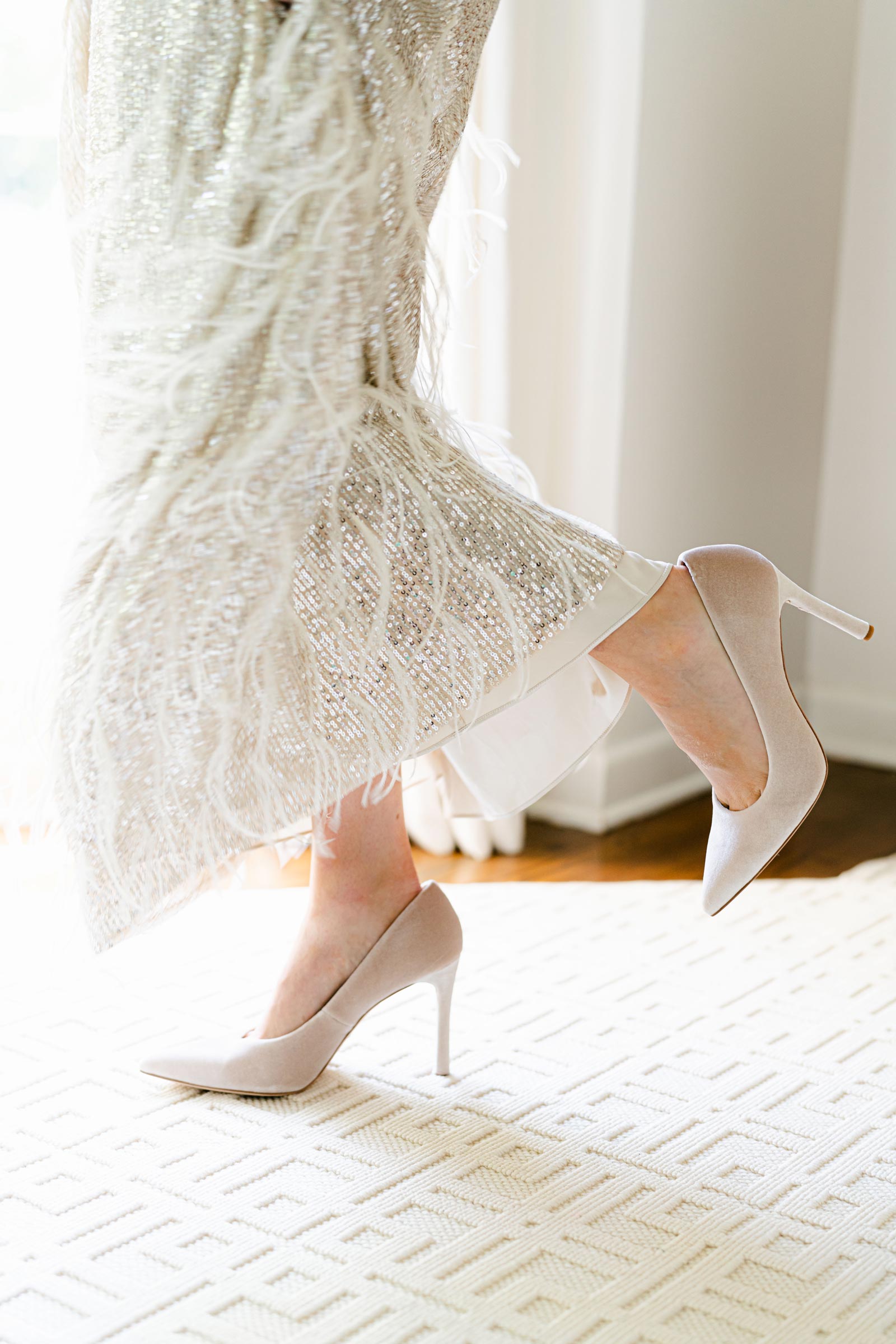 Who's Nicola Bathie McLaughlin?
Are you new to Nicola? If so, I wanted to give some background! As I mentioned above, she's the founder of Nicola Bathie Jewelry. She was originally born in Johannesburg, South Africa. Funny enough, she attended Texas Christian University (TCU), which was actually a college on my list!
Overall, her pieces have this ethereal, heirloom-like quality to them. I've personally found her earrings to be those items that just "pop" in your jewelry box, like these gorgeous drop earrings (also seen here). Also view her cameo style in this post about independent jewelry designers to support. They're unlike anything else I own, and I'm so grateful for each piece and something that I'll pass down to my niece one day.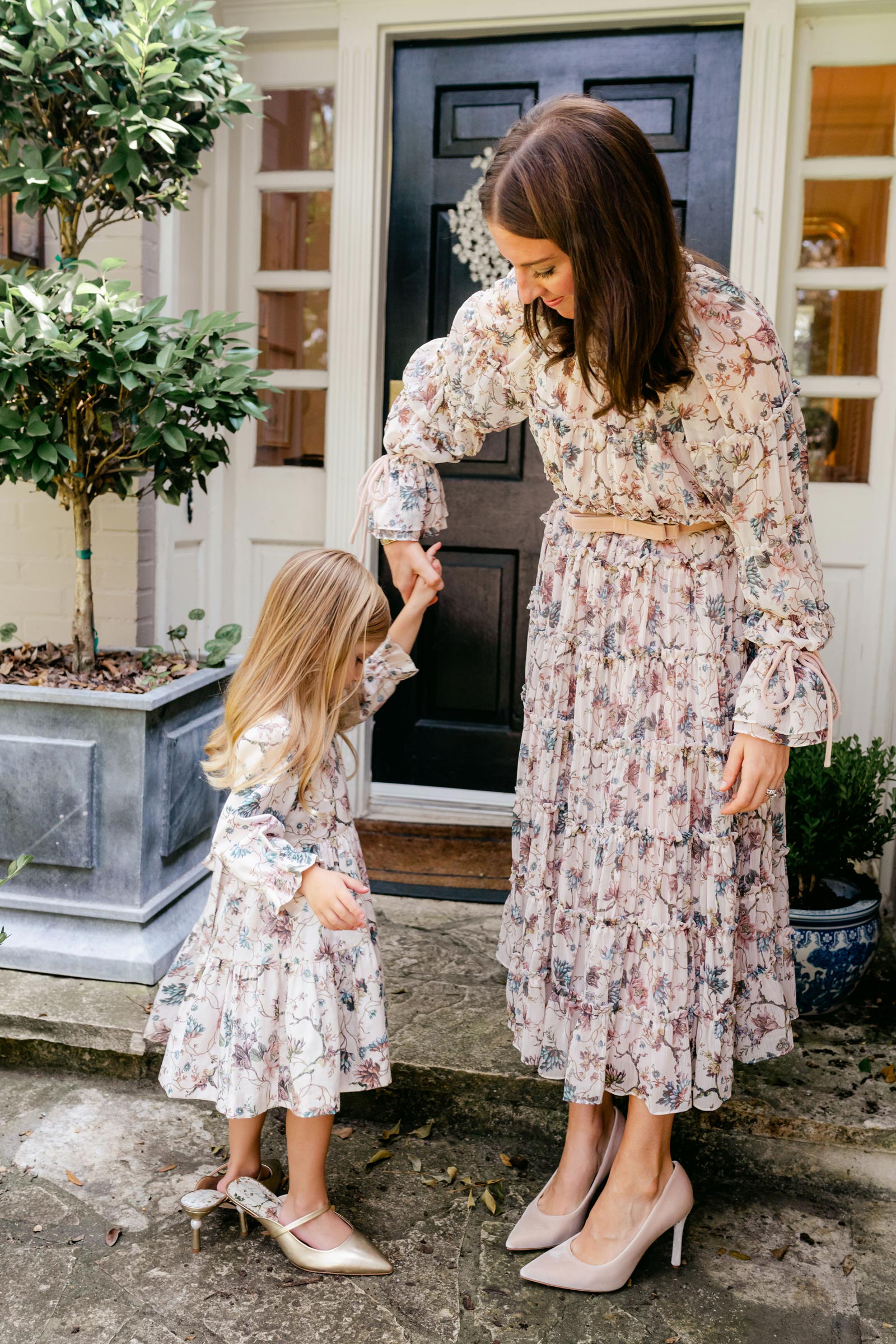 Antonio Melani
The Nicola Bathie Dillards collection is a partnership with designer, Antonio Melani. As a newer-to-me brand, I've loved learning more about his designs. Specifically, he likes to design trendy silhouettes using luxe materials and a major attention to detail.
Interestingly enough, the brand is owned by the Camuto Group, which also owns companies such as Vince Camuto, Louie et Cie, Jessica Simpson and Sole Society. Beyond dresses, Antonio Melani also offers tops, skirts, shoes and other chic accessories. Best of all, the price points are very reasonable for what you get.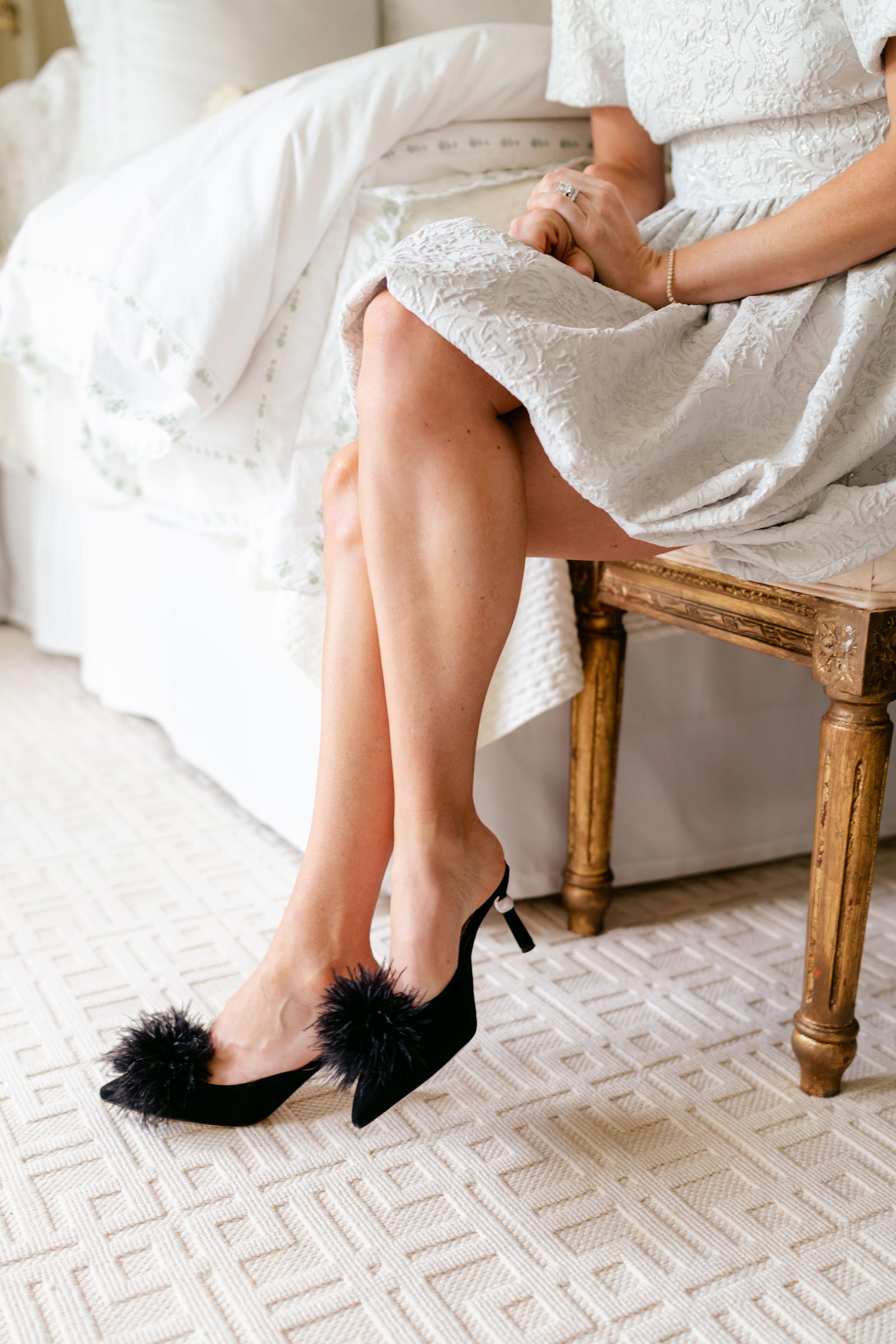 Nicole Bathie Dillards Collection
So what exactly can you expect in the collection? Beyond gorgeous feathers, lush velvets, sequins, bows and floral prints. Personally, I'm obsessed with the bow heels and the sequin/feather combinations. One of my all-time fave vintage dresses features feathers, and I love the way that she incorporated it into pieces.
The Nicola Bathie Dillards collection has 45 total styles, including 10 items of clothing in different colors. Furthermore, international shipping will be available.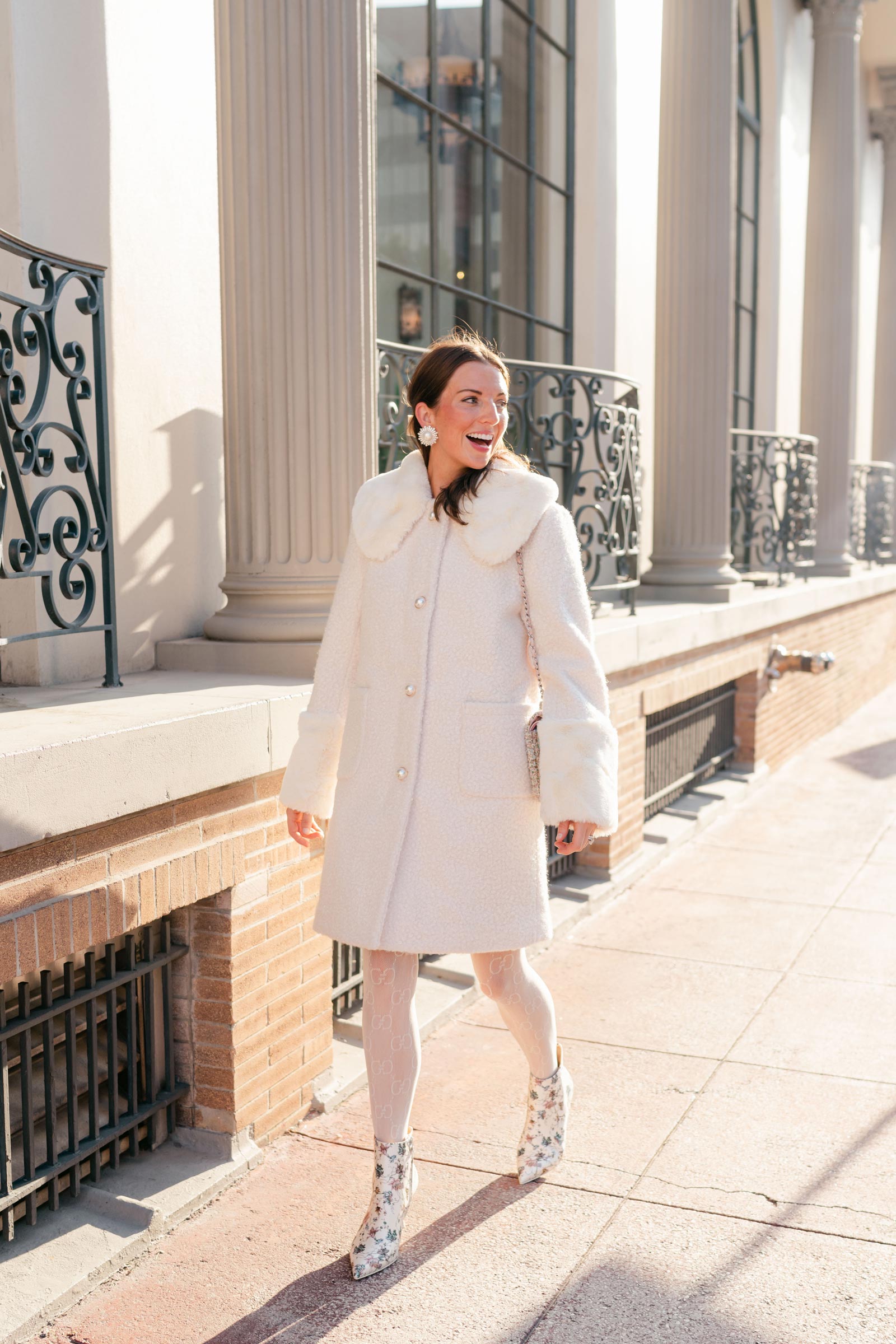 Launch Date
Save the date! The collection officially launches tomorrow (September 27th) for pre-order. Nicola also mentioned that 100 pairs of each shoe style (except for the Carolyn) will be in stock tomorrow morning. It's likely to launch around 7 AM CT / 8 AM ET on Dillards.com. Also, some apparel styles arrived early and will be ready to ship vs. preorder. Ultimately, the pieces will launch the beginning of October both online and also in-store. Definitely mark your calendars!
Sizes
Okay, so the women's apparel will be available from size 0-16. Jewelry and accessories will be one size. Footwear will be sizes 5.5-12. Also, she's offering little girl's outfits from sizes 12-24 months and 2T-6X. From what I've gathered, the entire collection will fit true to size.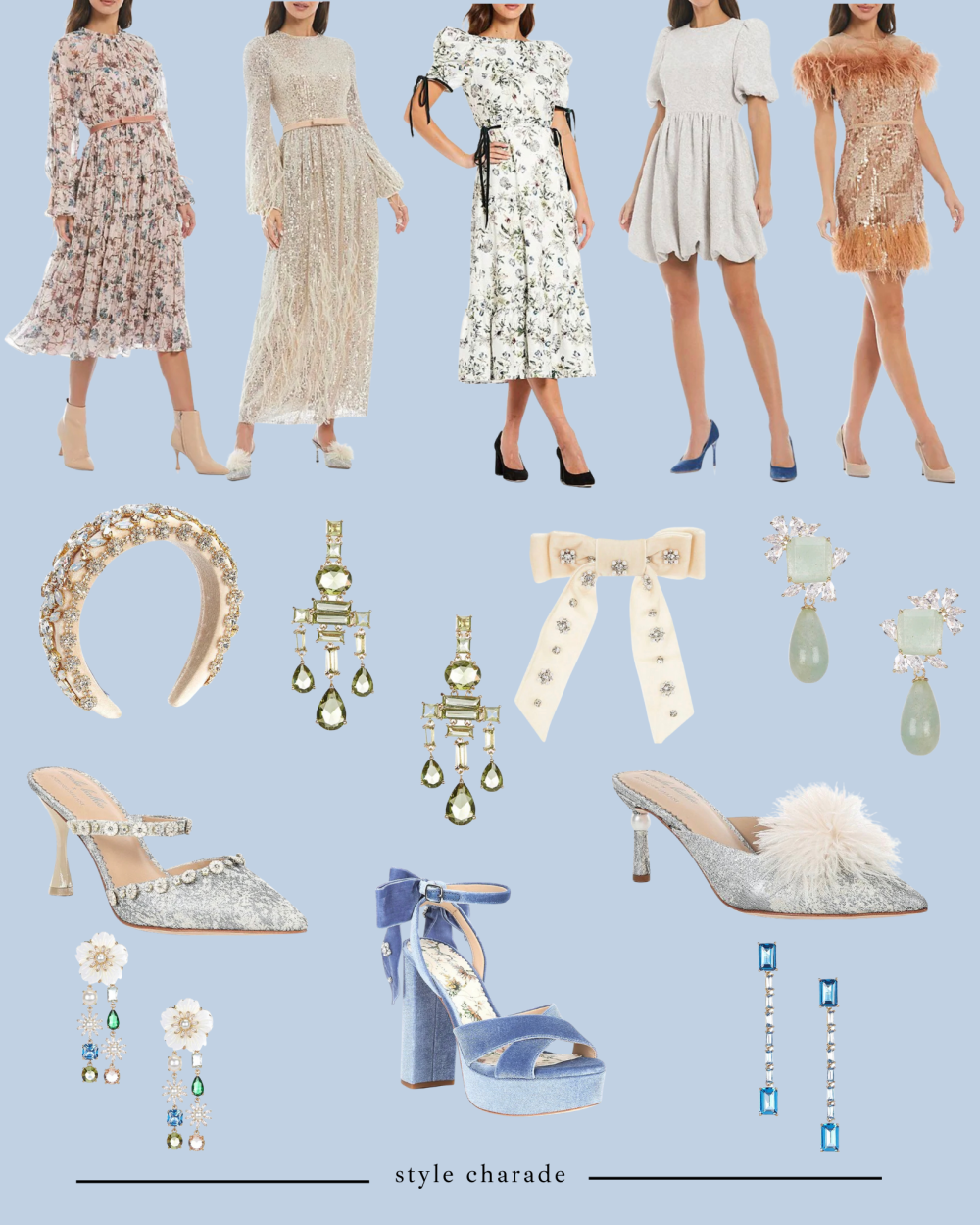 Prices
As previously mentioned, one of the best aspects of the line is that it's pretty reasonable in terms of price points. The Nicola Bathie Dillards women's apparel will range from $169-$299. Accessories like headbands and hair bows will be $27-$74. Jewelry will be $78-$168. The girl's apparel will be $62-$68. Finally, the footwear will retail between $98-$149.99.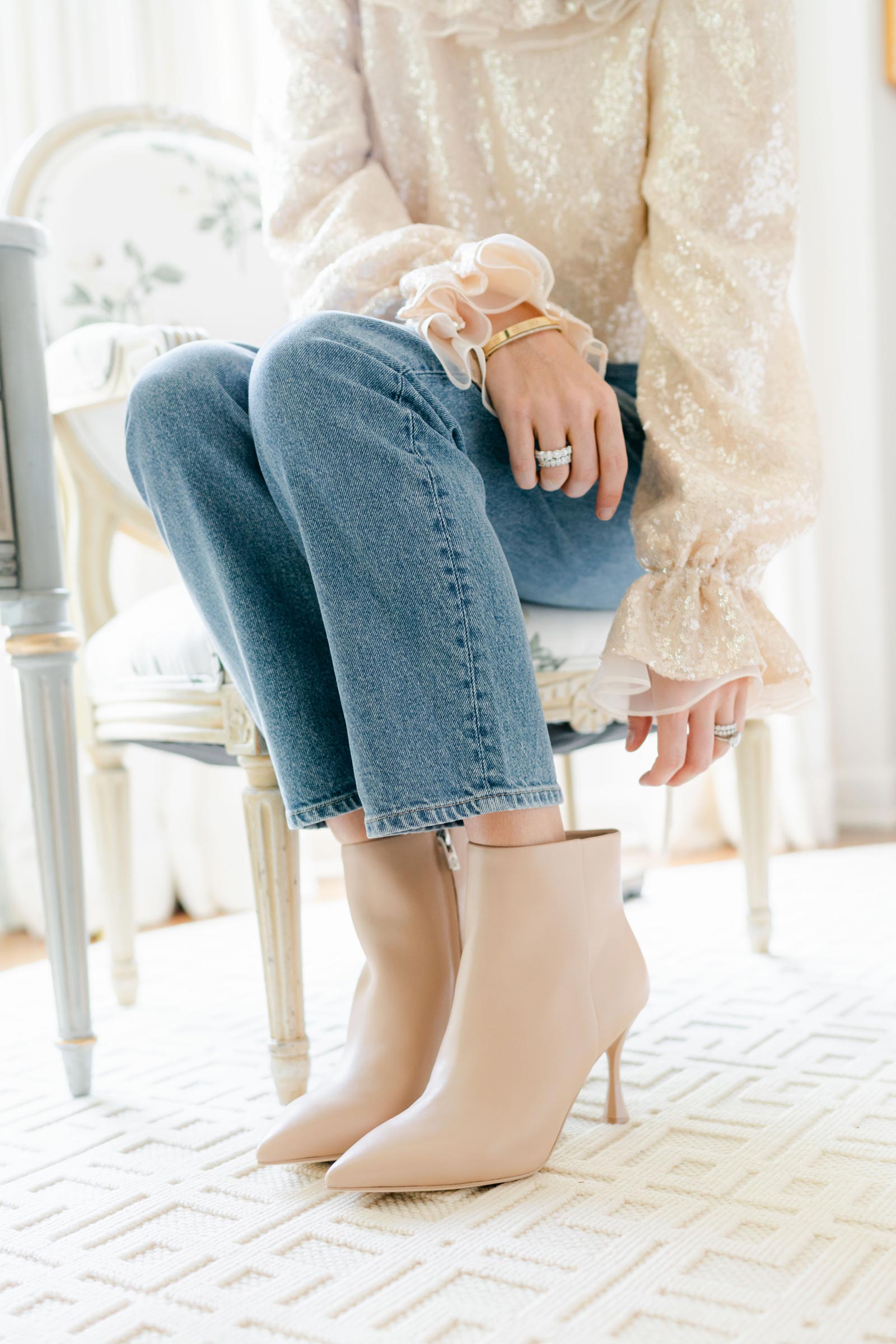 Shipping and Returns
Based on the Dillards website, web orders typically leave their warehouse between 24-48 hours after order is placed. Delivery can vary depending on distance. Plus, shipping is free on orders of $150 or more for standard delivery times for most U.S. states.
With regards to returns (although I doubt you'll need to), the merchandise may be mailed back or returned to any Dillard's store location within 30 days of purchase. Personalized items, clearance items marked down 65% or more, and items otherwise noted as non-returnable cannot be returned.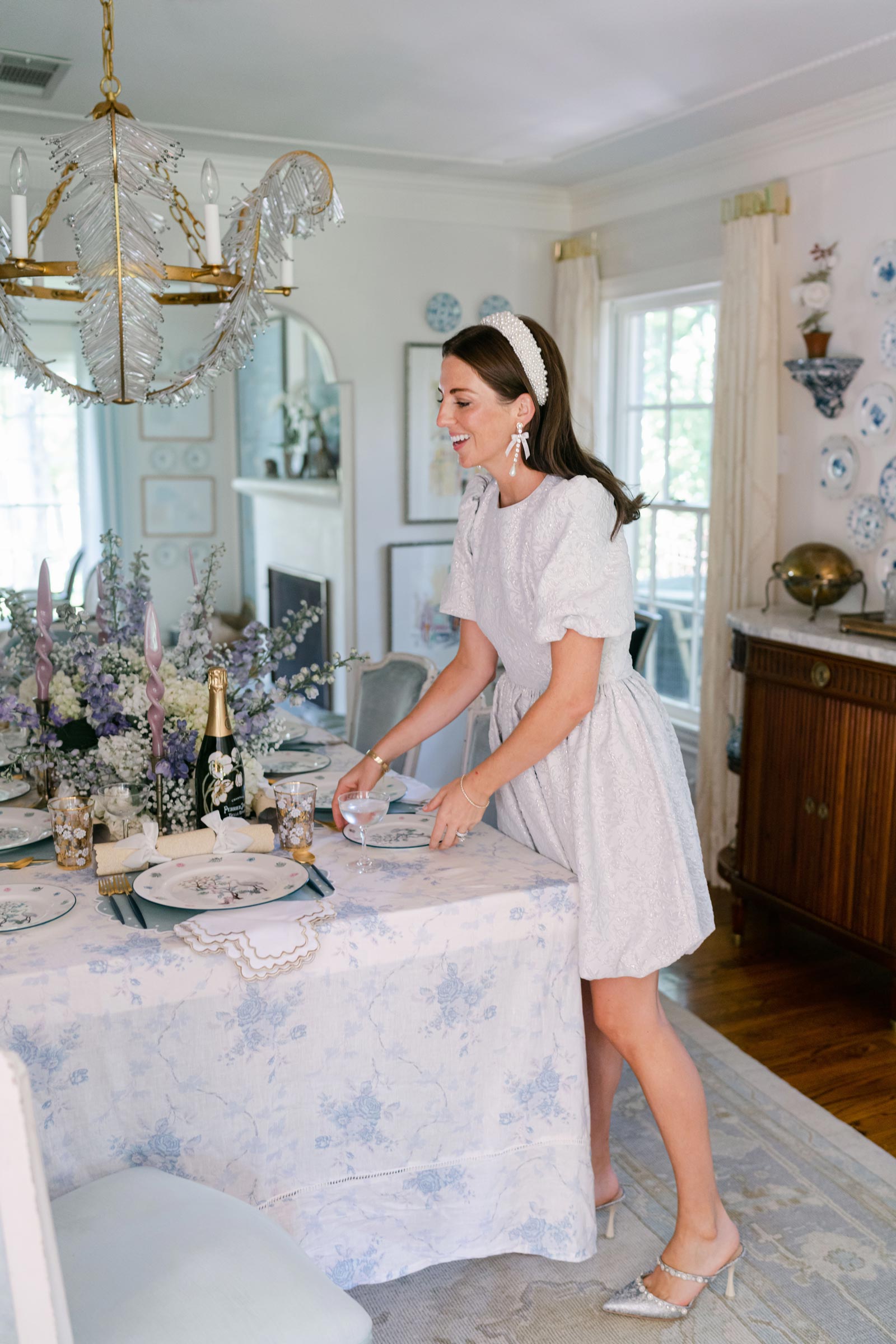 Nicola Bathie Dillards Collection
Lastly, my sincere congratulations to Nicola Bathie on the most gorgeous collection! I look forward to previewing some pieces and purchasing items. Below are the items from the collection! Happy shopping!