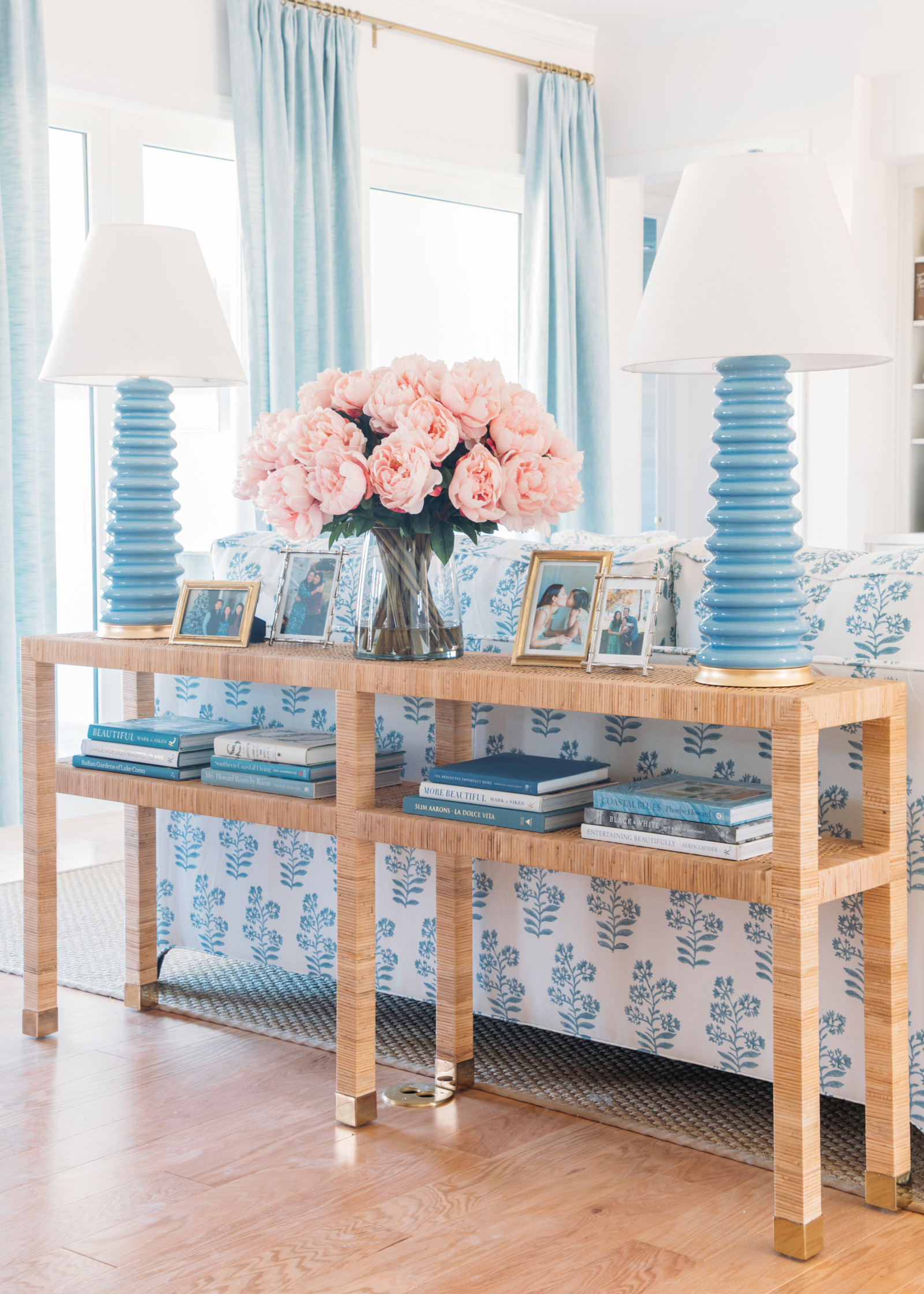 Gah! Wait, just wait until you see the newest Society Social furniture collection. Everything is positively divine! Best of all, the Spring 2021 collection embodies all things "Modern Feminine," and I'm thrilled to share a sneak preview with you today. Furthermore, I highly recommend perusing their website to see all of the beautiful pieces created by Society Social founder, Roxy Te and her talented team.
From rattan to wicker, plush velvets to fringe accents, no detail has been overlooked. The collection includes seven total pieces. Plus, I love the fact that customers can personalize the pieces to their tastes and styles. Therefore, while certain items are shown in various fabrics and colors below, you can absolutely change it and customize the look to best fit your space. Love that!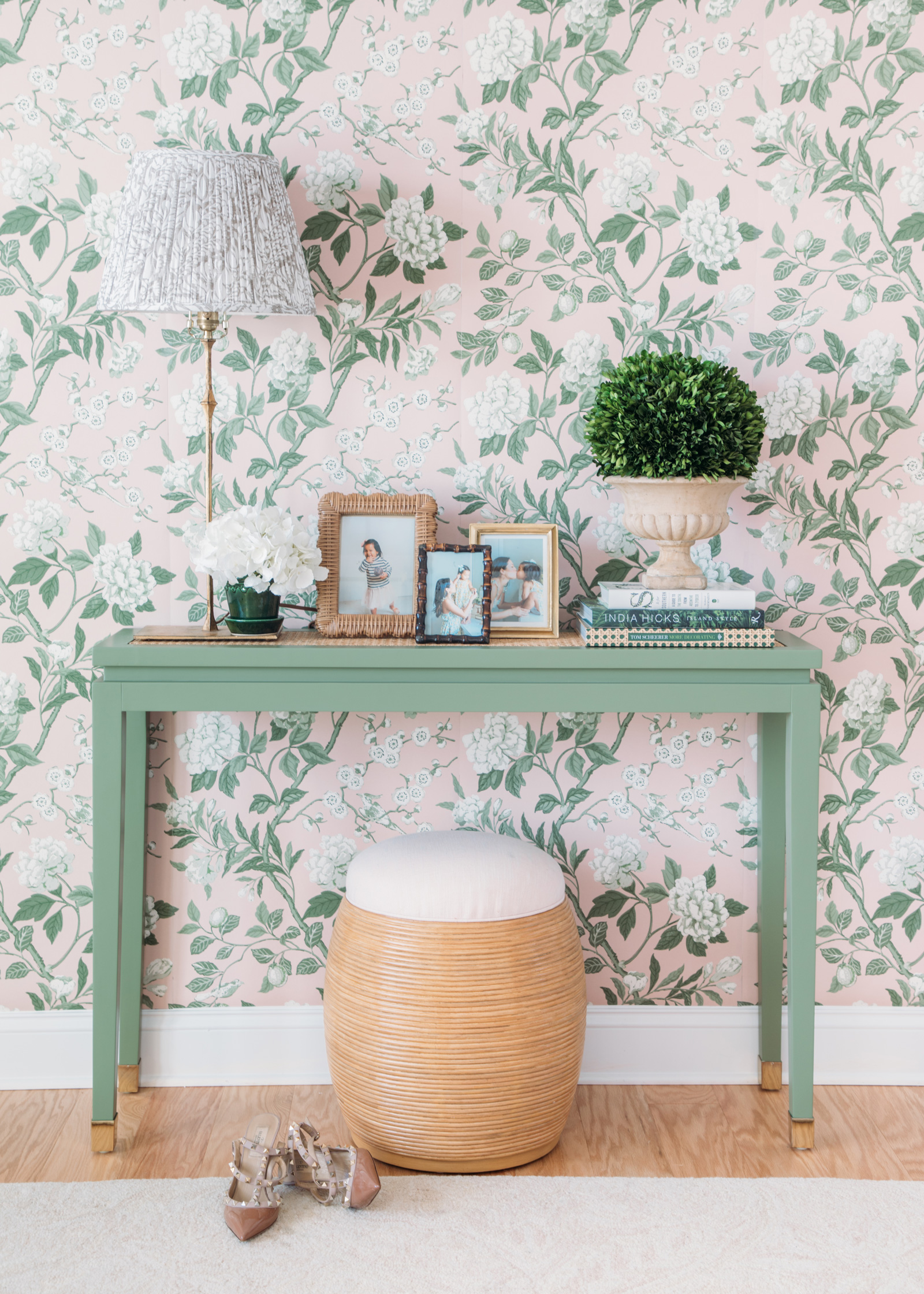 Society Social Furniture
Are you new to Society Social? A few years ago, a close friend recommended I check out their site. At the time, Bob and I were in the midst of buying our home, and I immediately knew the line would be perfect for our space. After finally settling into our home, we've had a few opportunities to work with different home brands like our family room. Frankly, I wasn't anticipating for so many great partners to make our dream a reality.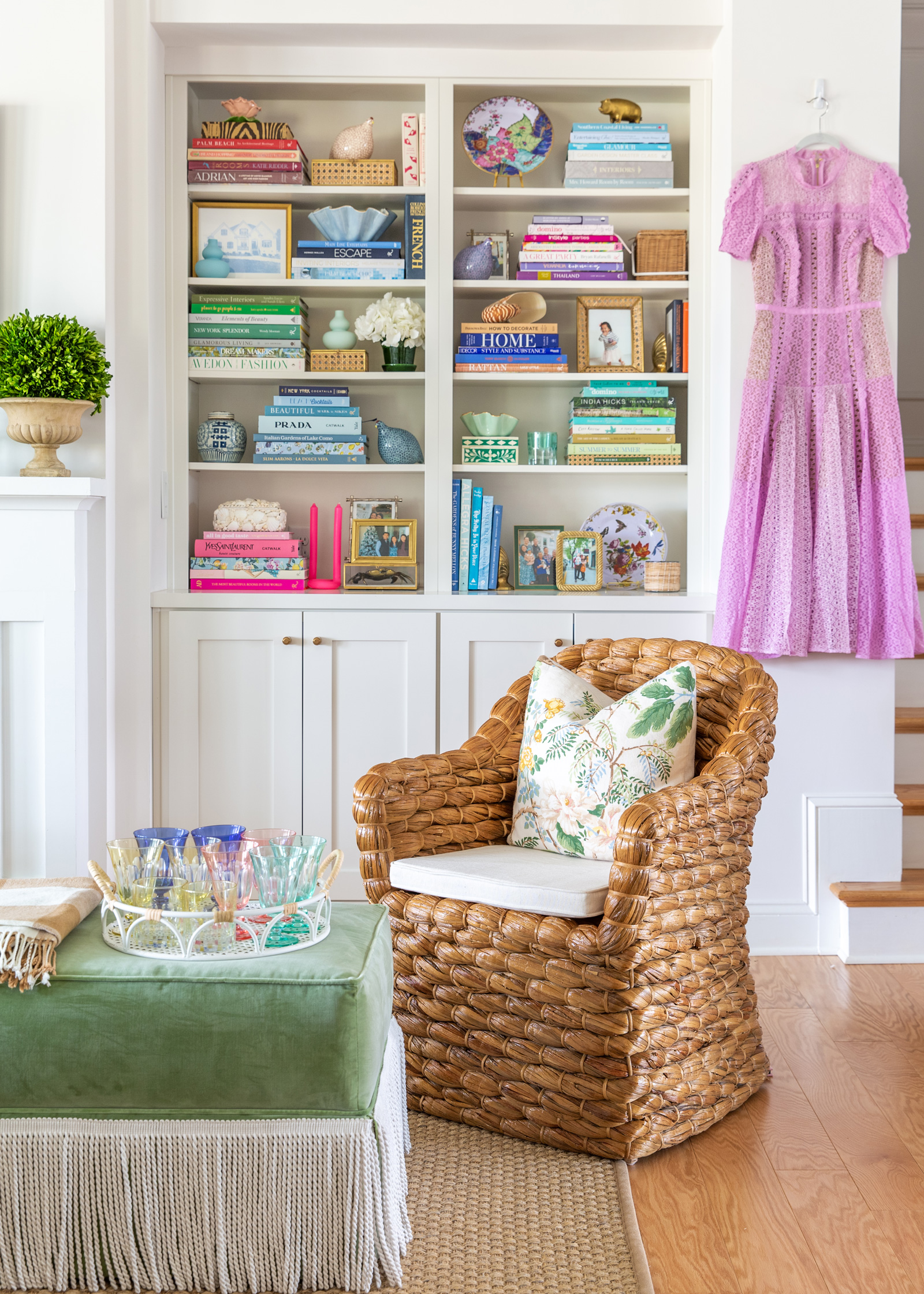 At the same time, it meant me having to "pause" on Society Social. Every time I'd visit their website, I'd look longingly at the colorful ottomans, couches, console tables and beyond. Their line is just gorgeous!
Society Social is based in Charlotte, North Carolina. The founder, Roxy Te, founded the company in August 2011 to fill a void in the market for a furniture company with a really big heart, a love of modern style, and an insatiable penchant for fun, and flair! She succeeded!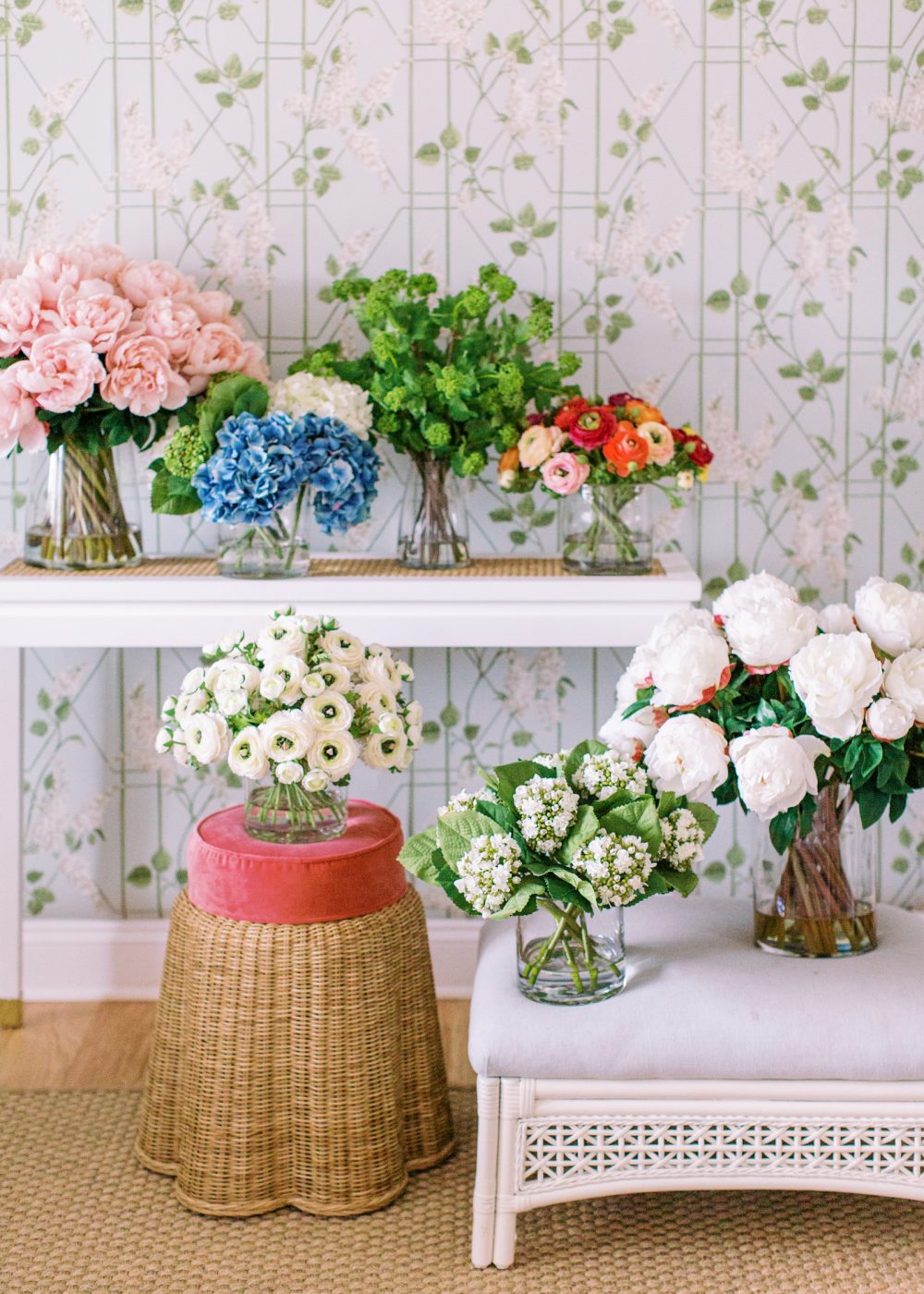 While the company started with only six styles (bar carts), Society Social continues to design and produce small batch collections of furniture and accessories. Additionally, they have a flagship store in Charlotte, North Carolina, which looks positively beautiful! I would love to see it firsthand post-pandemic.
If you're in the area, I highly recommend stopping by to check it out. First, you can see the furniture and accessories in-person. Also, you can meet their team and get to know the options. Lastly, the always have interesting launches and exclusive pieces that can only be purchased at the store. I wish we lived within driving distance!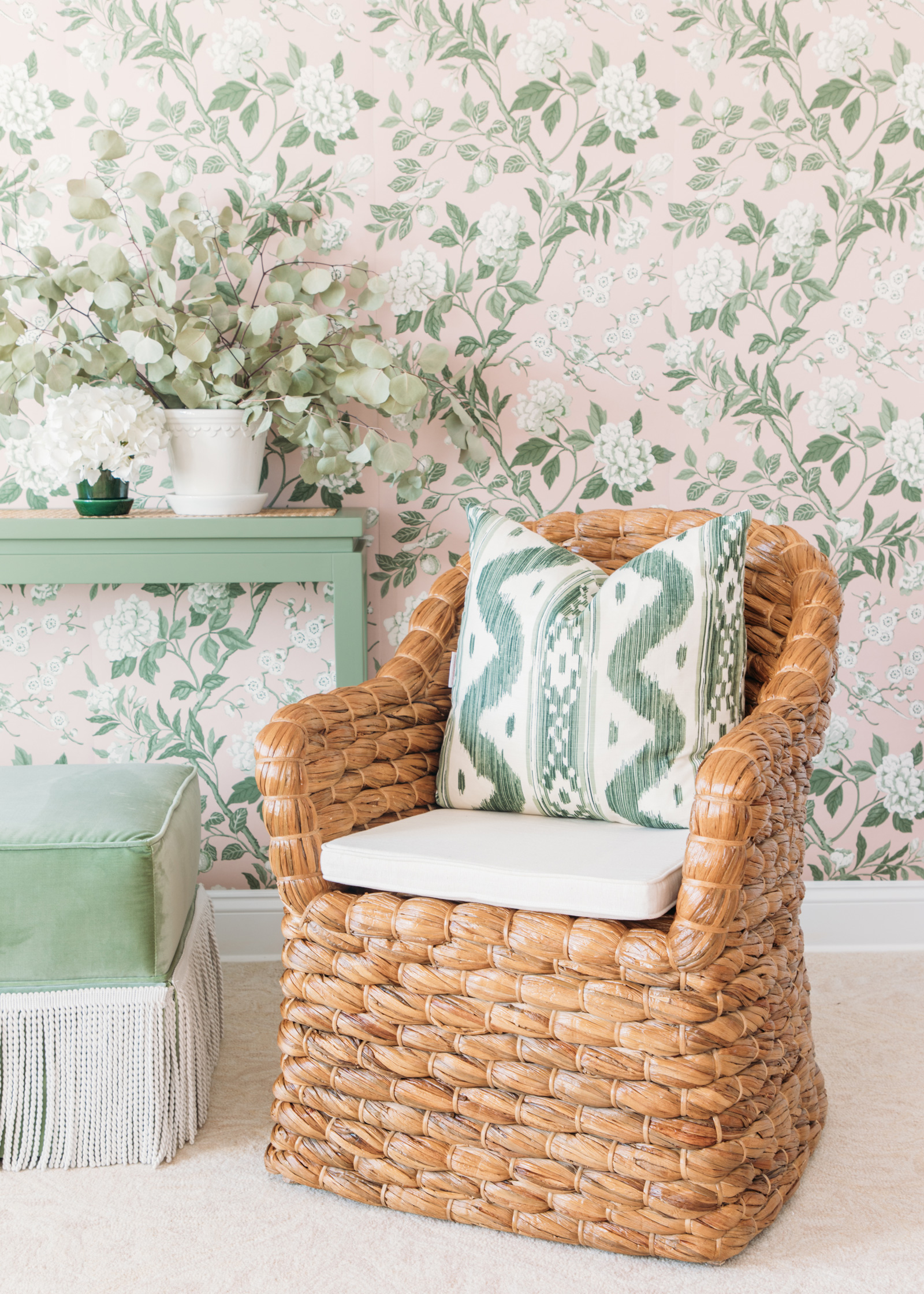 Society Social Founder Roxy Te
Society Social founder, Roxy, grew up in a furniture family. In fact, her family has a furniture factory where she spent her younger years learning the industry, manufacturing, and production process. Naturally, she's leveraged those insights, along with her family's private factories, to ensure top quality furniture.
Not only does Roxy loves her business, but she also family-centered entrepreneur. From what I've read, she married her college sweetheart, and they have the most adorable daughter. Check out her Instagram account, as it's so fun to see behind-the-scenes of their home and just enjoying time together! Plus, her daughter, Austen, makes an appearance in some ad campaigns and photos. So cute!
Society Social Spring Collection
Society Social's Spring 2021 collection was inspired by 1940's fashion and Christian Dior. Another fun fact? Roxy attended Parsons The New School for Design for fashion design. While at school, Roxy resonated with Christian Dior and his debut "The New Look" collection. In many ways, Dior's post-World War II collection lead to a new era of femininity, glamour and beyond.
Frankly, the era reminds me a bit of the pandemic. There's a theory that we'll return to an era of elegance and all things dazzling in a post-COVID era. To me, the Society Social Spring 2021 collection gives a glimpse of all the glamour on the horizon!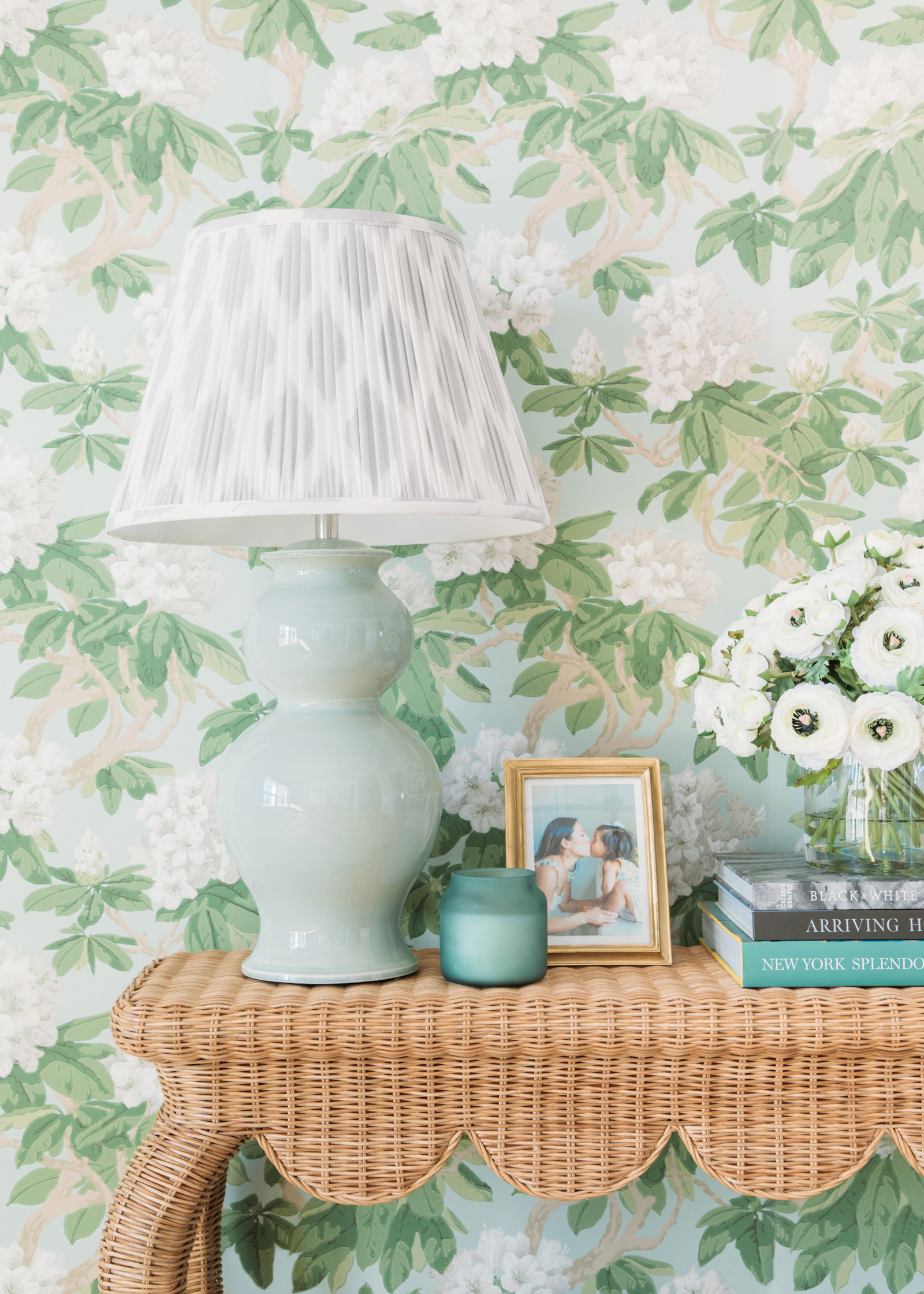 Where does Society Social Manufacture?
In addition to Society Social's factory in North Carolina, they also produce and manufacture some pieces in the family factories. This includes Cebu, Philippines and Conover. Ultimately, this production process gives them control over the design process and to ensure the quality is perfect. Plus, it keeps the prices reasonable.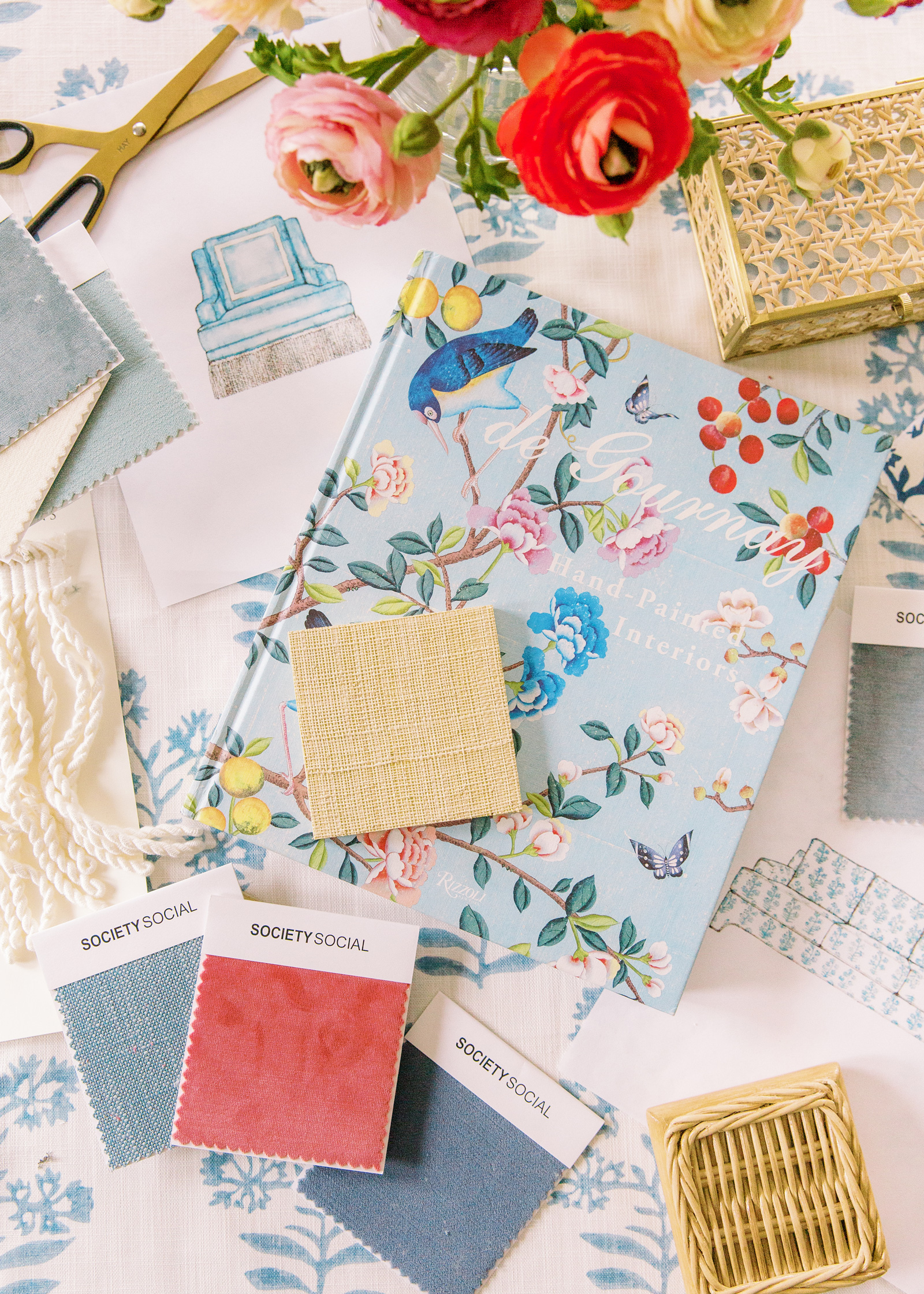 Society Social Furniture Review
Shipping and Returns
Due to the pandemic, shipping times are delayed. This is much the same for each and every home and furniture brand I've seen. Yes, it's hard to wait, but it's also the reason why it's important to order quickly when you're ready. In my experience with other brands, it can take up to twelve weeks to receive something. Thankfully, Society Social's website offers estimate times for each individual piece.
Also, please note the return policy depending on the item. Be sure to triple check those details before you check out!
Amelia Console Table
I'm smitten with this console table! The scalloped detail and shape are so divine! In fact, I definitely want to find a way to incorporate this piece into our home. Moreover, I anticipate this table will FLY, as a lot of Society Social pieces sell-out quite quickly.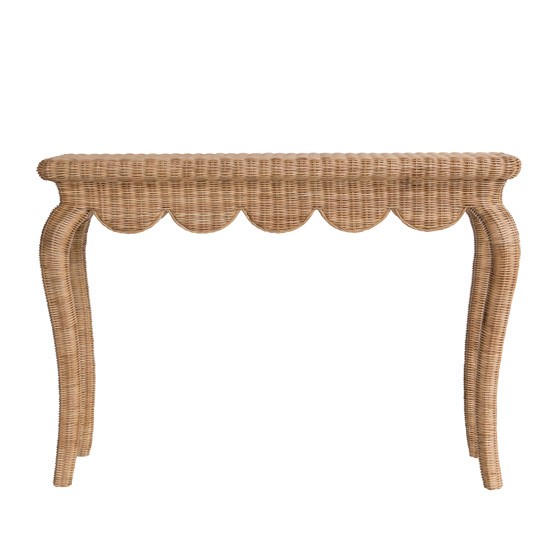 Amelia Console Table
Shop
Evie Sofa
As Roxy mentioned in the announcement, "while designing this new collection, I was so inspired by the parallel between Dior's New Look and the current resurgence of traditional design." She goes on, "Now more than ever we are seeing gorgeous layered spaces, a mix of prints, patterns, colors, as well as bespoke textiles and passementerie galore." Love that!
The Evie sofa is the epitome of modern elegance. First, I love the shape and silhouette, yet it also looks like a comfy couch. Also, I adore the fact you can personalize the piece with a variety of fabrics and/or take part in Society Social's COM program (customer owned materials).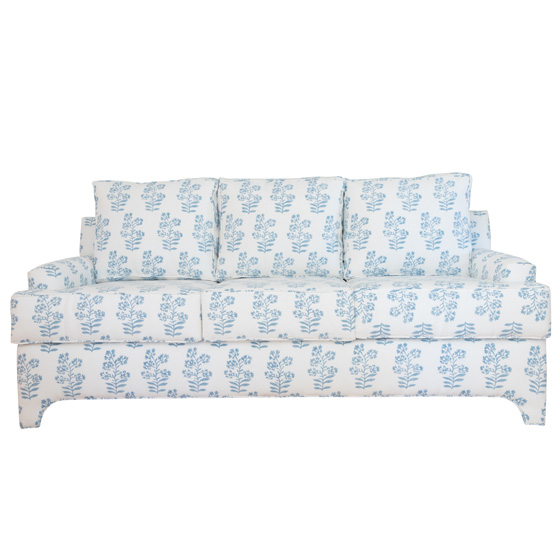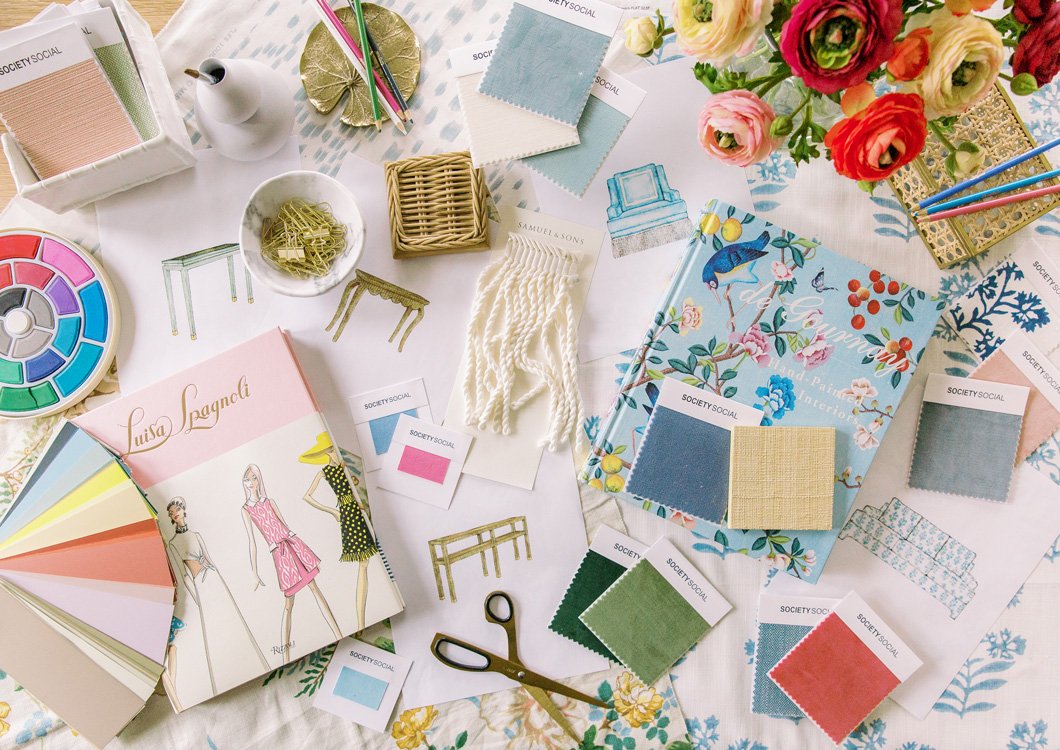 Wicker Photo Frame
Amelia, our interior designer, has taught us that it's all in the details. This wicker photo frame is the perfect example! Add this to a console, shelf or countertop to add texture and warmth to a space. Overall, I love how rattan and wicker are making a massive comeback these days.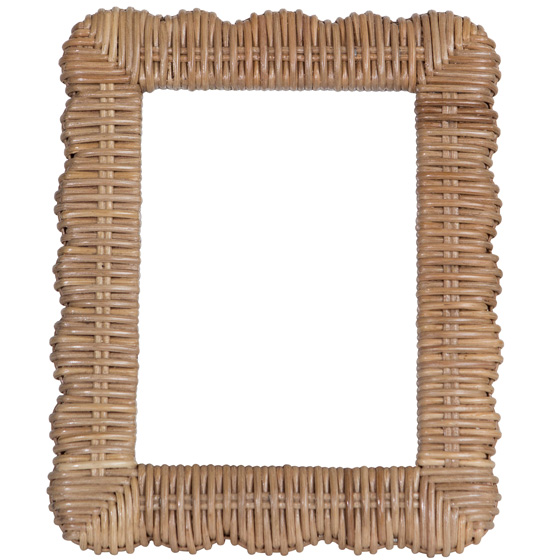 Quinn Ottoman
How gorgeous is this ottoman? The FRINGE details? SO good. Over the past several seasons, Society Social has delivered exceptional ottoman options, and the Quinn is no different. Stop by their site to view the other ottoman options and styles.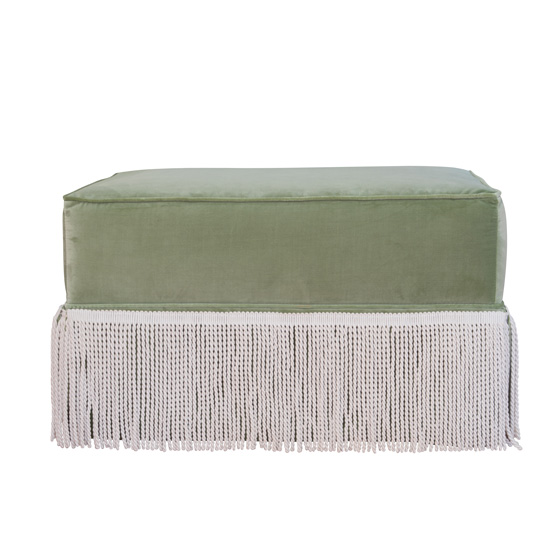 Quinn Ottoman
Society Social, from $695
Shop
Chatham Console
Hello, lover! This rattan and cane console is cool, classic and totally timeless. Plus, I love the texture which will add warmth and texture to any space. Ultimately, consoles can be styled and used in so many ways – behind couches, to separate spaces or simply a corner/nook that needs an extra flair.
Overall, the Chatham was inspired by their popular Newport Console. It has brass legs and a narrow, sleek frame.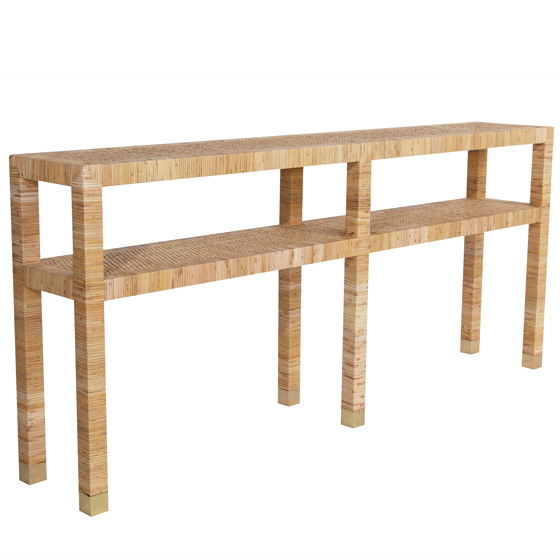 Chatham Console
Society Social, from $2,400
Shop
Kate Chair with Buillon Fringe
First, doesn't this look like the most comfortable arm chair? Beyond loving the color, I love the way Roxy added the long fringe detail to the bottom and white trim around the accent pillow. The Kate Chair is an instant classic, and I can see this being a welcome addition to anyone's home.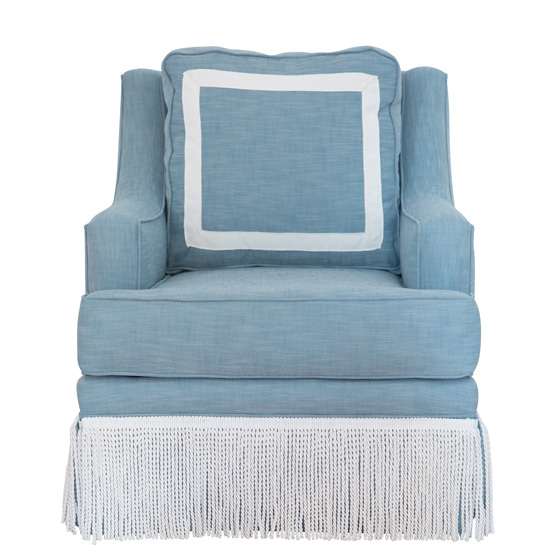 Kate Chair
Society Social, from $1,850
Shop
Isla Cane Console
Meet Isla, the sleek and sophisticated console. Similar to other Society Social pieces, the color of this table can be personalized in any Sherwin Williams or Benjamin Moore paint color.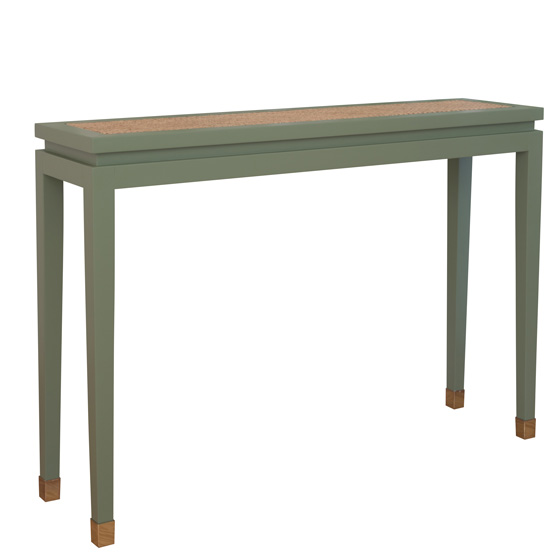 Isla Cane Console
Society Social, from $1,975
Shop
Birdie Ottoman
Last but not least, let's talk about the Birdie Ottoman. I love the mix of the scallop detail, handwoven wicker structure and velvet cushion. In many ways, this piece perfectly blends old world glamour with a contemporary, sleek design.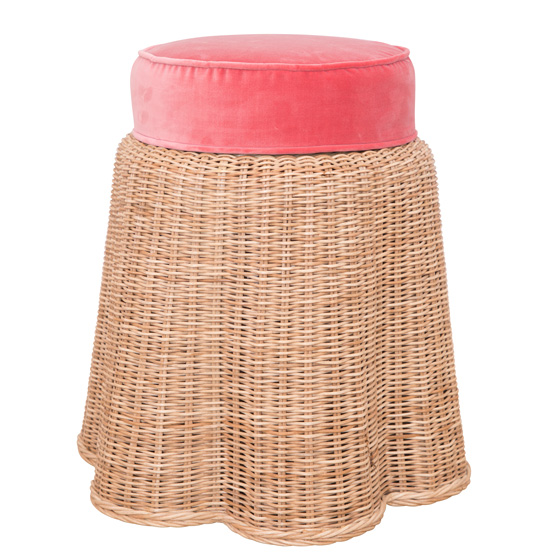 Birdie Ottoman
Society Social, from $1,000
Shop
In Closing
What are some of your favorite pieces in the Spring 2021 collection? Below, feel free to comment and share your top selections. Lastly, I'm excited to incorporate Society Social furniture into our home. We're working on a few big projects, and I'm confident the pieces are the ideal additions. Stay tuned!