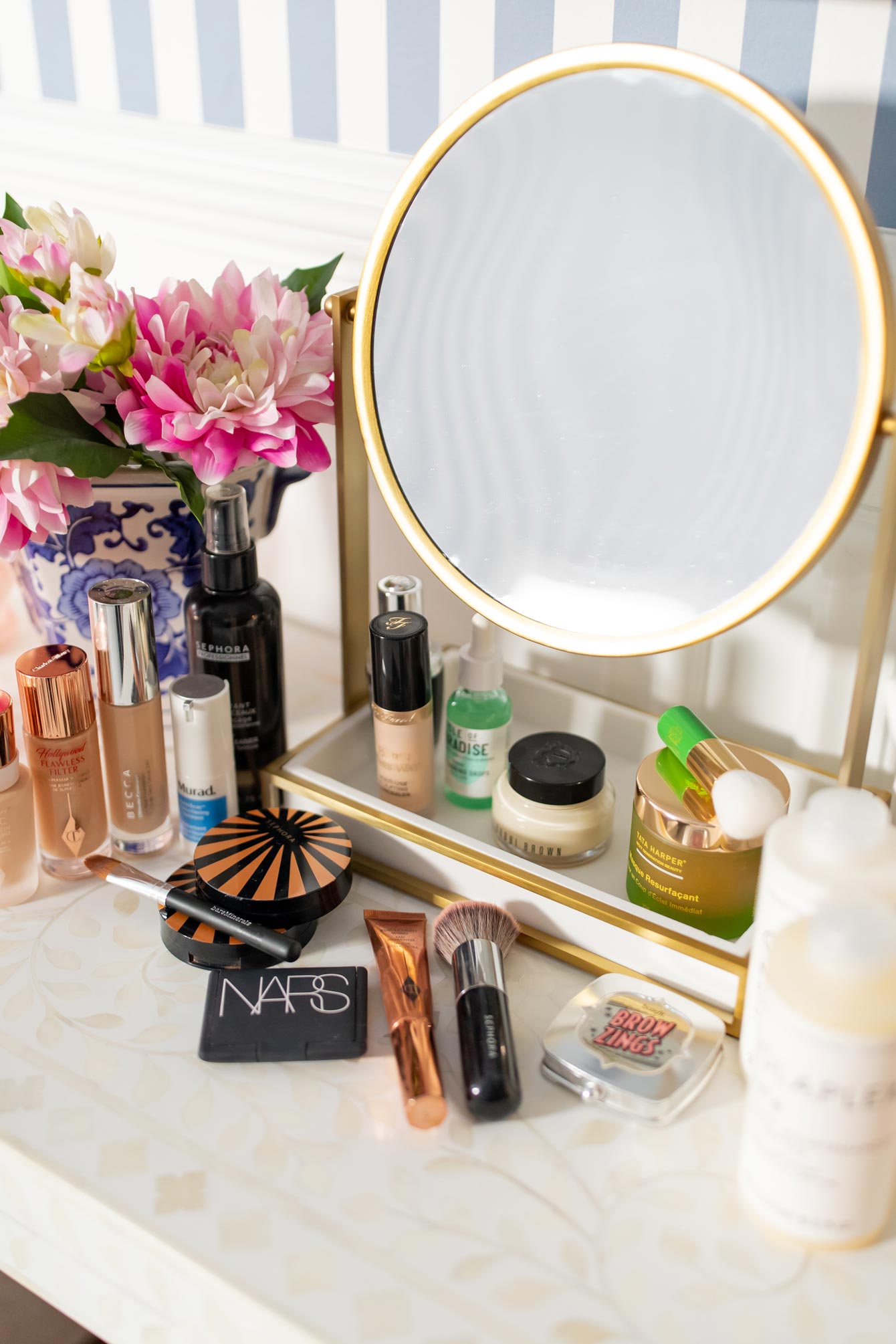 Hey, friends! I am back with another skincare post. Taking good care of your skin is vital for helping you look and feel your absolute best. You've already seen my daytime and nighttime skincare routines. So, today we're talking about something I do a couple times a week. Exfoliating!
Exfoliating is the process of breaking down the dead skin cells, dirt, and oils that are sitting on top of your skin, making it look lackluster and patchy. You can do this using a chemical exfoliant like a cleanser or through a physical exfoliant like a sponge. Either way, you'll see breathtaking results. Your skin will be glowing and radiant, ladies! I beg you to add this process to your weekly routine.
Because I believe regular exfoliation is SO important, I have made a list of all the benefits of exfoliating. I hope this will help you better understand why you absolutely need to exfoliate. And, I'll throw in some great skincare products to try! Here are my top five benefits of exfoliation: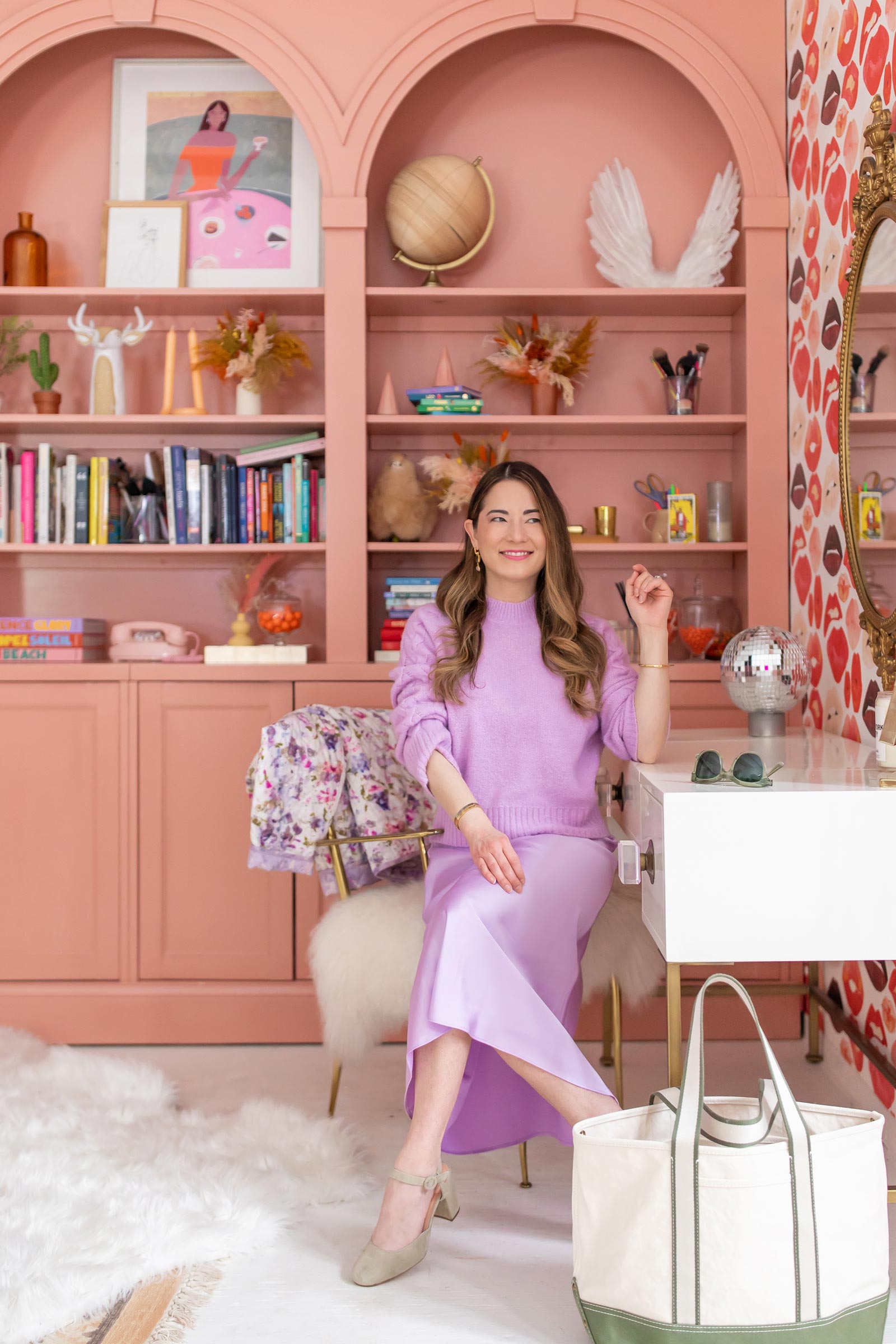 5 Benefits to Exfoliating Your Face
Exfoliating your skin is pretty simple. First, pick your tools. People with oily or normal skin types probably want a mild cleanser with a more abrasive physical exfoliator. Whereas, you ladies with acne prone or sensitive skin should have a gentler brush with a stronger chemical exfoliator.
Next, exfoliate your face! Avoid pulling down and encouraging wrinkles and drooping (don't want that!), and instead pull your face up and use circular motions with your exfoliating tool. (I like these towels for a gentle physical exfoliator).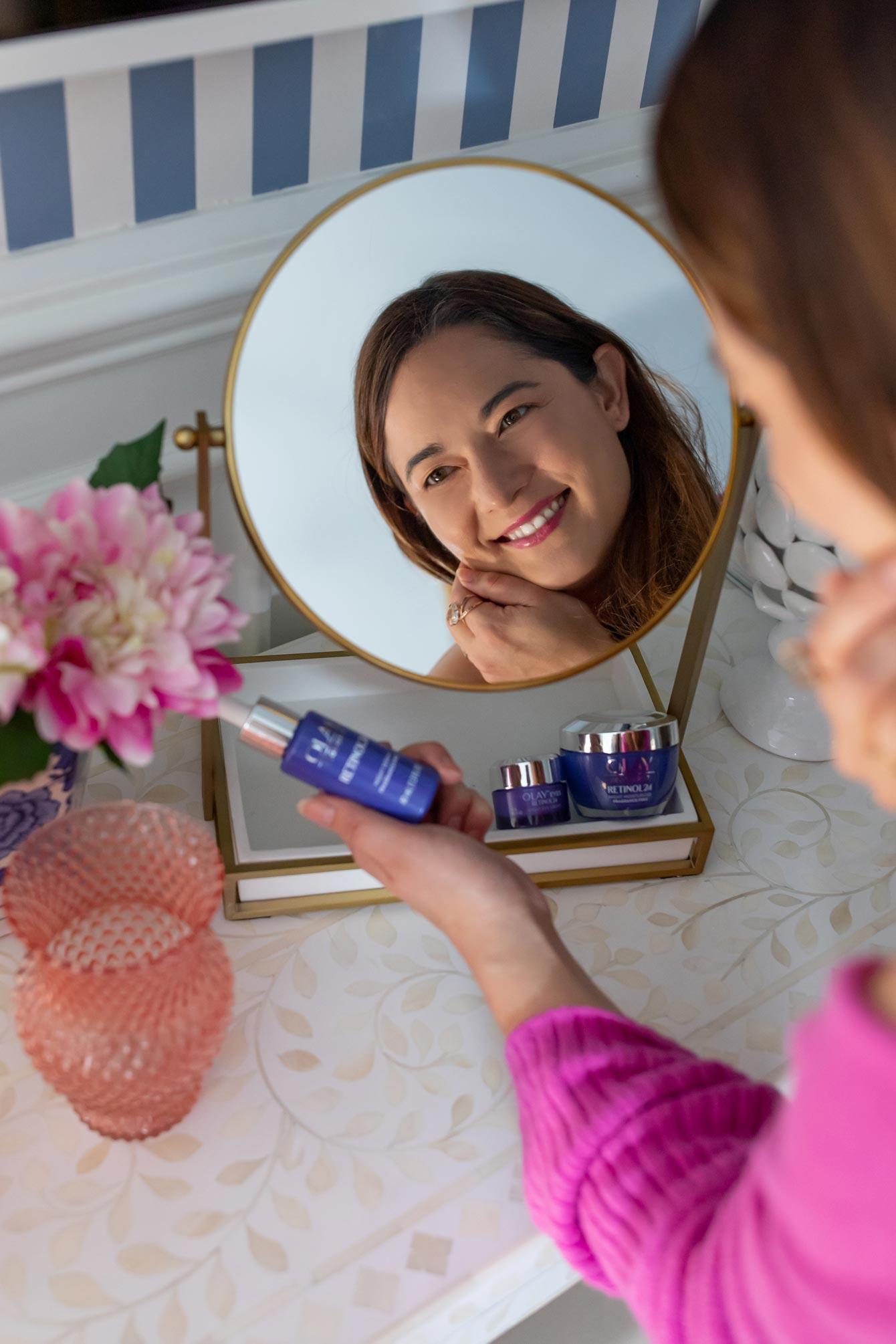 And, don't get too aggressive. Don't press too hard with your mechanical exfoliator and use only lukewarm water. Removing dead skin cells shouldn't result in damaged or irritated skin if you do it right! Furthermore, do not exfoliate your face on a daily basis. It's too rough on your skin. It really only needs to be done once or twice a week. Trust me! 🙂
Finally, moisturize! This part is really important, because your skin will be exposed and probably a little dry once those cells flake away. I love this Crème de la Mer Moisturizing Cream (yes, it's pricey, but it's SO worth it. And, a little goes a long way). But, if it's a little out of your price range, I still use this tried-and-true Olay Regenerist Retinol 24 face moisturizer! Both are great options for caring for your skin after exfoliating.
Alright, now that you know HOW to exfoliate, let's talk about WHY. Friends, there are so many benefits to this process, and I simply can't wait to share them with you. So, let's get into it: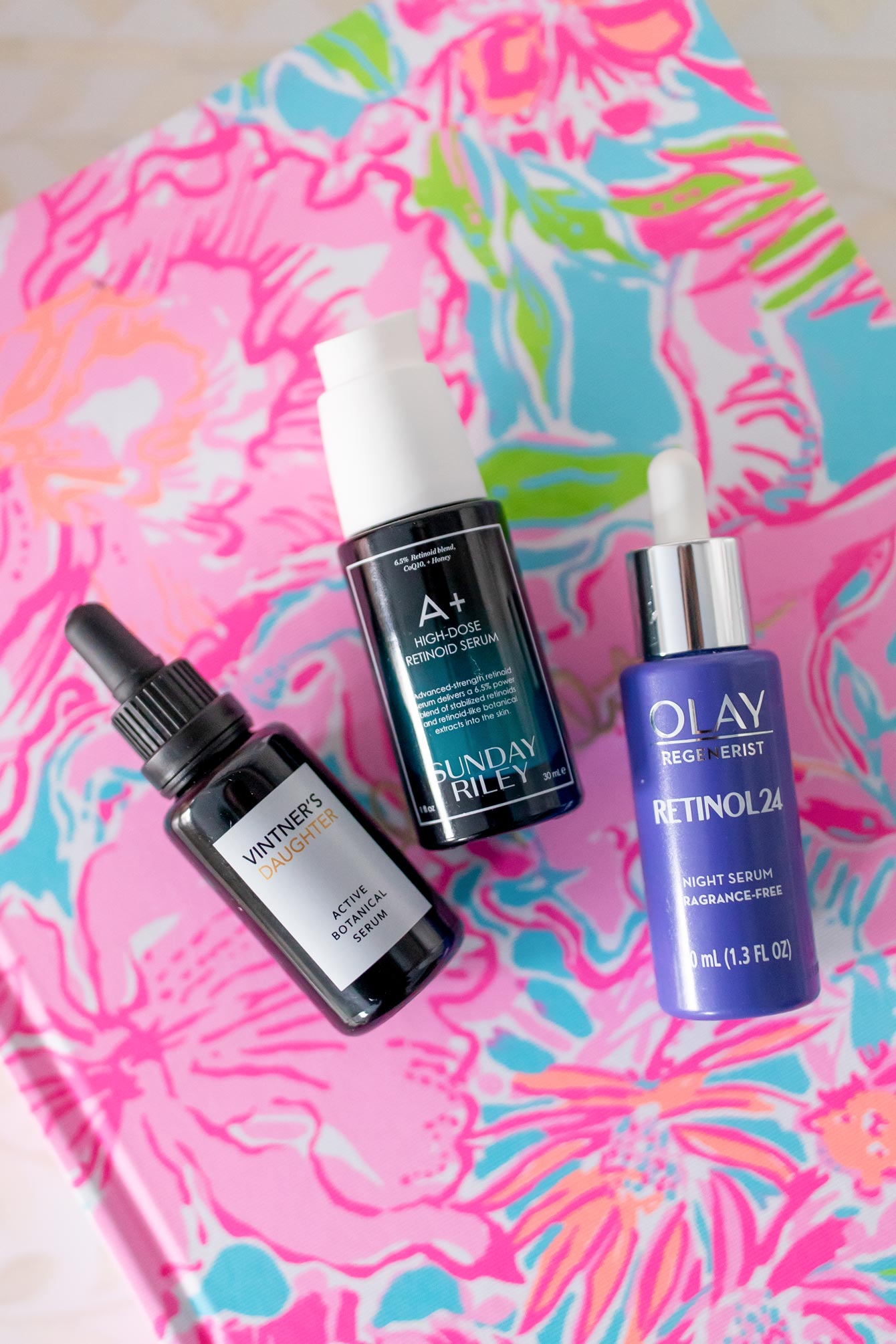 Encourages cellular turnover.
First up, exfoliating encourages cellular turnover. Yeah, yeah, what the heck does that mean? Amiright? Basically, our cells die and are replaced all the time. This ‌keeps us looking radiant and healthy! When dead skin cells sit on our skin and our turnover time slows down, our skin can look dull and uneven.
Exfoliation keeps those cells young and fresh, which will reduce dark spots, even your skin tone, and leave you glowing. If dull or blotchy skin is a problem you have, grab a retinoid cleanser and start your new skincare routine! I really love this OLAY Retinol24 + Peptide Night Face Moisturizer for anyone getting started with this rejuvenating self care practice. Try it out and let me know what you think! 🙂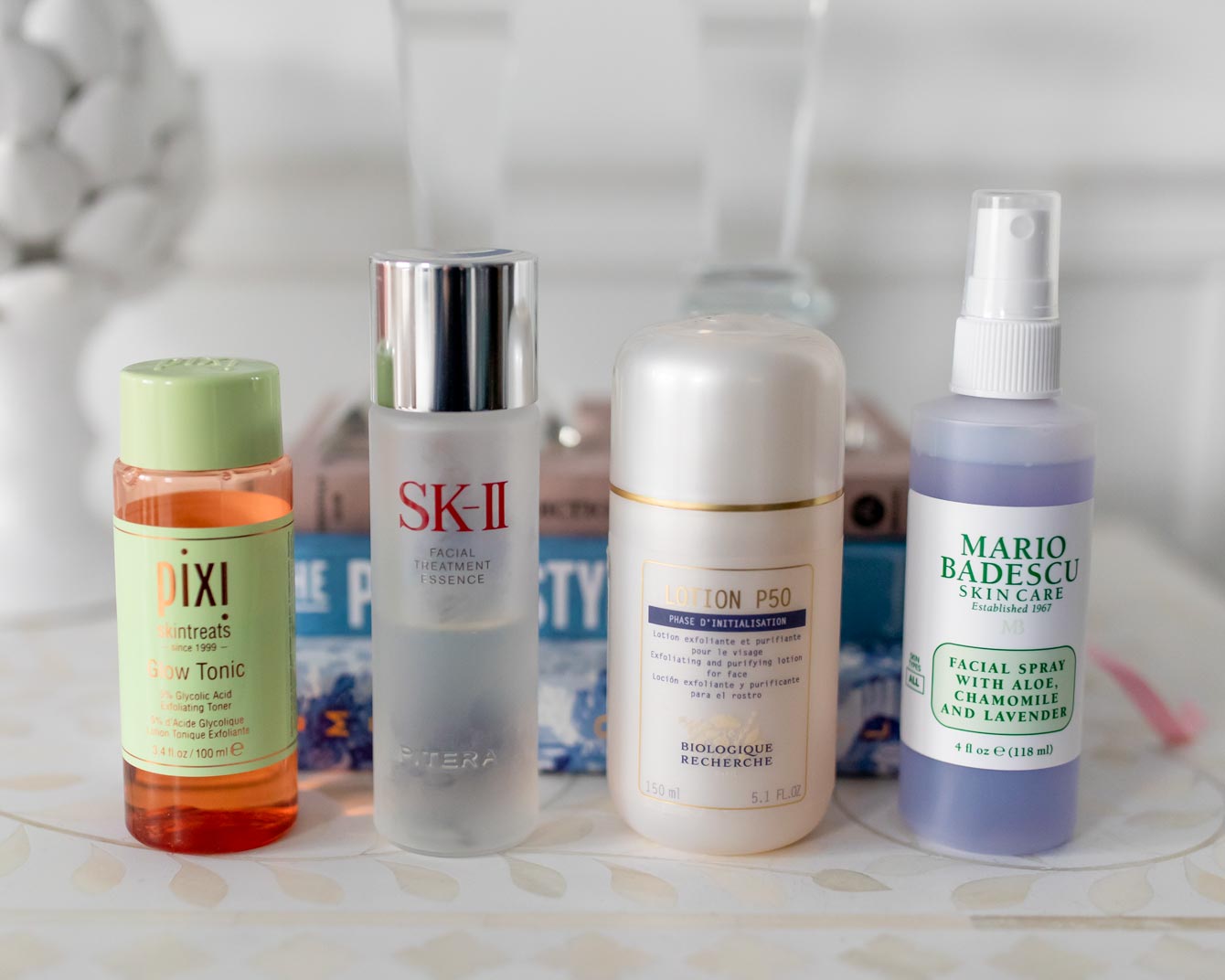 Improves circulation.
Wrinkles . . . dreaded wrinkles . . . No one wants them, but here they are. Well, did you know exfoliating has natural anti-aging benefits? Because it does! As you massage the face with your exfoliating products, you increase the blood flow to your face.
This gives you a naturally rosy color and produces more collagen. Collagen, as you probably know, firms up your skin to reduce the appearance of wrinkles and lines. How cool is that? I love Charlotte Tilbury's Multi-Miracle Glow Cleansing Balm as the chemical exfoliant for bettering circulation.
I also swear by this copper body brush tool by HigherDose. It's worth every single penny. Prior to showering, I dry brush prior to showering. Beyond waking up the body, it helps accelerate lymphatic drainage and exfoliate skin. It's even said to help reduce cellulite, drain toxins, inflammation, and even fat. I legit can't say enough good things about it.
After showering, I apply this PHENOMENAL Undaria Algae Body Oil. I purchased the smaller size of the oil at first to test it out. Big mistake, huge. In fact, I went to the website to order both the larger size and travel version to bring with me on the road. The body oil is SO good. First, the seaweed-infused body oil instantly improves skin elasticity and moisture. Moreover, it feels like you went to a spa after using it. Big fan.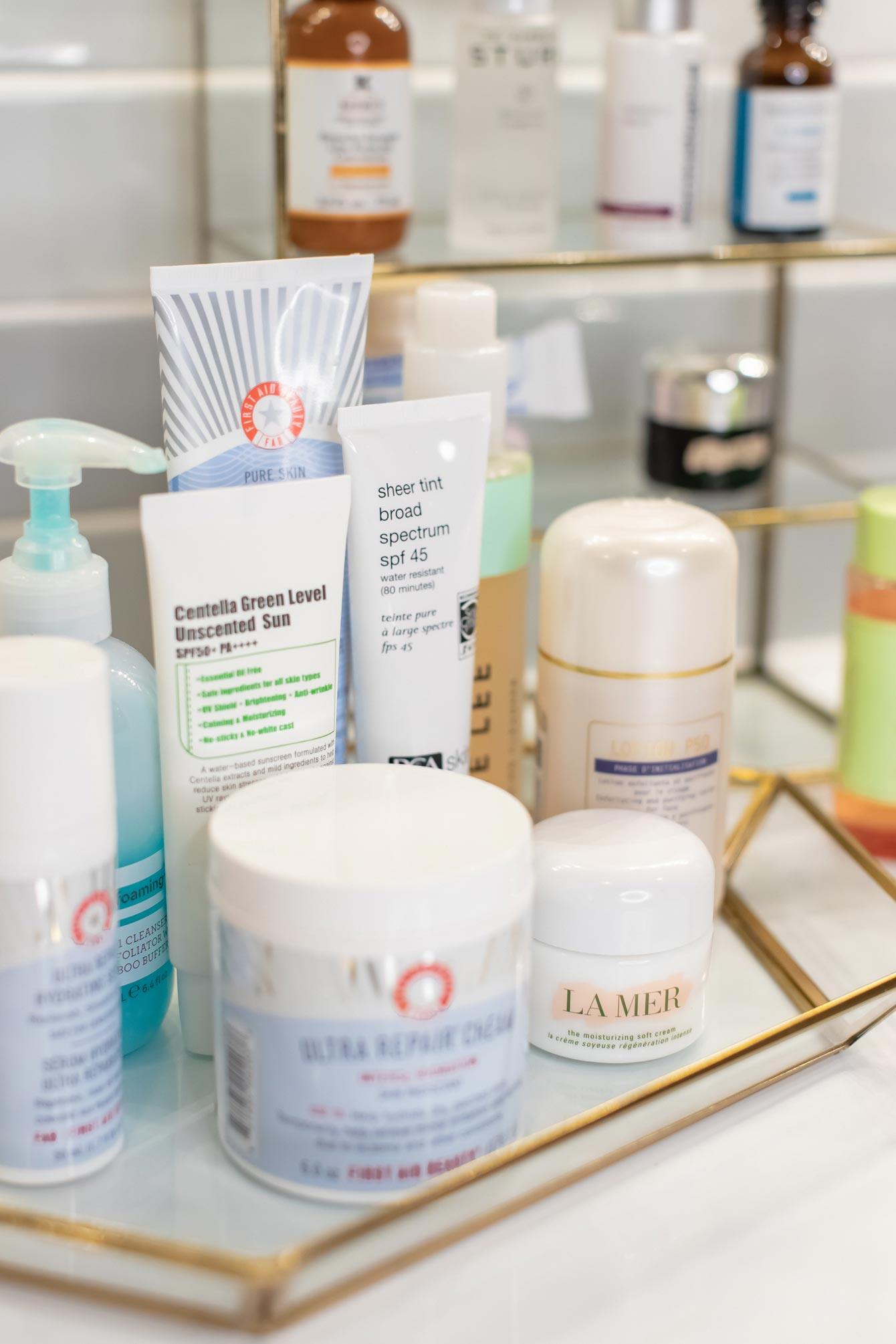 Evens tone and texture.
That layer of dead skin cells on the top of your skin can make your skin look uneven in color and texture. Maybe you have some dry patches or areas of discoloration that are driving you totally crazy? Well, it's time to exfoliate.
As those cells break down and flake off, you'll see your skin tone and texture improve immediately after exfoliation. It's really amazing and SO easy. Anyway, I recommend Pure Skin Face Cleanser and a mechanical exfoliator like this mit if you're looking to scrub away the rough patches hiding your glowing goddess-like skin!
Cleans pores for acne prevention.
If you have acne prone skin, girl, I feel you. Acne is one of the most frustrating parts of adulthood, because everyone convinces you it goes away. Welp, it doesn't. As an adult, I still need to combat acne and prevent breakouts with a solid skincare routine. Exfoliating is one of the ways I keep my face free from pimples or blackheads (eeks!).
Both chemical exfoliators with salicylic acid and mechanical exfoliators work to gently unclog pores. They remove dirt and natural oils that get stuck on your skin and harbor bacteria that causes acne. Your skin will be free of gunk, and therefore free of acne. And, I think hands-down, the best cleanser for acne is Paula's Choice Liquid Exfoliant. If you're looking for something without salicylic acid, you can also go with this Dermalogica Special Cleansing Gel that's a gentle exfoliant.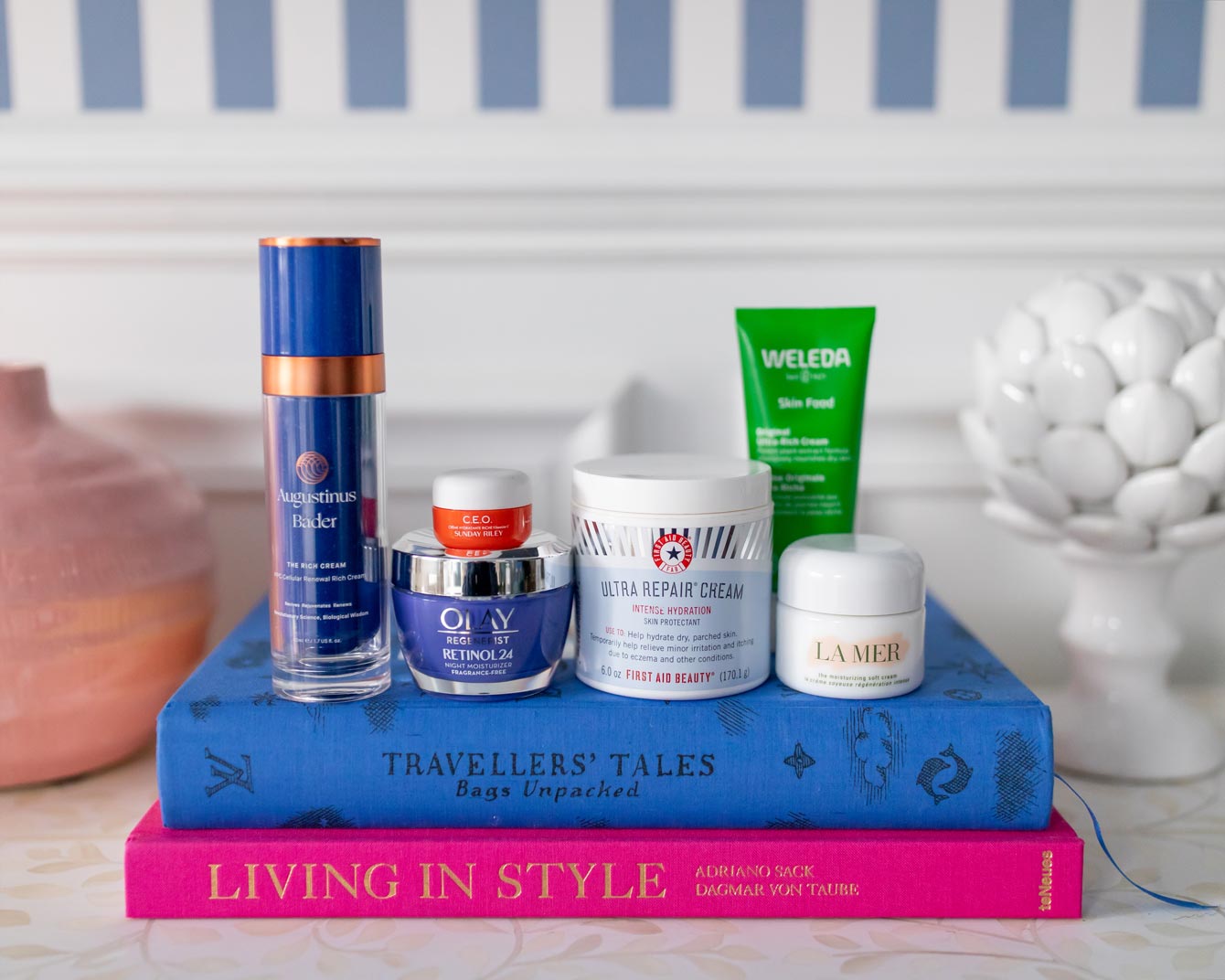 Preps the skin for other skincare products.
Finally, exfoliating your skin helps prep your skin for other skincare products. That patchy layer of dead skin cells is like a barrier against moisturizers and serums—not to mention makeup! Putting anything on those islands of dry skin leaves your make-up application uneven and prevents your other skincare products from working at all.
Luckily, after you exfoliate and moisturize, your skin will be totally prepped for whatever you want to apply. For this exfoliation process, I recommend both the Skinfix Oil Hydrating Cleanser (so good!) and the Ceramic Slip Cleanser. Both formulas are super gentle if you decide to exfoliate a little more often. In fact, I love the Skinfix Cleanser so much that we bought a second set just for the lake home.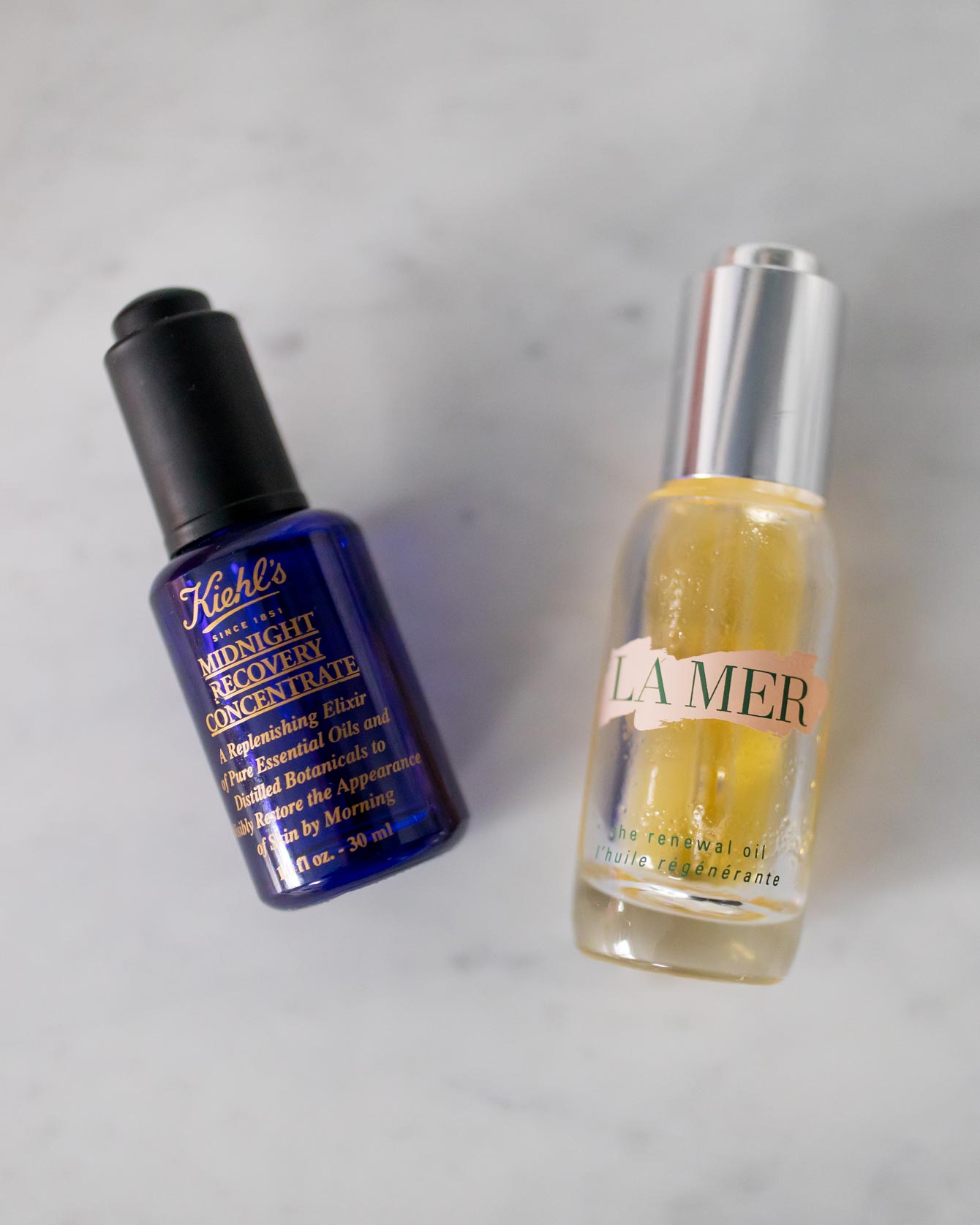 Lastly, the cleansers are developed to lift away dirt and oil without leaving your skin raw and sore. It's perfect for any regular exfoliating routine.
Regular exfoliation will make your skin glow while preventing acne, wiping away wrinkles, evening your skin tone, and creating the perfect canvas for product application!
Alright, friends, that's my two-cents on exfoliating! 🙂 I hope you enjoyed it and are ready to add this vital skincare process into your weekly routine. In the comments, let me know what your top goals are when exfoliating and what products you'll try.
If you have any questions, definitely don't hesitate to reach out to me. I want your skin to glow like it does on those TikTok filters. Remember, gently exfoliate just a few times a week for big skincare results.