Earlier this week, we said "Bon Voyage" to our good friend Kit as she departed on a 101-day journey around the world. After planning with some friends, we threw her a surprise party at her house. It was a joy to see so many wonderful women – Jocelyn, Maya, Lauren, Jess, Katie, Jen, Megan, Ashlee, and beyond!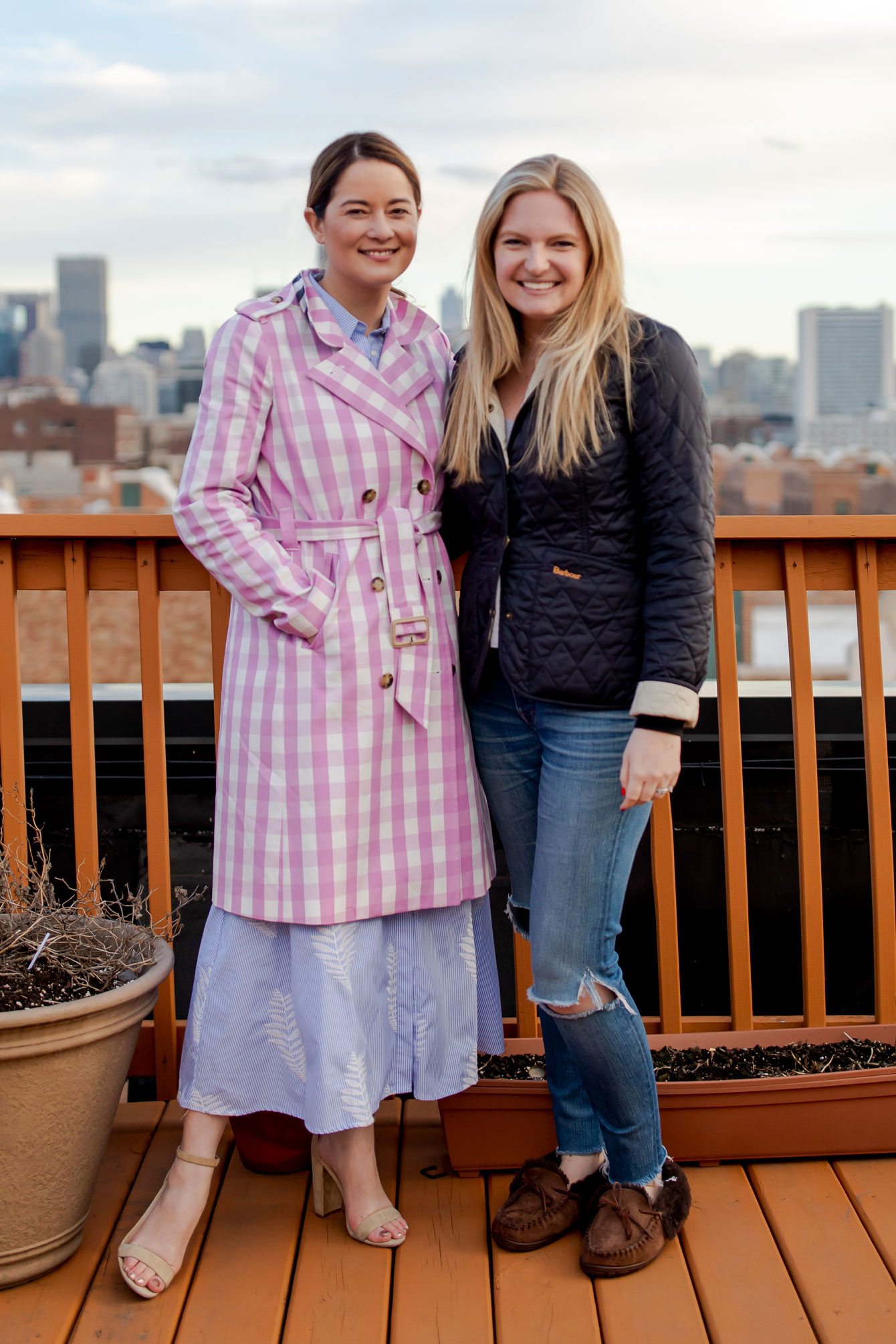 A huge thank you to Portillo's for providing the food for the event. Their chocolate cake, salads, Italian beef sandwiches, and pasta were the perfect options for catering in! As most of you know, I'm not a superb cook, so their catering made the party SO easy and effortless. I couldn't have done it without them! Also, Kit's husband Charles was instrumental in pulling off the surprise. While all of us snuck up to the rooftop of her building to get decor and food ready, Charles played coy and convinced her that they should enjoy a sunset nightcap. Her reaction to seeing all of us up there was PRICELESS!
Also, major props and thanks to Binny's for providing white wine, red wine, and whiskey for the experience. Their Clark & Sheffield wine was delicious (and we seriously went through all of the bottles). A huge thanks to Jess from 26 and Not Counting for making the connection!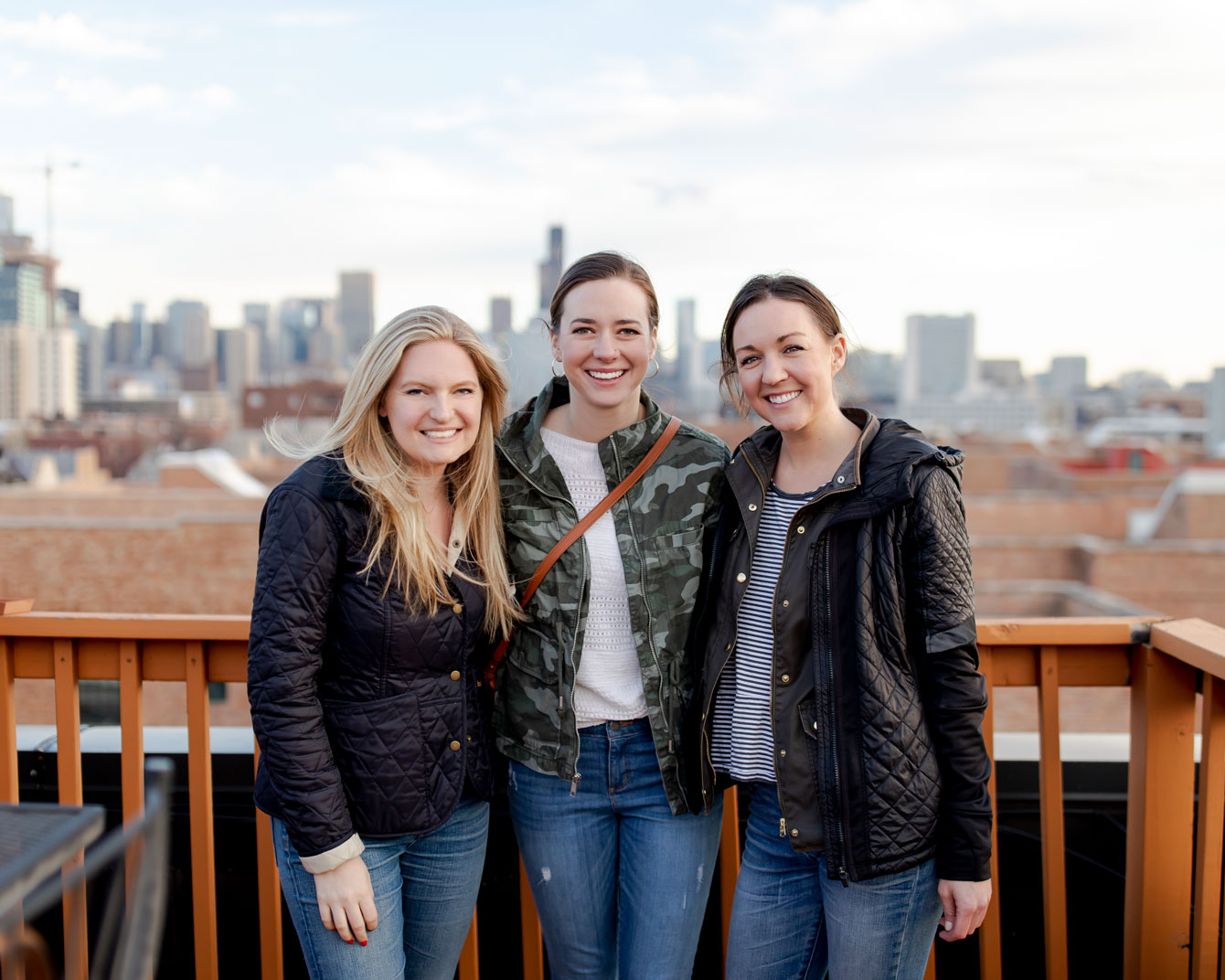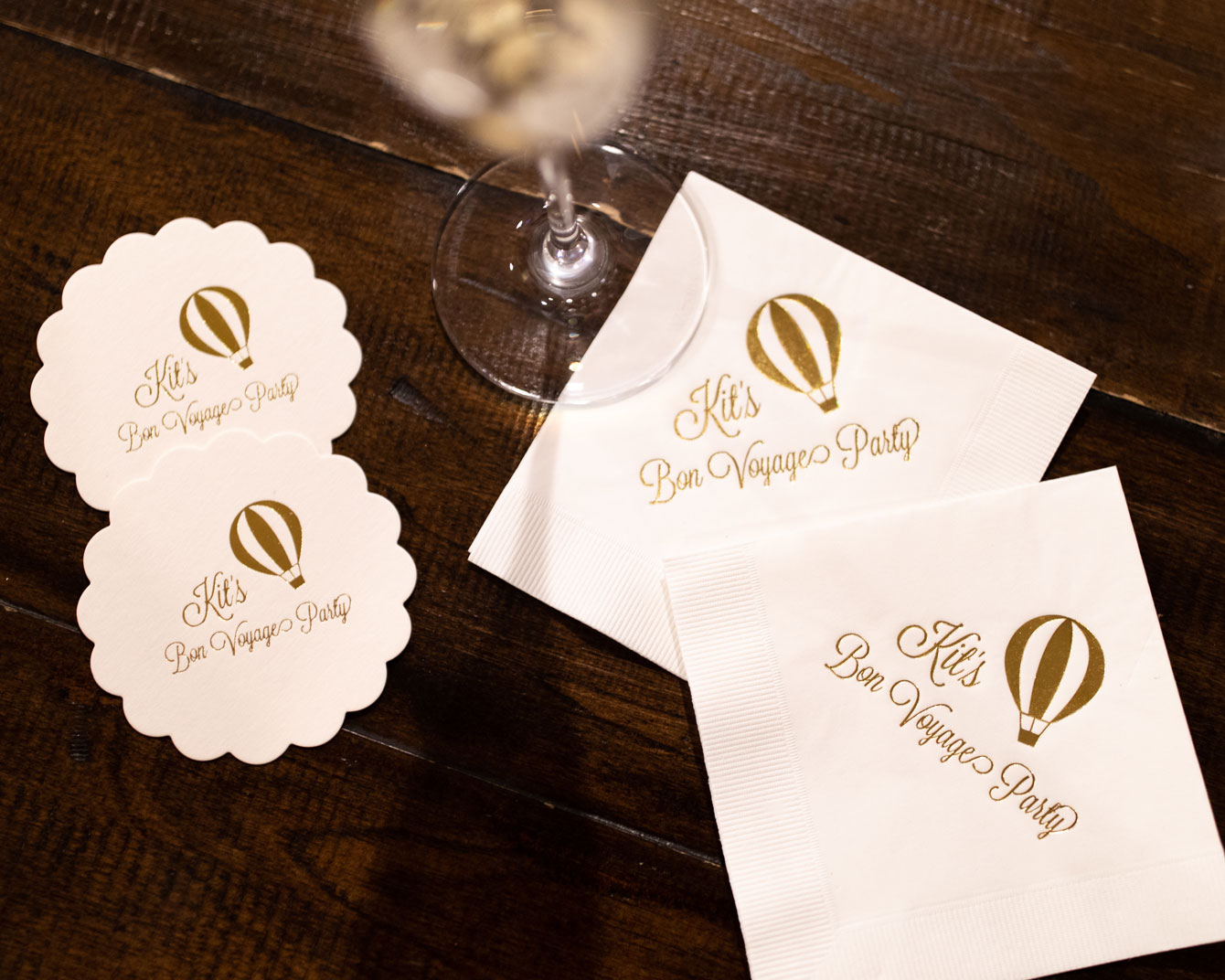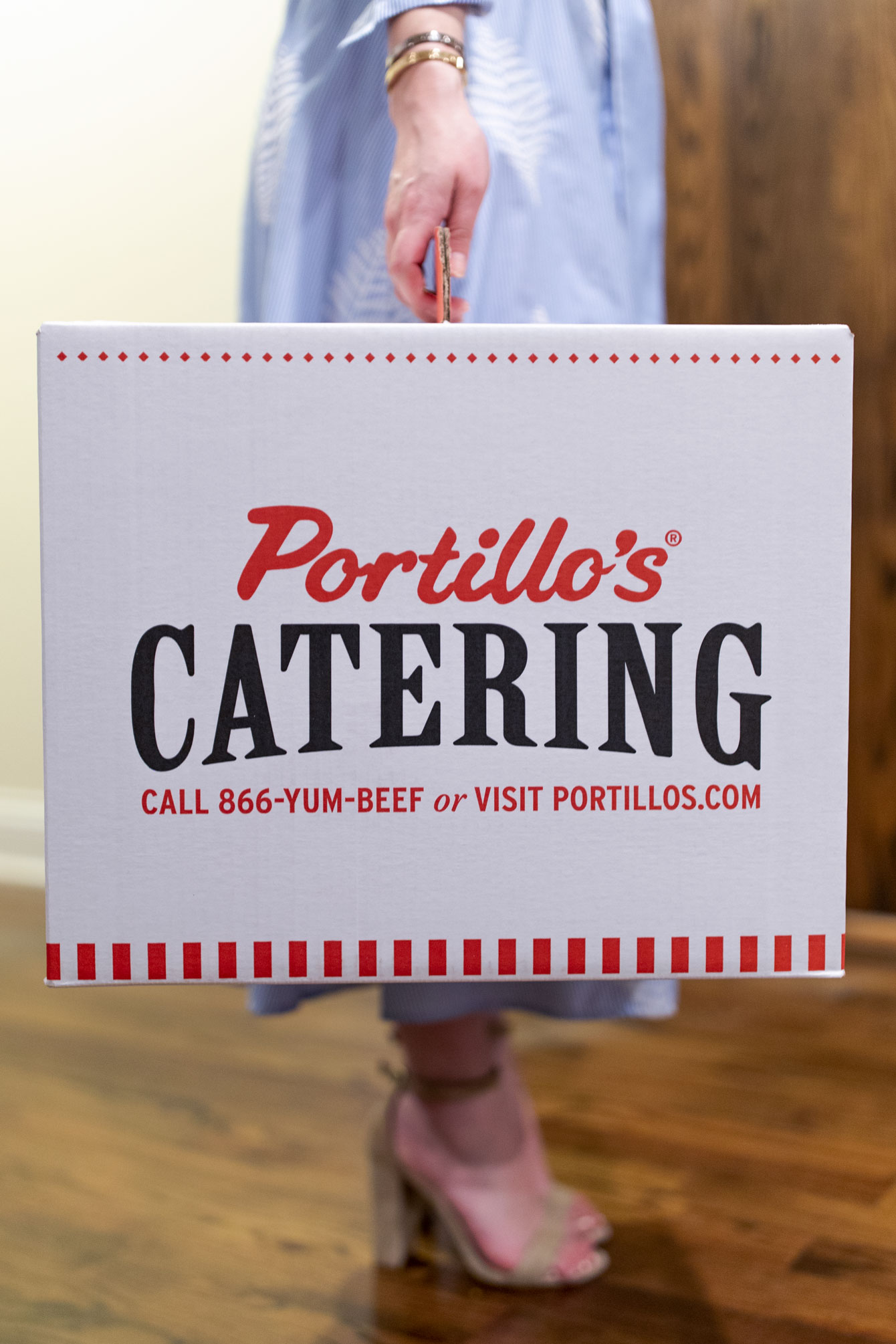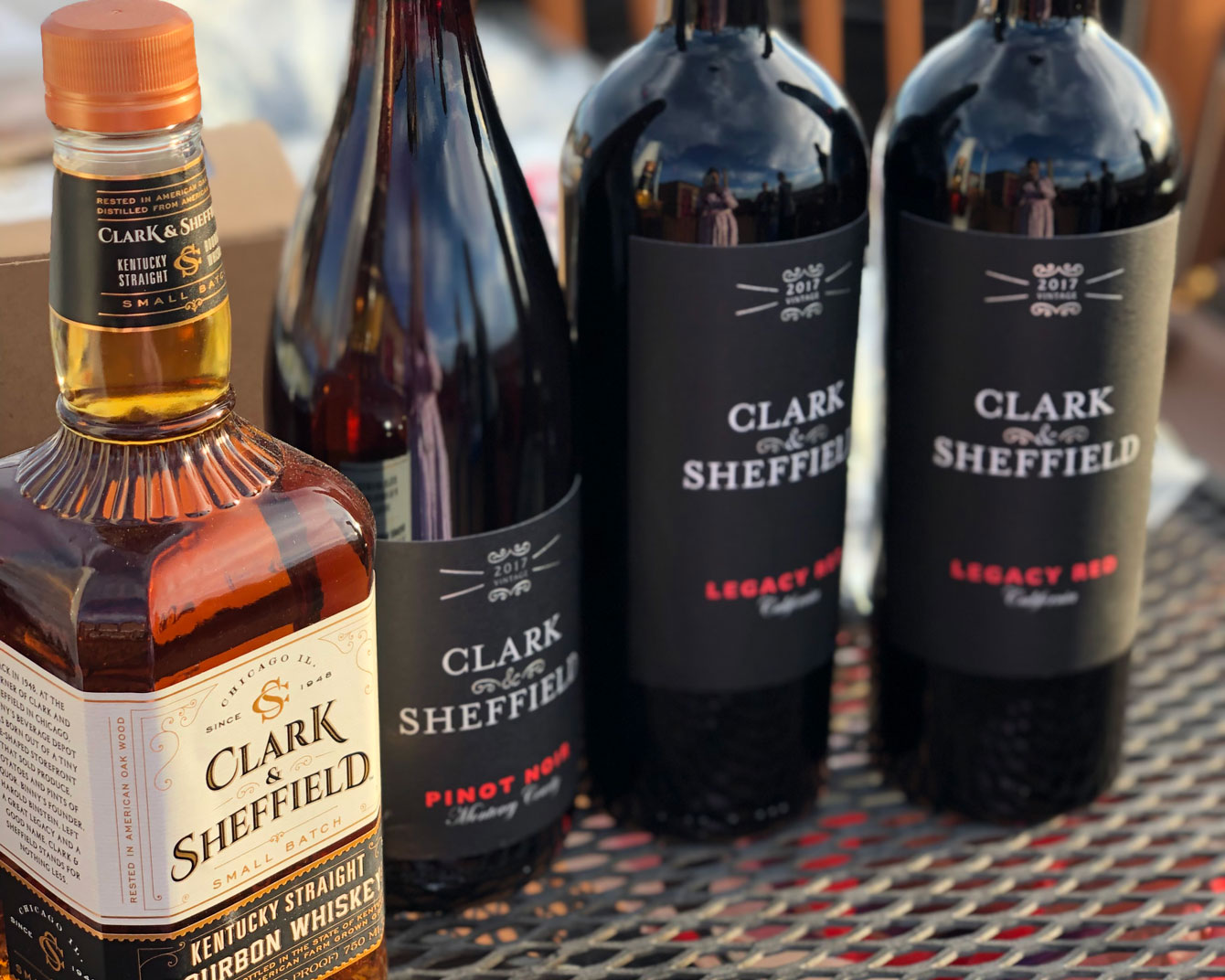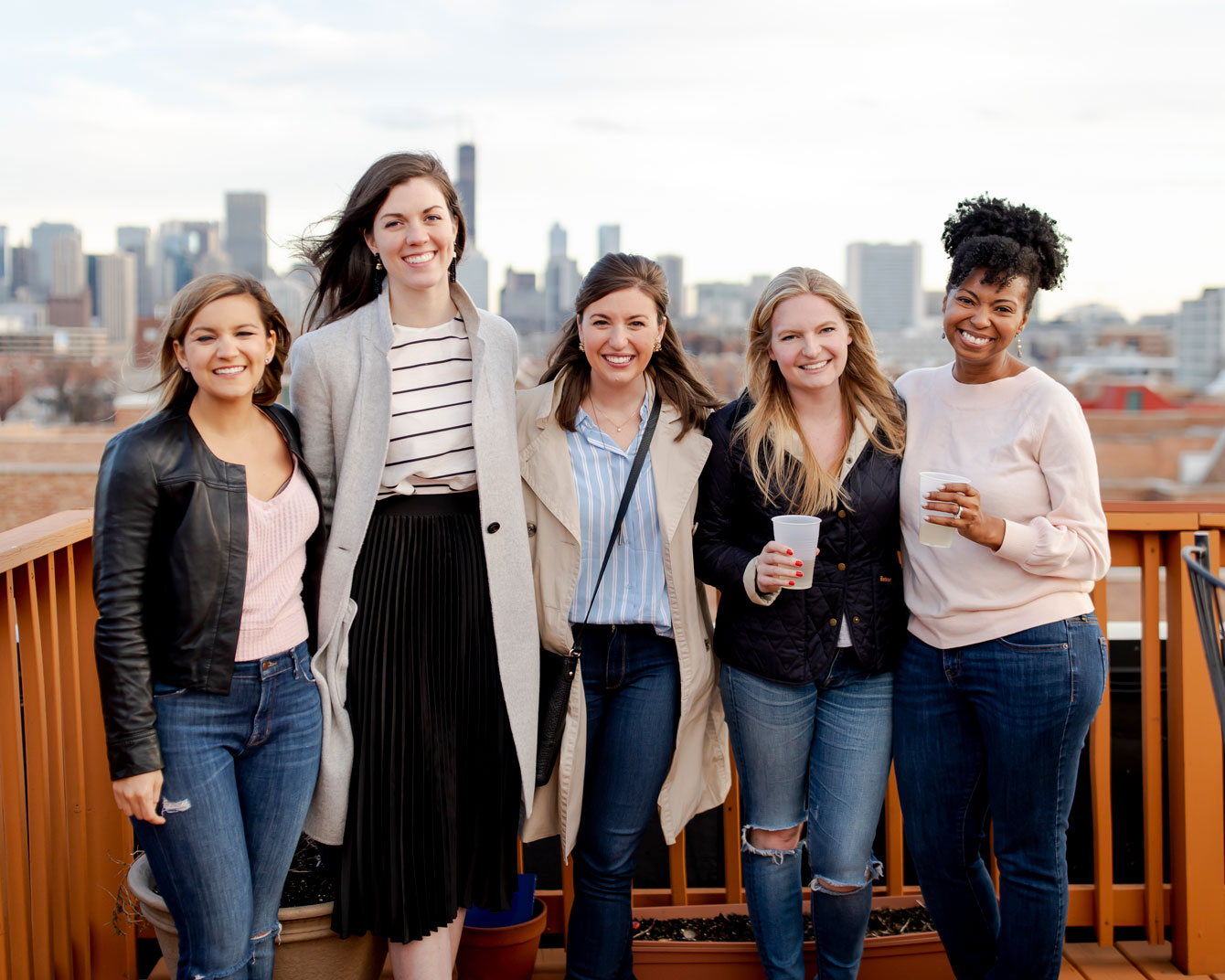 Lastly, my heartfelt thanks to my go-to destination for personalized party accessories – ForYourParty. I have been, and always will be, their #1 fan. They customize everything – think cocktail napkins, coasters, party bags, gift bags, stir sticks, and beyond.
We are going to miss Kit very much, but hoping to join her on one of the legs of the journey! More to come!
In My Shopping Cart
The perfect polka dot dress.
These red + pink mules are darling, and they're on sale!
Palm print dress for the win! This style makes me want to go on vacation!
Um, these lilac statement earrings are giving me life.
Pamela Munson makes the most darling bags, and this one is no exception.
I am seriously obsessed with this evening look! Jumpsuit + skirt? Done and done!
Pretty sure they had Astrid from Crazy Rich Asians in mind when they designed this dress.
Love the Cartier vibes of this gold ring (plus, it's under $50)!
Some of My Favorite Links From Around the Web
Two of my fave fashionable ladies on one podcast? Love hearing more from Krystal and Mary!
Speaking of podcasts, Grace's post about "how to start a podcast" is BRILLIANT. Bookmark this blog stat!
Two words – cherry blossoms! Allie's D.C. photos are breathtaking!
The Everymom x Cheerily collection for Mother's Day is adorable. Well done!
One of my friends just announced her pregnancy, and I shared Kelly's self-care tips for pregnancy with her immediately!
Hayet always rocks the best looks! Loving this post about Anthropologie's new plus size line!
Elle's Edit this week on Dana's blog resonates with me SO. MUCH. I always say, "I'd rather have an inner circle of friends than a million acquaintances."
Also loving this relationship advice from Olivia on long-distance relationships.
Monica twinning with her daughter is everything! These photos make me smile!
What to buy at Trader Joe's (great list, Julia)!
Blair is giving me 1970's vibes with these hues, and I'm here for it!
On the hunt for wedding shoes? Mackenzie has you covered!
The Grey Gardens post is worth a look! Brilliant as ever, Krystal!
100 songs for summer. Love this post, Jess!
Recently on Style Charade
Our big announcement! Still in shock that we're moving!
The Shopbop End of Spring Sale picks!
Searching for an Easter dress? This floral frock is just what the doctor ordered.
The five best lessons from last weekend's rewardStyle conference.
Follow Style Charade on Bloglovin'!