In the past, I've shared my winter skincare routine for daytime and also my nighttime regimen that's been on repeat. Today is all about the must-have items I've been reaching for every day for skincare, makeup and hair. These items are all a part of the Sephora Spring Savings Event 2020. Keep in mind, this sale only takes place twice a year.

WHAT IS THE SEPHORA SPRING SAVINGS EVENT 2020?
The event is for the Sephora Beauty Insider community who gets anywhere from 10-20% off depending on your level of loyalty (Insider, VIB and Rouge). Rouge members get 20% between April 17-May 1st. VIB members get 15% off between April 21-29, and Insider members get 10% off from April 23-27. Sign up for the Beauty Insider community here.
WHAT SHOULD YOU BUY?
Within my IGTV video, I curated my picks down to my very favorite items. I really wanted to keep it to only products I'm OBSESSED with – those holy grail, OMG items that I can't get enough of. Two products I talk A LOT about it in the video are my go-to primers. Both of these items are fantastic (and they smell DIVINE).

TATCHA SILK CANVAS PRIMER // BOBBI BROWN VITAMIN ENRICHED FACE BASE
Below, I've also highlighted some of the additional picks that are within the video. You can scroll down to see the other pieces that I chat about, as well. You really can't go wrong with any of these items. I look forward to using these every single day!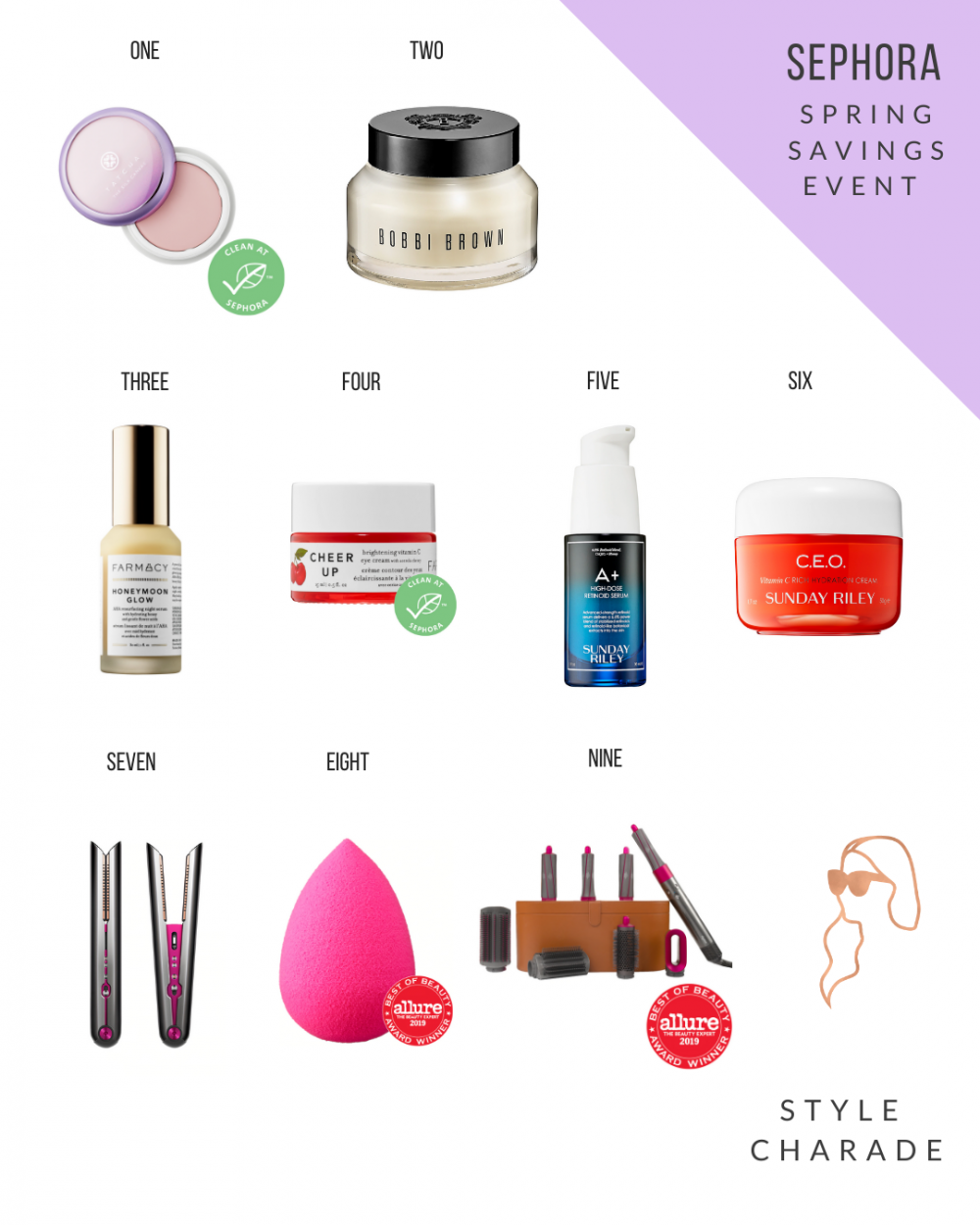 ONE // TWO // THREE // FOUR // FIVE
SEPHORA SPRING SAVINGS EVENT 2020
Be sure to checkout my IGTV video where I share more details on what to buy at the Sephora Spring Savings Event 2020 HERE. Let me know what you're buying!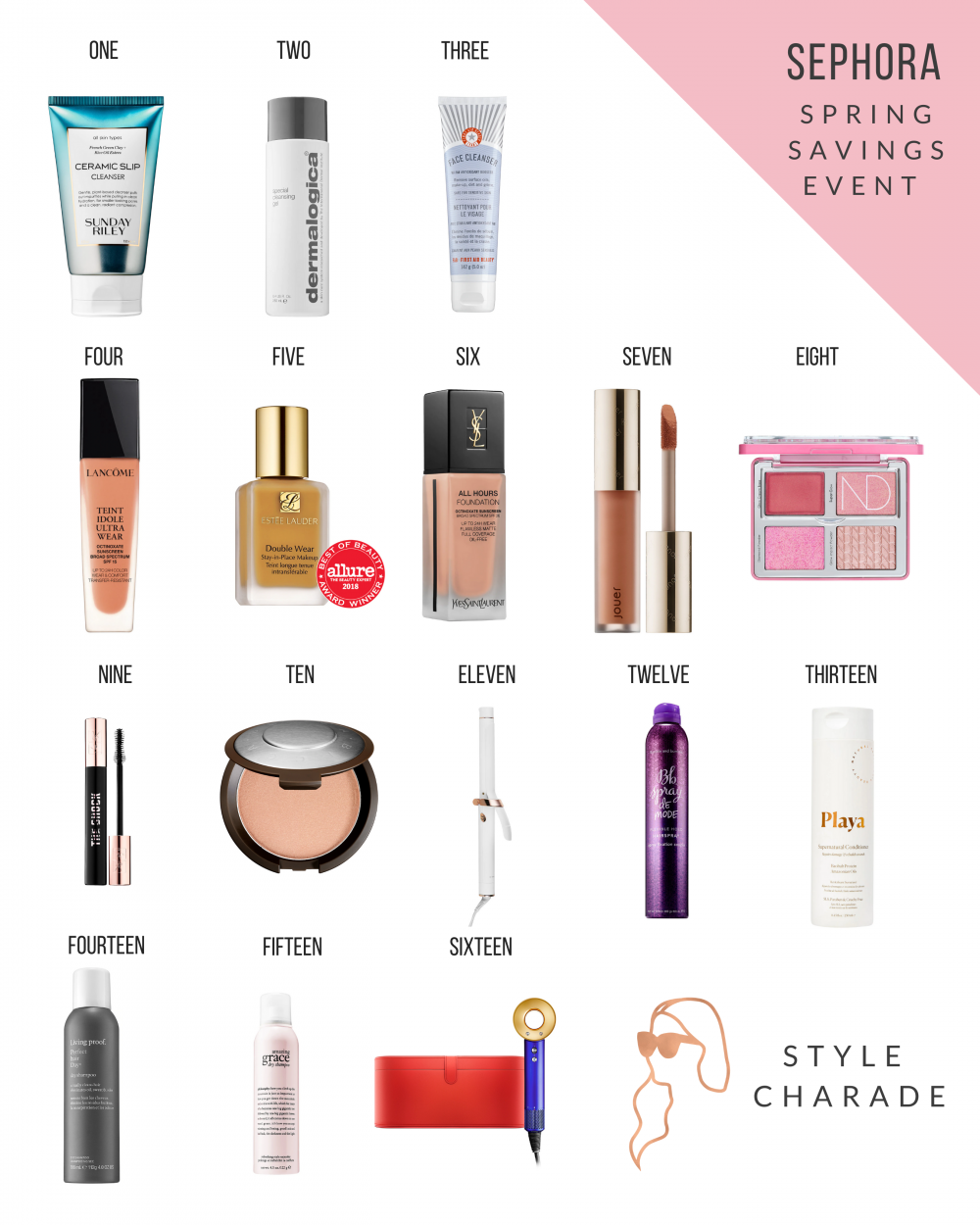 ONE // TWO // THREE // FOUR // FIVE
SIX // SEVEN // EIGHT // NINE // TEN
ELEVEN // TWELVE // THIRTEEN // FOURTEEN // FIFTEEN // SIXTEEN