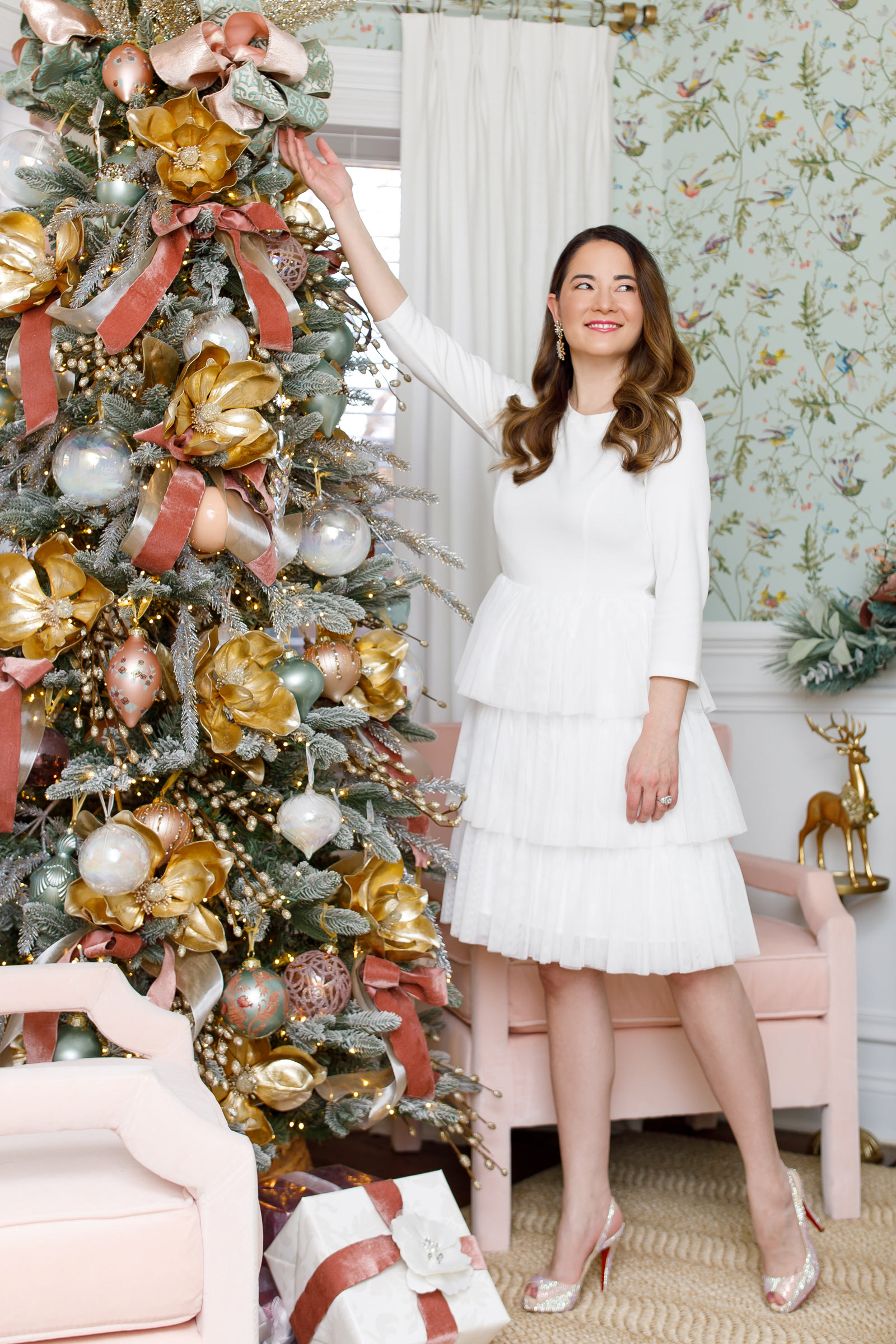 Hi, friends! After countless months of planning, I'm delighted to share the very first preview of my Sail to Sable x Style Charade Holiday Collection 2020! Furthermore, this is my second capsule collection with the Connecticut-based brand, and I'll be forever grateful to their team for their dedication to the process. Once again, it has been an absolute dream come true to work with Sail to Sable! Today, I'm thrilled to feature the Sue Tulle Dress!
When Will the Collection Launch?
Save the date for Thursday, November 19th at 12 PM EST for the Sail to Sable x Style Charade Collection launch exclusively on SailtoSable.com. Set your clocks and bookmark this post for future access!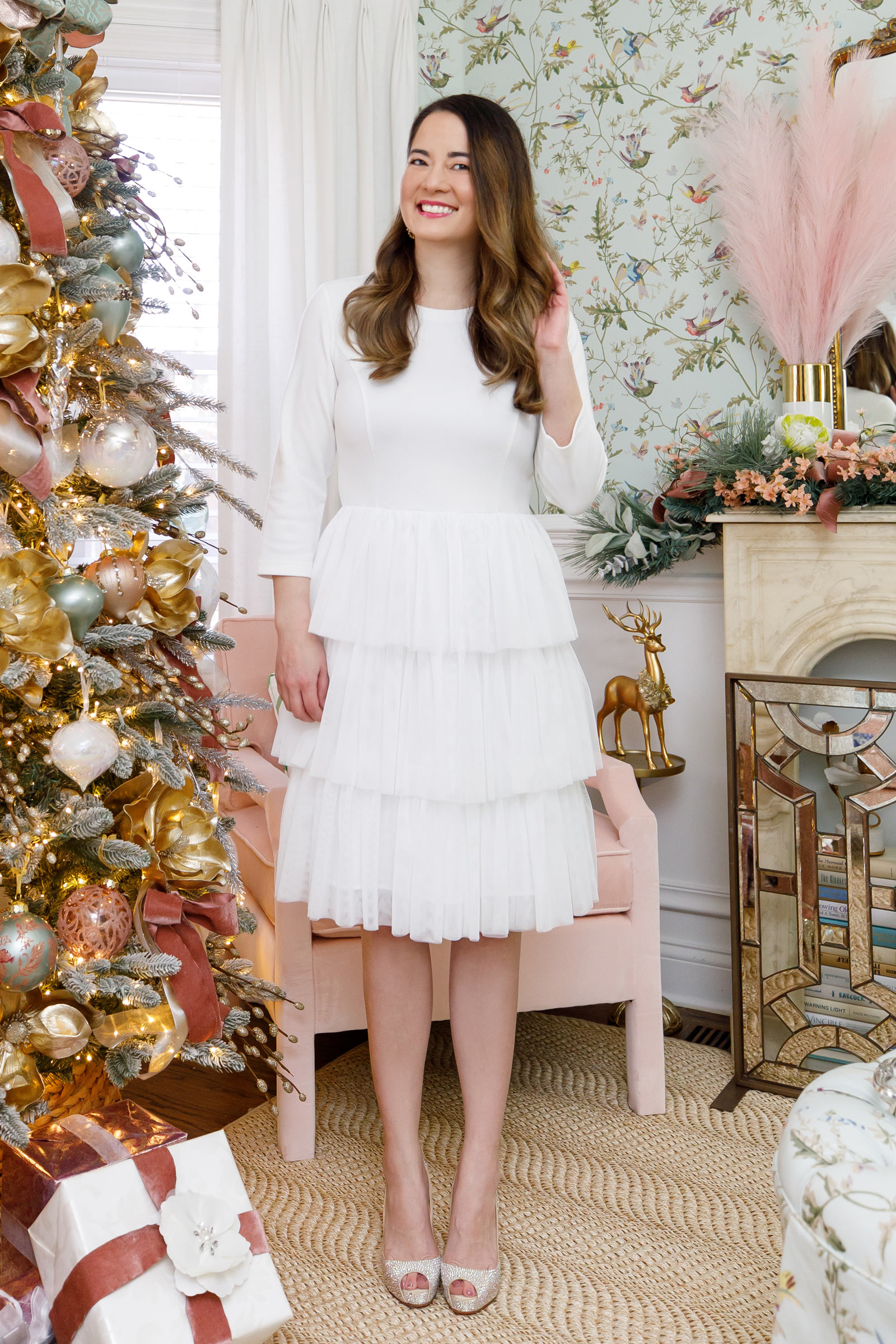 What Sizes Will Be Available?
Once again, the Sail to Sable x Style Charade Holiday 2020 Collection will be available in sizes XXS – 3X!
How Much Will the Styles Cost?
As always, one of the reasons why I chose to partner with Sail to Sable is their commitment to a quality and safe production and manufacturing process. They don't cut corners, and they work with factories with clear guidelines and a longstanding history of ethical work conditions.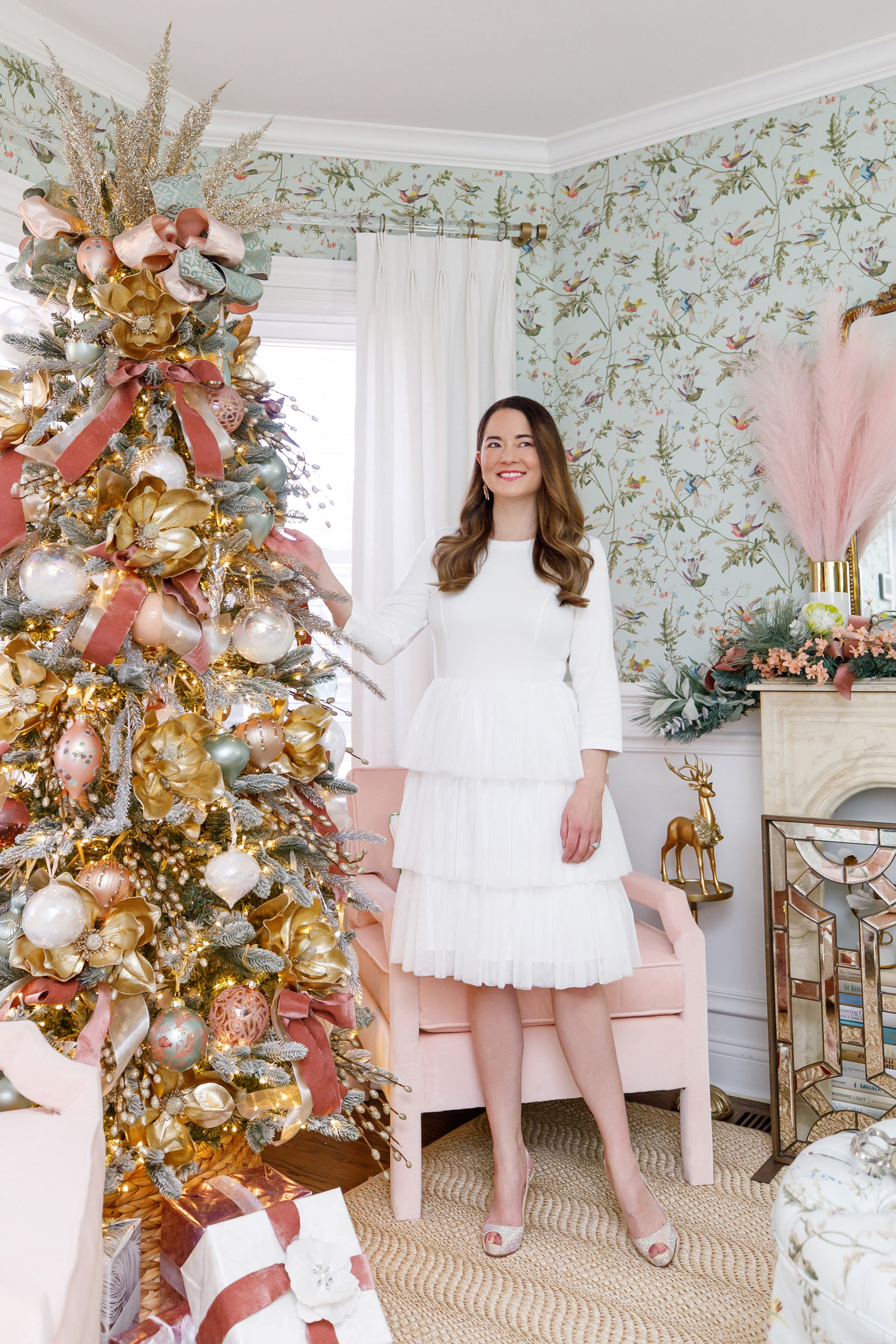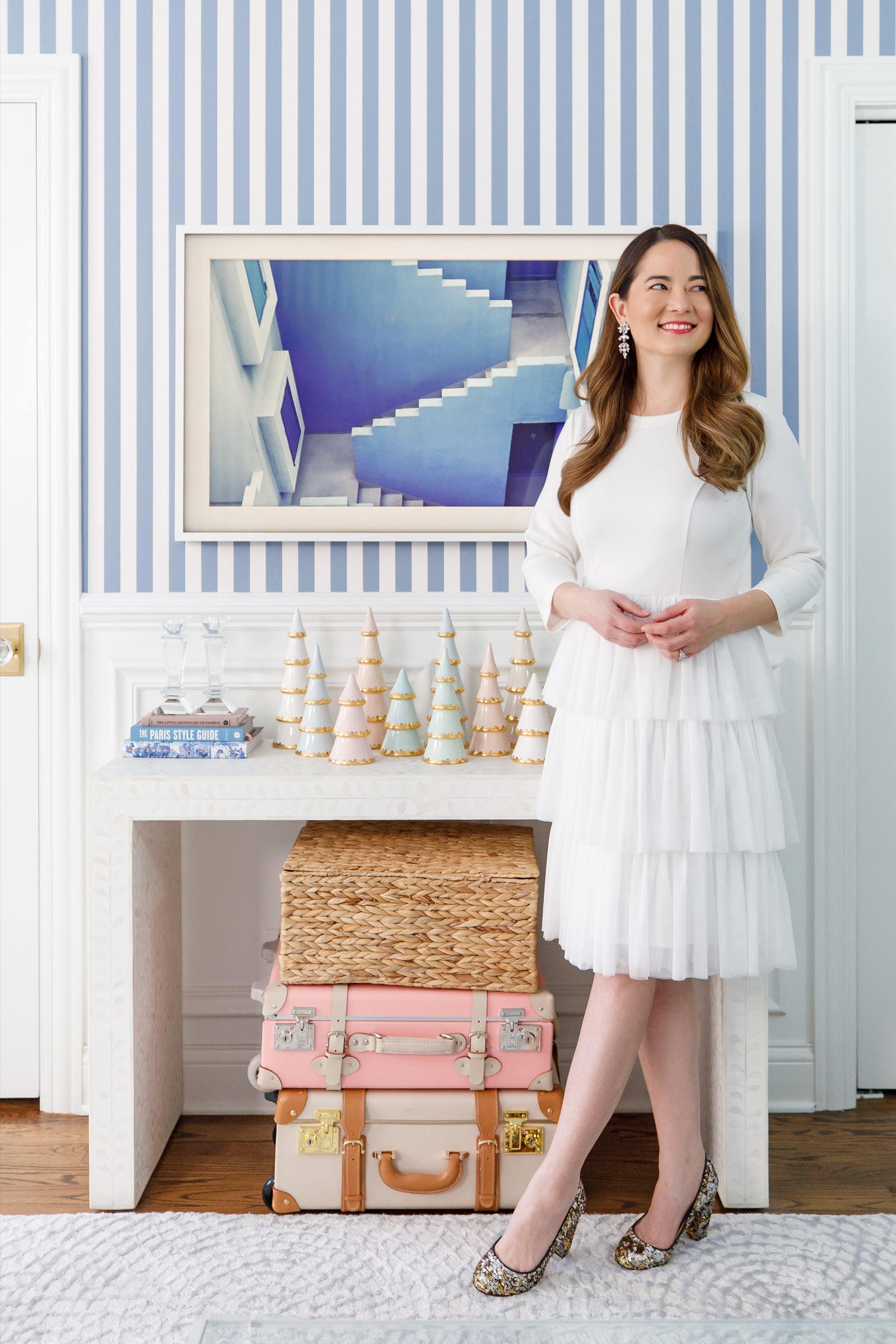 Therefore, this collection's prices reflect this decision and process. The collection pieces retail between $148-$248!
How Many Styles Are in the Line?
We have three sweaters, three dresses, and a partridge in a pear tree! 🙂 Just kidding on the partridge. Well, I think. In all seriousness, I am SOOOO excited to unveil the styles. In fact, two of the bestselling styles in new fabrication (more info in the coming days!).
The Road to a Holiday Collection
For those who unfamiliar, my first Sail to Sable x Style Charade collection launched this past Summer 2020. The capsule included six perfectly curated dresses, including a trapeze, maxi, midi, and beyond.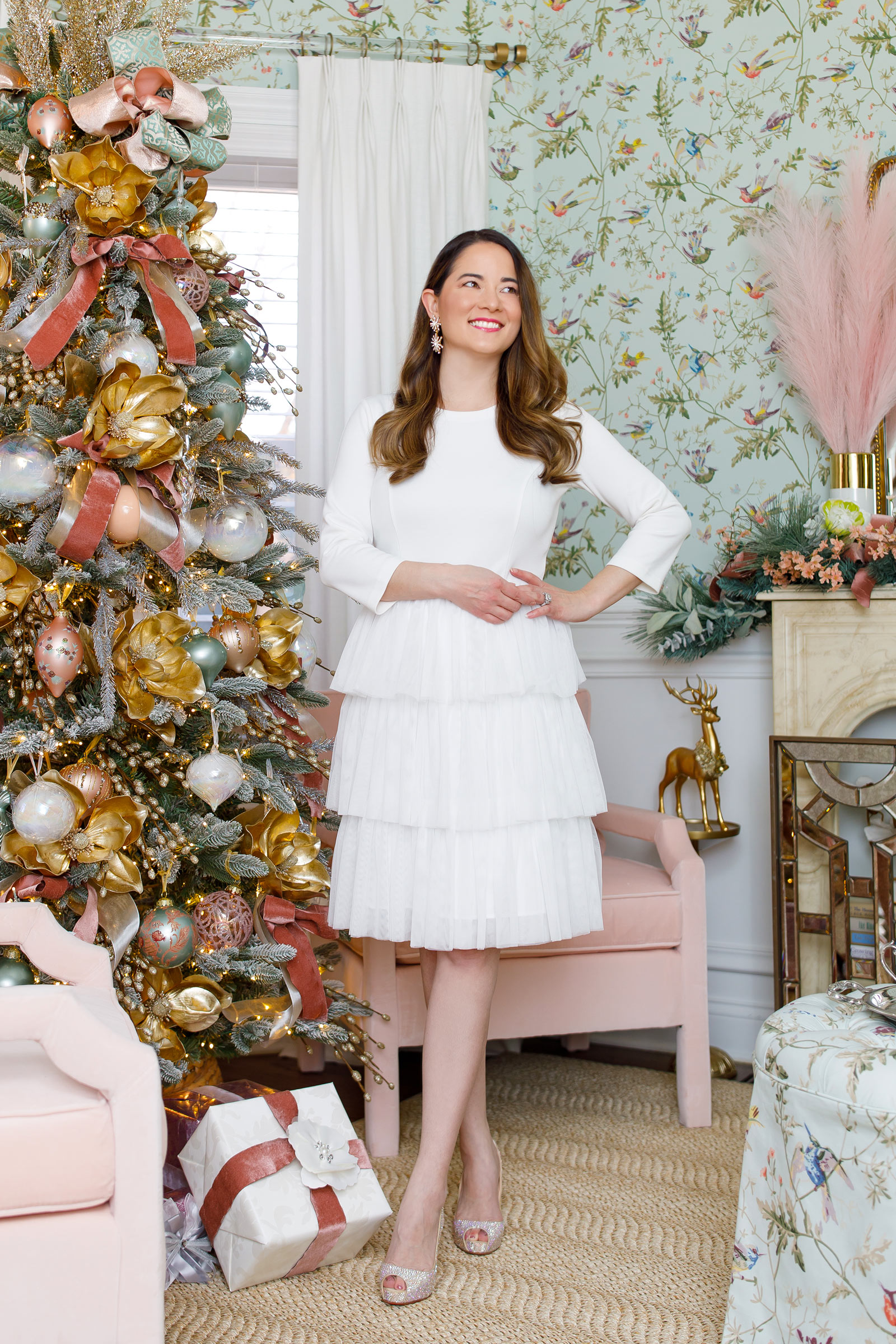 The Sail to Sable team and I have been working closely to craft thoughtful, interesting, useful, and frankly COMFORTABLE styles that you'll love having in your closet forever. Every single design element has been painstakingly thought through – from fits to fabrics, Pantone colors to sleeve lengths, and everything in between.
Half-way through our design process, we pivoted to design brand new styles to reflect the way we're currently living. After all, the pandemic has greatly impacted each and every one of our lives. The Sail to Sable x Style Charade Holiday Collection is meant to bring you beautiful styles that you can lounge in around home, walking around town, and small/intimate gatherings with loved ones.
Style Charade Sue Tulle Dress
Meet the Sue Tulle Dress, named for a very important person in our lives (and my Maid of Honor)! The Sue tulle tiers add the ultimate touch of femininity. I specifically designed this in this crisp, chic winter white hue. For as long as I can remember, ivory in winter is one of my favorite colors. Even in college, I'd wear ivory pants and winter coats in snow. For me, ivory feels fresh, refreshing, and just outright glam.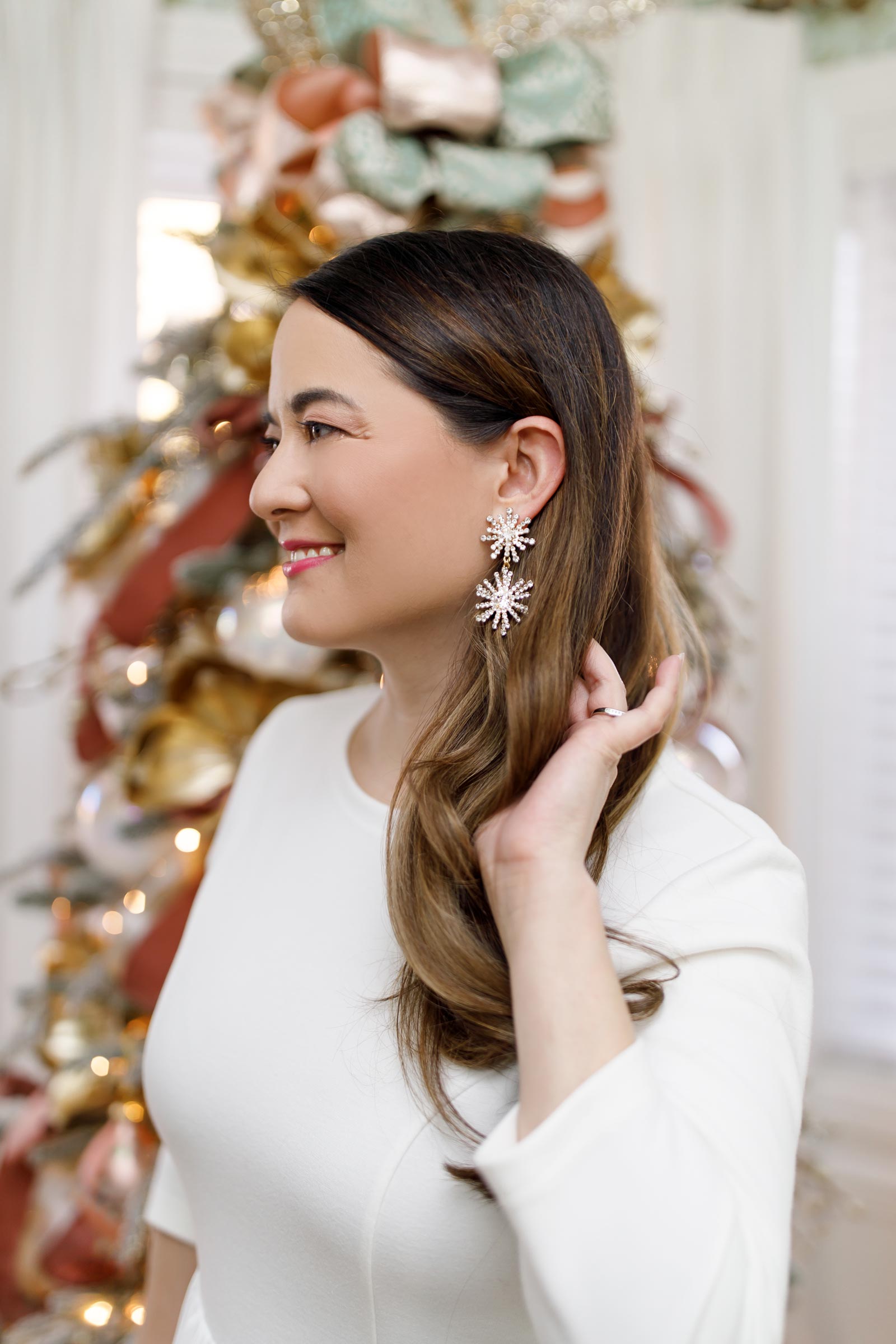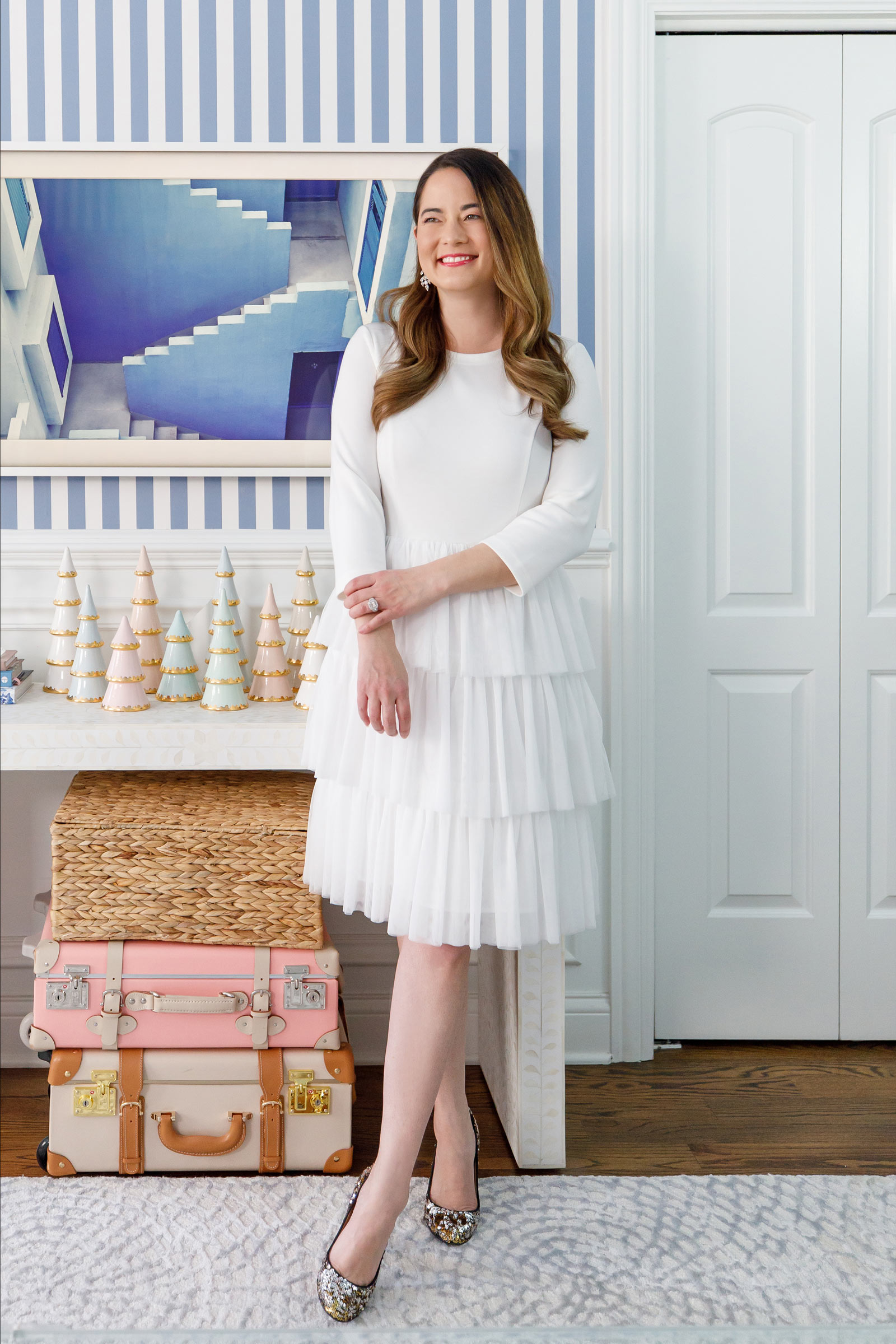 Remember Jennifer Lopez's perfect winter white outfit in Maid in Manhattan? Think of those vibes with this dress!
This dress is flawless. Furthermore, we truly thought through every design details to make sure it felt modern, sleek, and sophisticated. This is for a woman who knows what she wants and how she's taking on the world!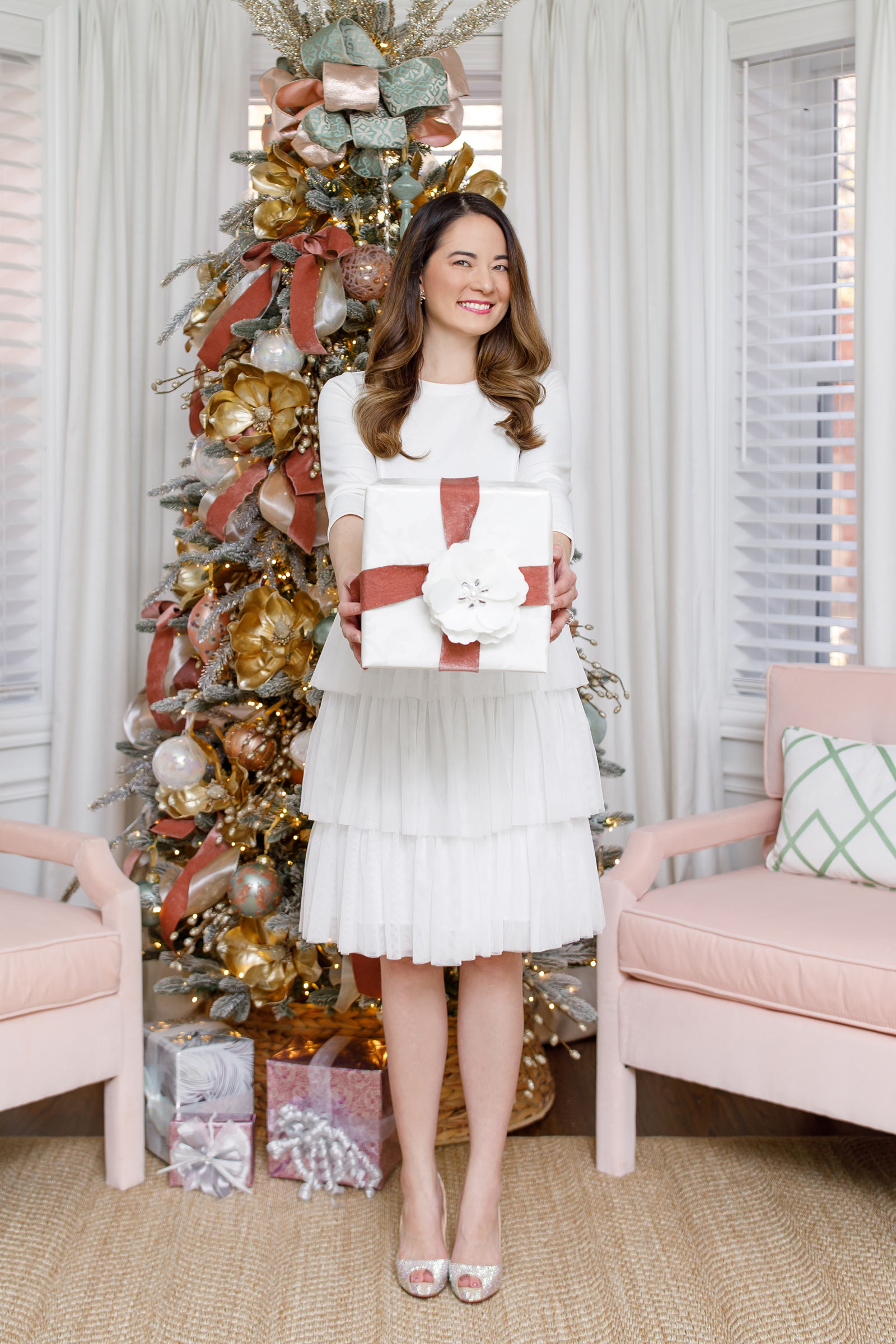 In Closing
In the coming days, I'll be doing even more reveals of the styles that are a part of the collection! Stay tuned, and I hope you're as excited as I am!