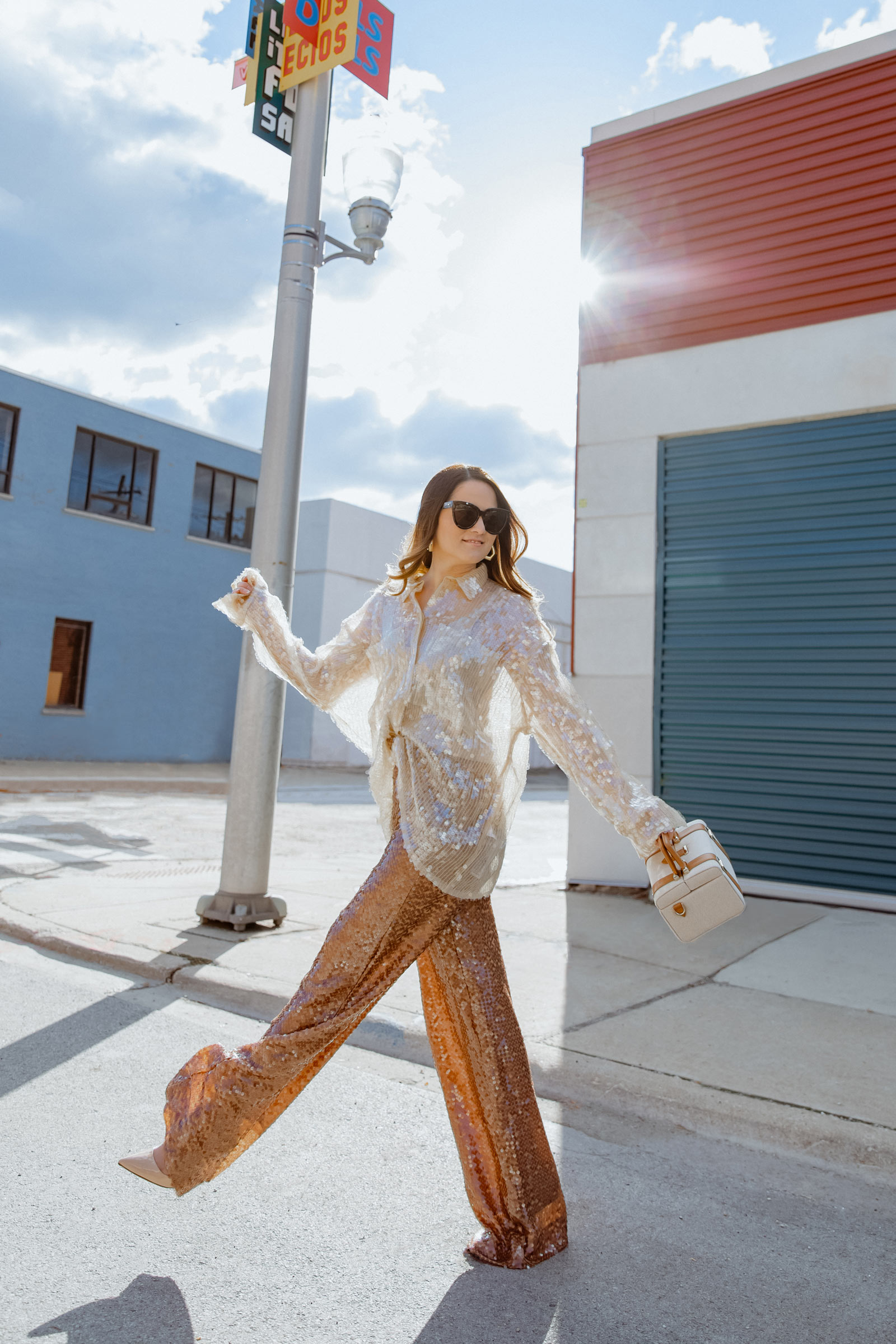 Top and Sequin Pants: Zara {similar in scroll below} | Bag: Paravel Valise Bag {last worn here} | Shoes: Manolo Blahnik BB Pumps | Jewelry: Kendra Scott Kaia Earrings {c/o} | Eyewear: Le Specs {c/o}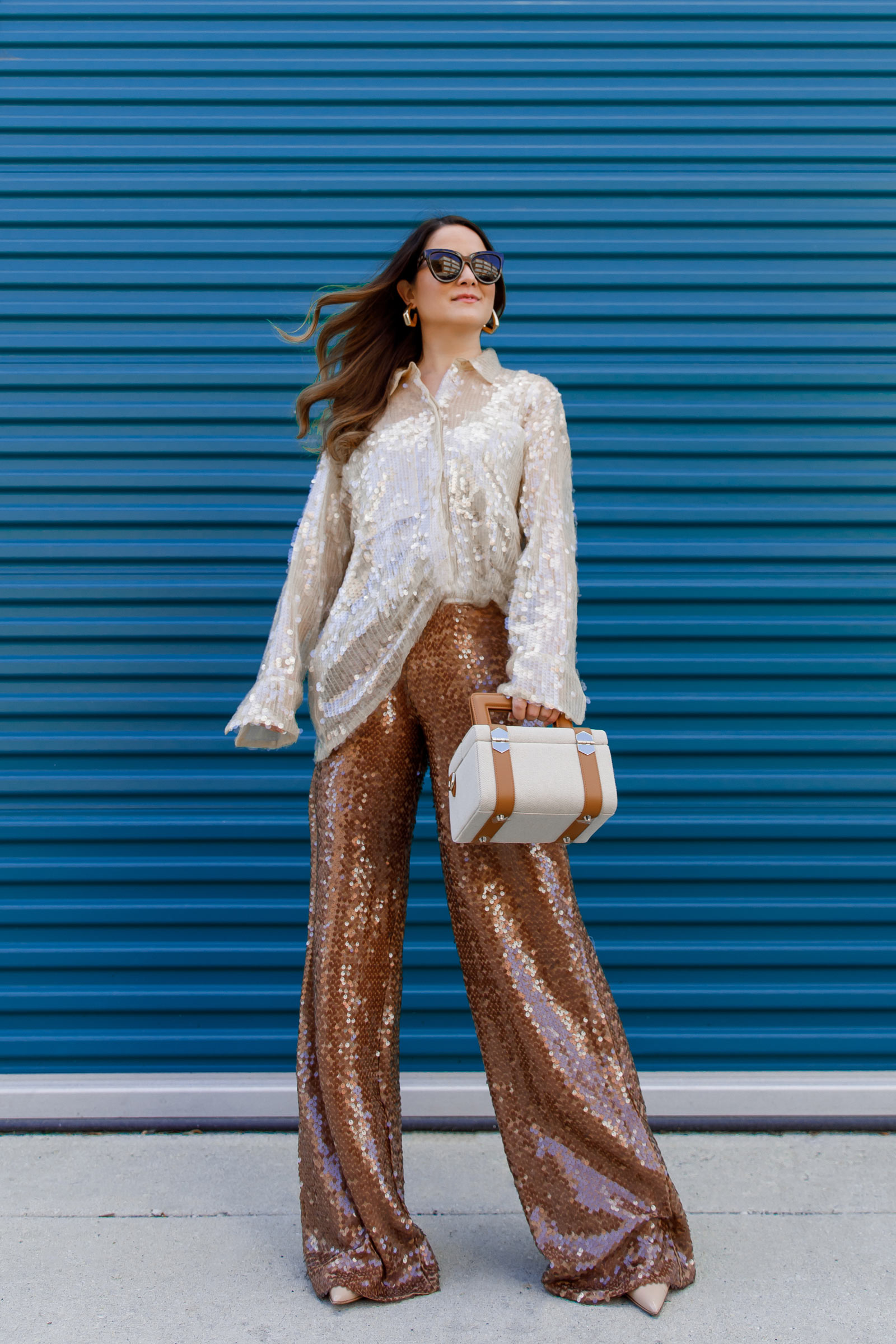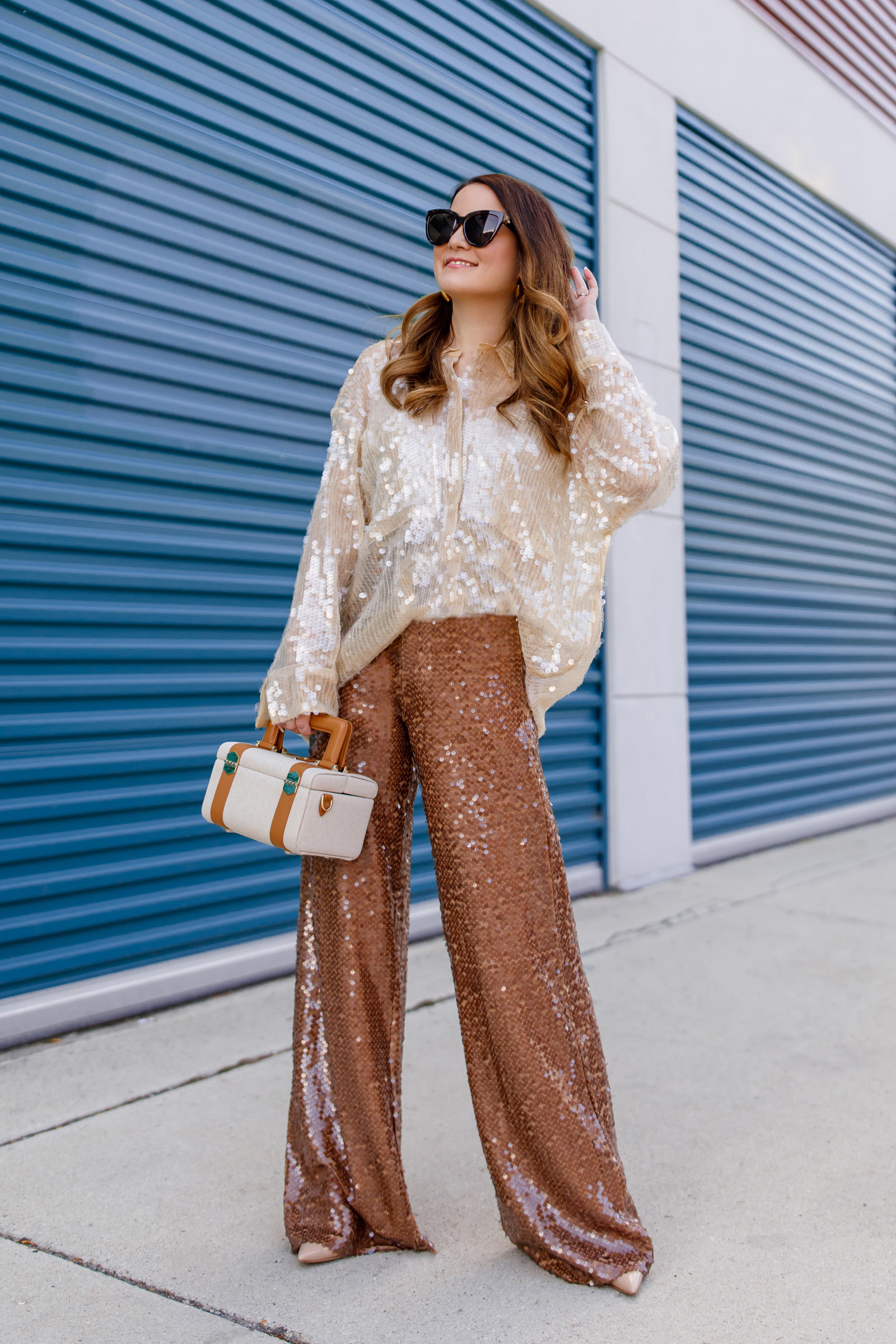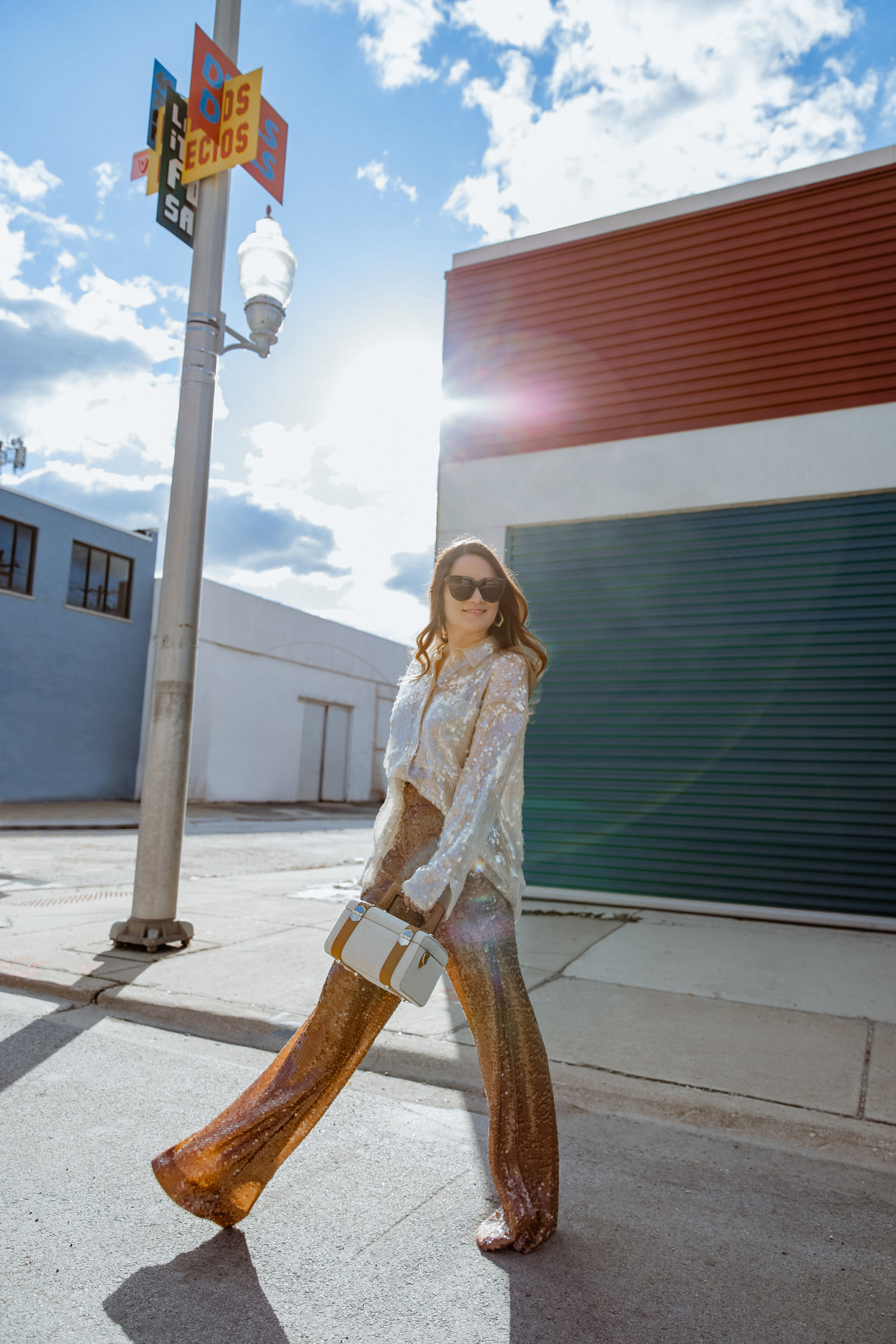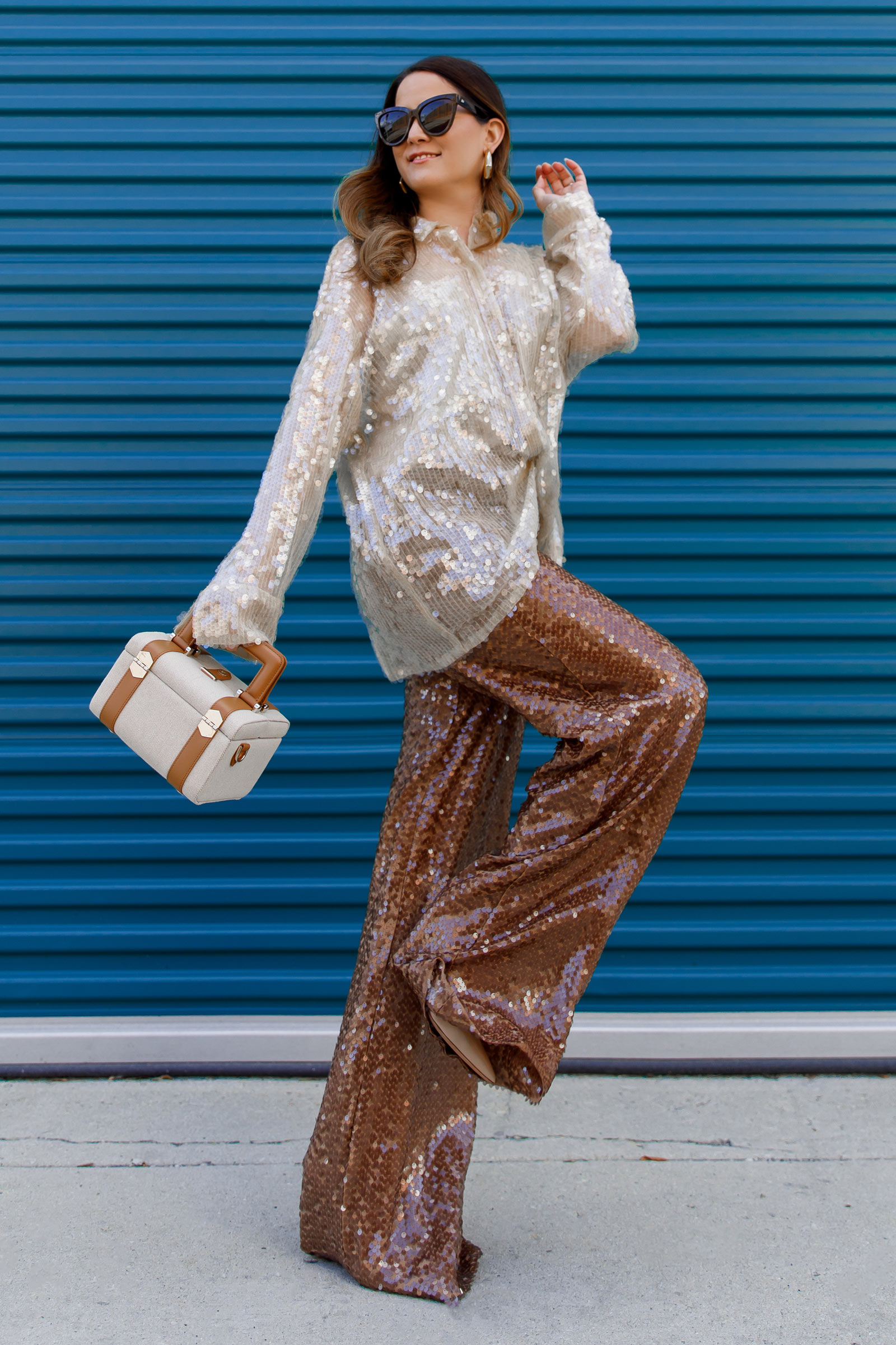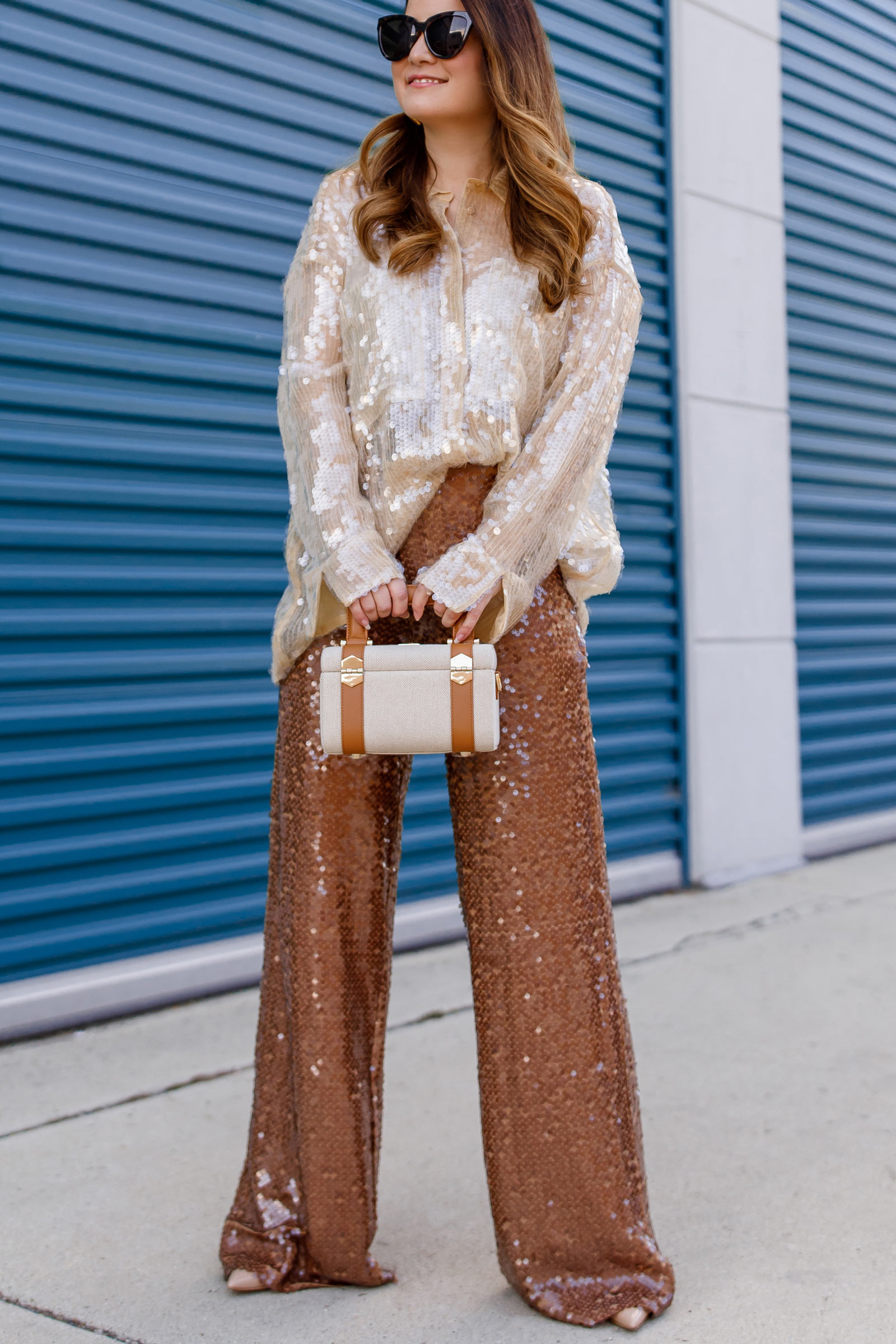 Some of My Favorite Links Around the Web
● Huge congratulations to Wendy and Colin on the launch of Artemis House's online store. Their brick and mortar CBD boutique in New York is now available for e-commerce!
● One of my weekend musts will be listening to the Kate's new podcast episode, Childless Millennial, on Be There in Five. I have no doubt she will balance a very tricky topic with grace and transparency. Plus, as someone who's personally chosen not to have kids, I'm excited to listen.
● It's a Four-Peat! Chicago was once again named by Condé Nast readers as the best large city in the U.S.
● So excited to see the reveal of Mackenzie's kitchen renovation. So good!
● I love the P.volve workout, and their blog is such a great read, too. I appreciate their unfiltered nature and a solid focus on women's health and well being.
● Leave it to Hayet to confidently create a versatile look using classic closet staples.
● The perfect fall look thanks to Jean!
● Liz's apple crisp recipe looks so delicious.
● Are you ready for November 3rd? Make sure to prepare via this resource.
● Loving Monica's fall dining room decor.
● Shop Grace's Amazon The Drop collection while there's still time!
● This colorful Brooklyn brownstone featured on AD is a colorful home after my own heart.
● Gah – such a perfect layered sweater look on Blair.
● I definitely bookmarked Alicia's Asheville guide.
In My Shopping Cart
● The prettiest textured tweed skirt from J. Crew.
● Um, these earrings are SO lovely.
● The cutest colorful stripe sweater (and it's under $25!)
● A new to me brand with the cutest loungewear.
● Need this classic cardigan in my life.
● The comfiest loafers for the season ahead!
● Get 10% off your order at Tory Burch's Chicago boutique when you mention my name!
● So many fun pro-voting apparel and accessories (and for a good cause)!
● This tie dye "Voter" sweatshirt just arrived in the mail, and I'm obsessed!
● Leave it to Hampden Clothing to stock the most amazing colorful stripe sweater!
● How chic is this emerald tufted bench from Target?!
● Love this UK-based brand who readily embraces all things colorful!
● The perfect shearling boot for fall and winter.
Recently on Style Charade
● My Favorite Maxi Dress of the Year
● A Special Tory Burch Discount Just for Style Charade Readers!
Follow Style Charade on Bloglovin'!