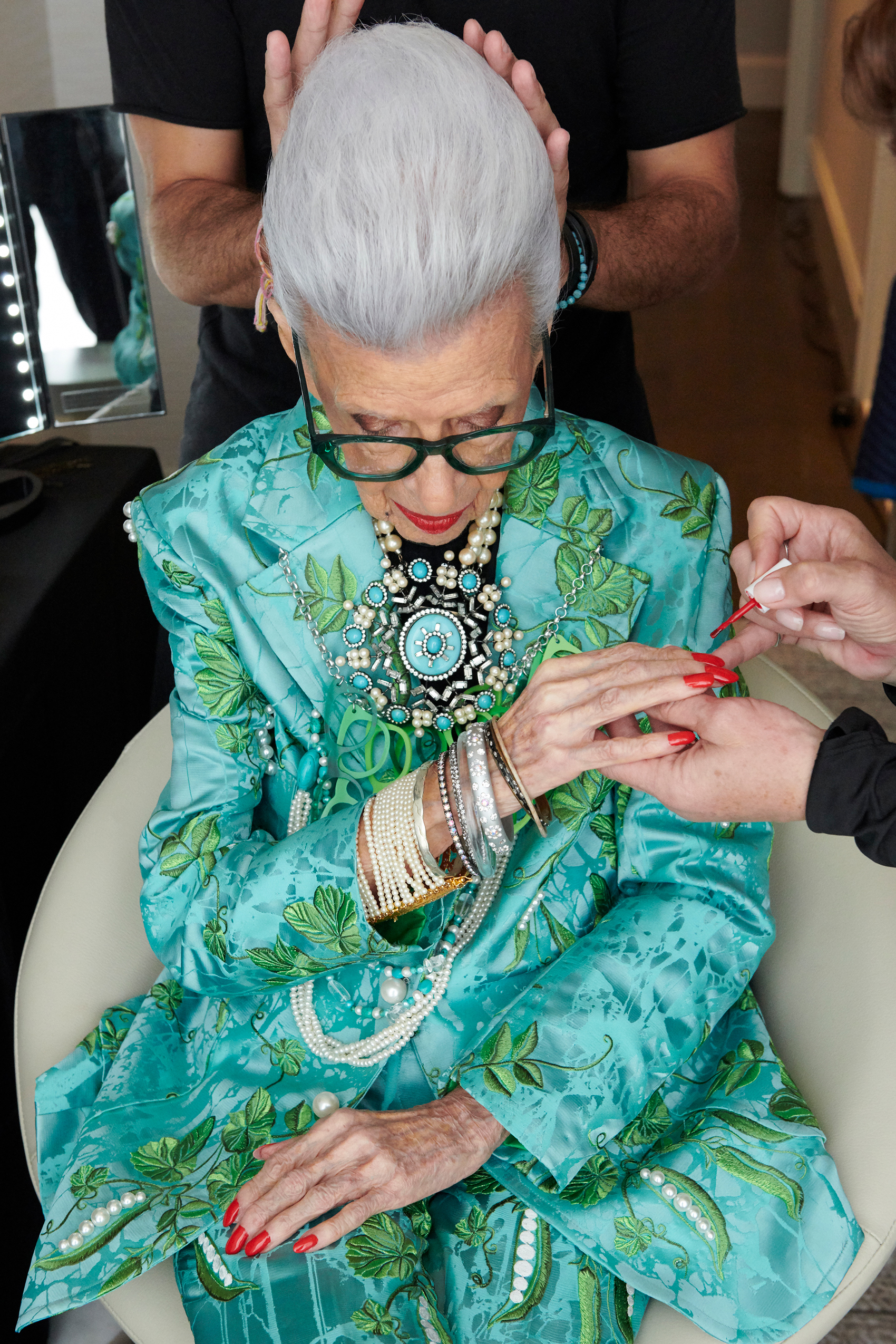 Over the past few years, I've loved previewing the new HM designer collaborations. From Simone Rocha to Brock Collection and even lemlem, the brand is always bringing fresh concepts and curated collections to the masses. Next up? The HM Iris Apfel Collection. Friends, this capsule line will be INCREDIBLE.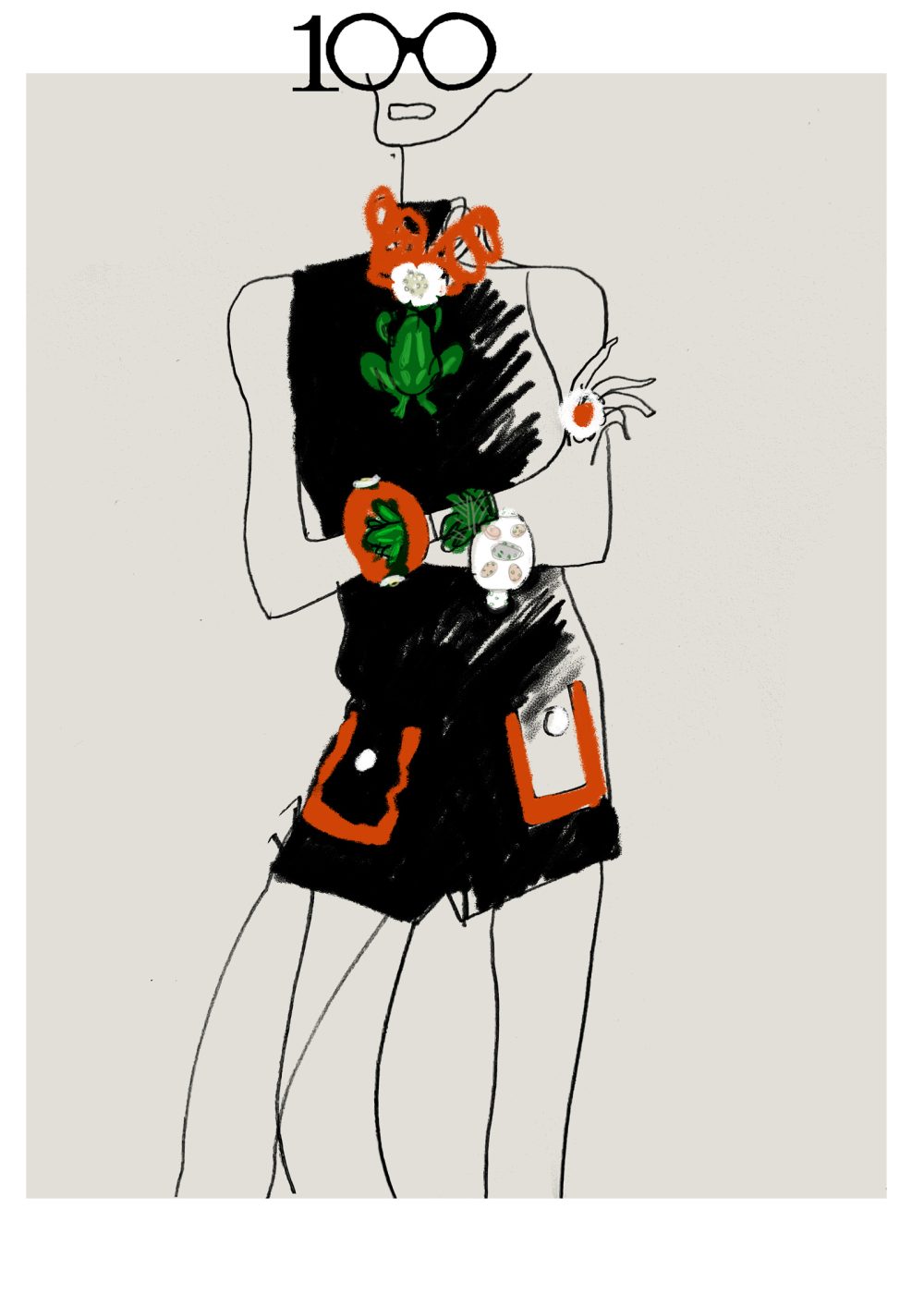 HM Iris Apfel Collection
Iris Apfel is a true fashion icon. She recently celebrated her 100th birthday, but she shows no signs of slowing down.
The Iris Apfel x H&M collection pays homage to her unique style and is to launch in select H&M stores and online in early 2022. From initial news releases, we can expected a curated mix of clothing and accessories, including colorful coordinating sets, floral suits, tiered ruffle dresses and bright printed dresses. Furthermore, the jewelry and accessories will be versatile and designed to layer together. Expect chunky statement pieces, and embracing a few themes including plants and animals.
Best of all, the entire collection will be designed utilizing recycled and sustainably sourced materials.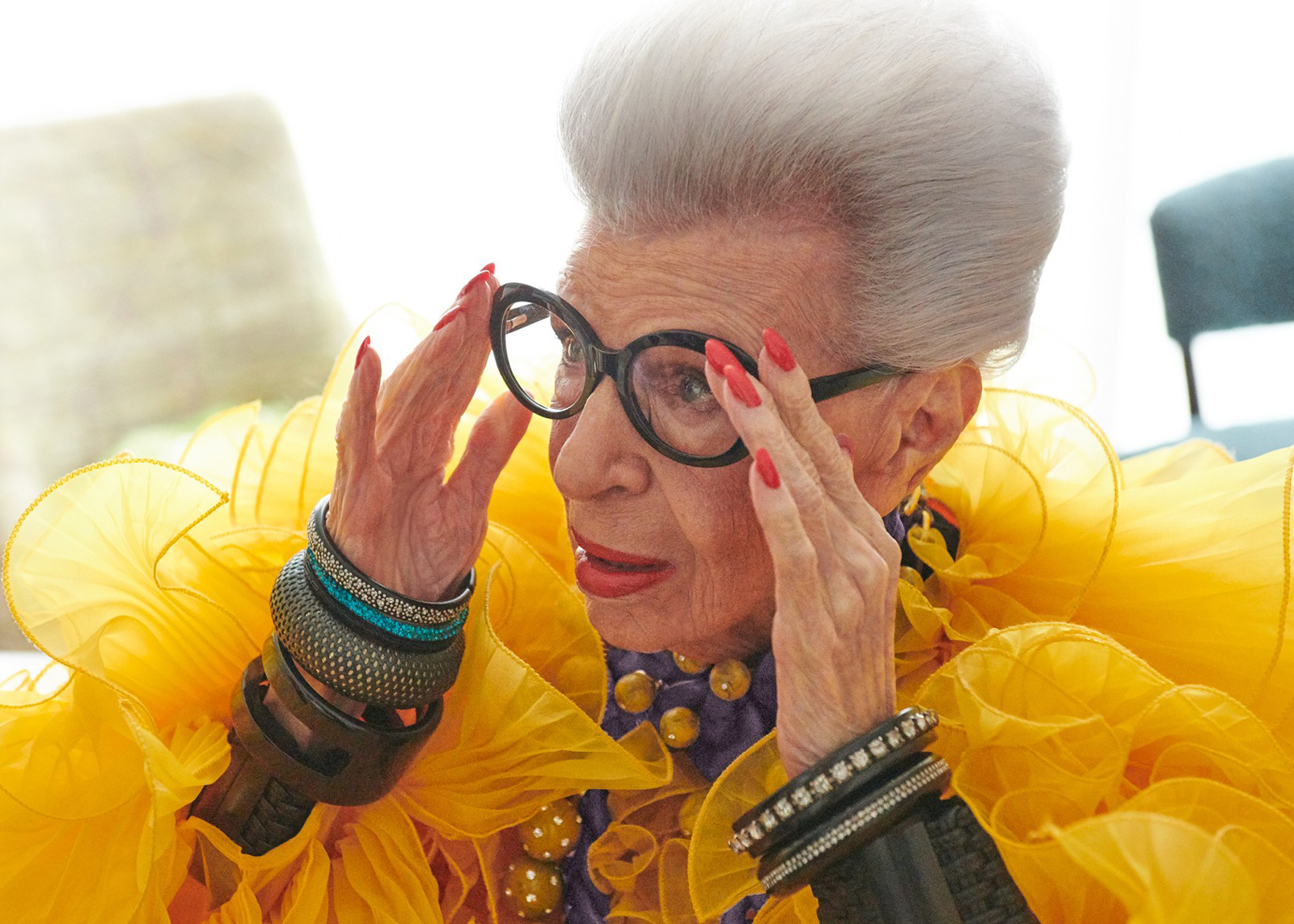 Iris Apfel x H&M Launch Date
Save the date! According to the H&M website, the Iris Apfel x H&M collection will be available in select H&M stores and online starting in early 2022. I'll keep you posted!
Who is Iris Apfel?
As one of the world's 50 best-dressed women, Iris Apfel is all about bold statement accessories, posh printed pieces, and her signature oversized glasses. She's a master at mixing colors and patterns. Overall, her eye-catching looks are eclectic, memorable and totally timeless.
Furthermore, she's had an amazing career. In fact, she's an entrepreneur, interior designer and even had a contract at the White House that spanned nine presidencies. Additionally, in 2005, she had a show at the Costume Institute at The Metropolitan Museum of Art. Oh, and she even had a modeling contract at age 97. #goals
In Closing
Overall, I can't wait to see what the collection has in store. Plus, stay tuned for more previews!