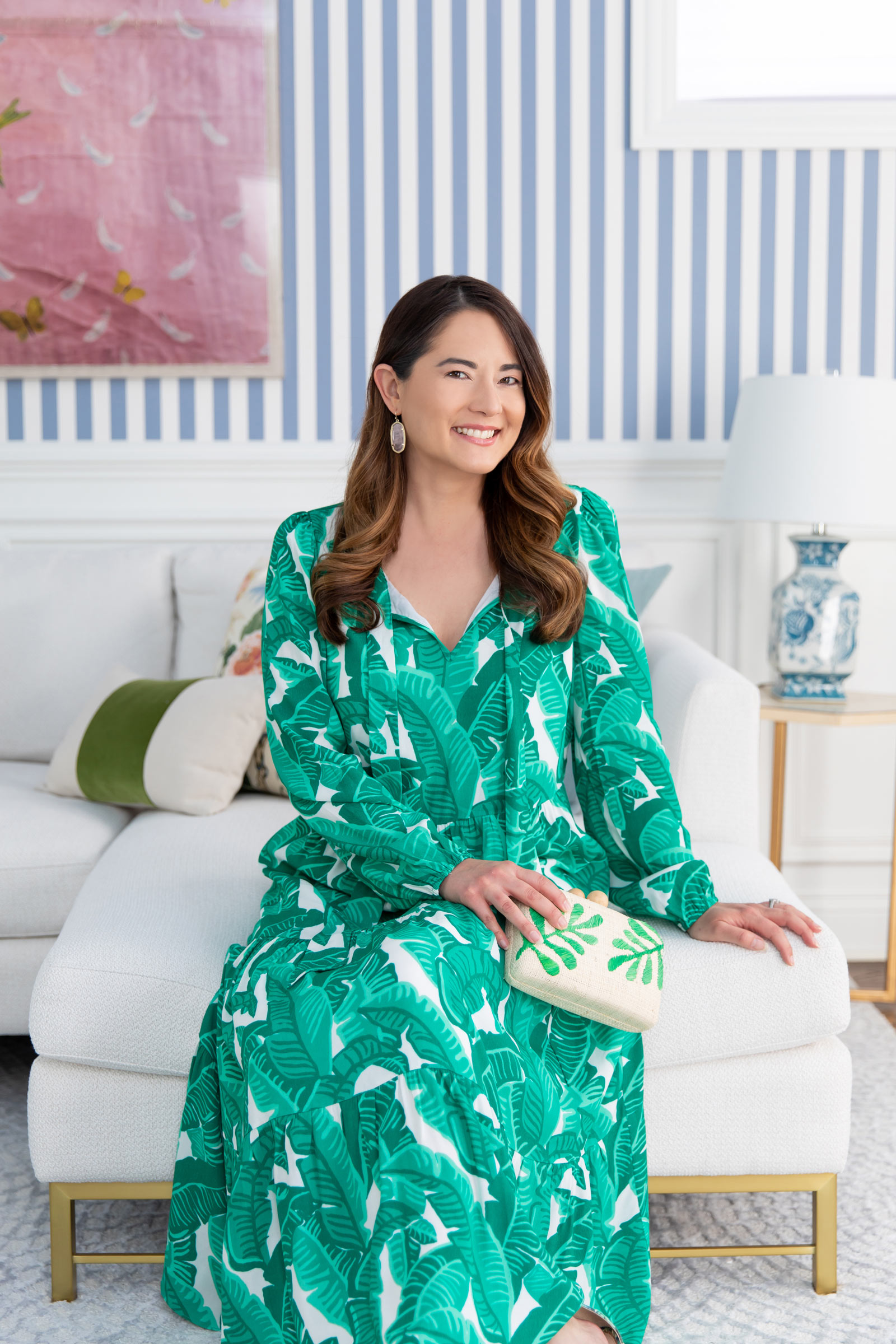 The launch of the Sail to Sable x Style Charade collection is only days away, and I'm thrilled to share the next preview! When we were designing the capsule collection, I knew we needed a midi dress. To me a midi is an ideal length when you're looking to just lounge at home, and it's probably the style of dress I wear the most. Therefore we took Sail to Sable's exclusive hand-painted leaf print and designed the Anne dress. I'm obsessed!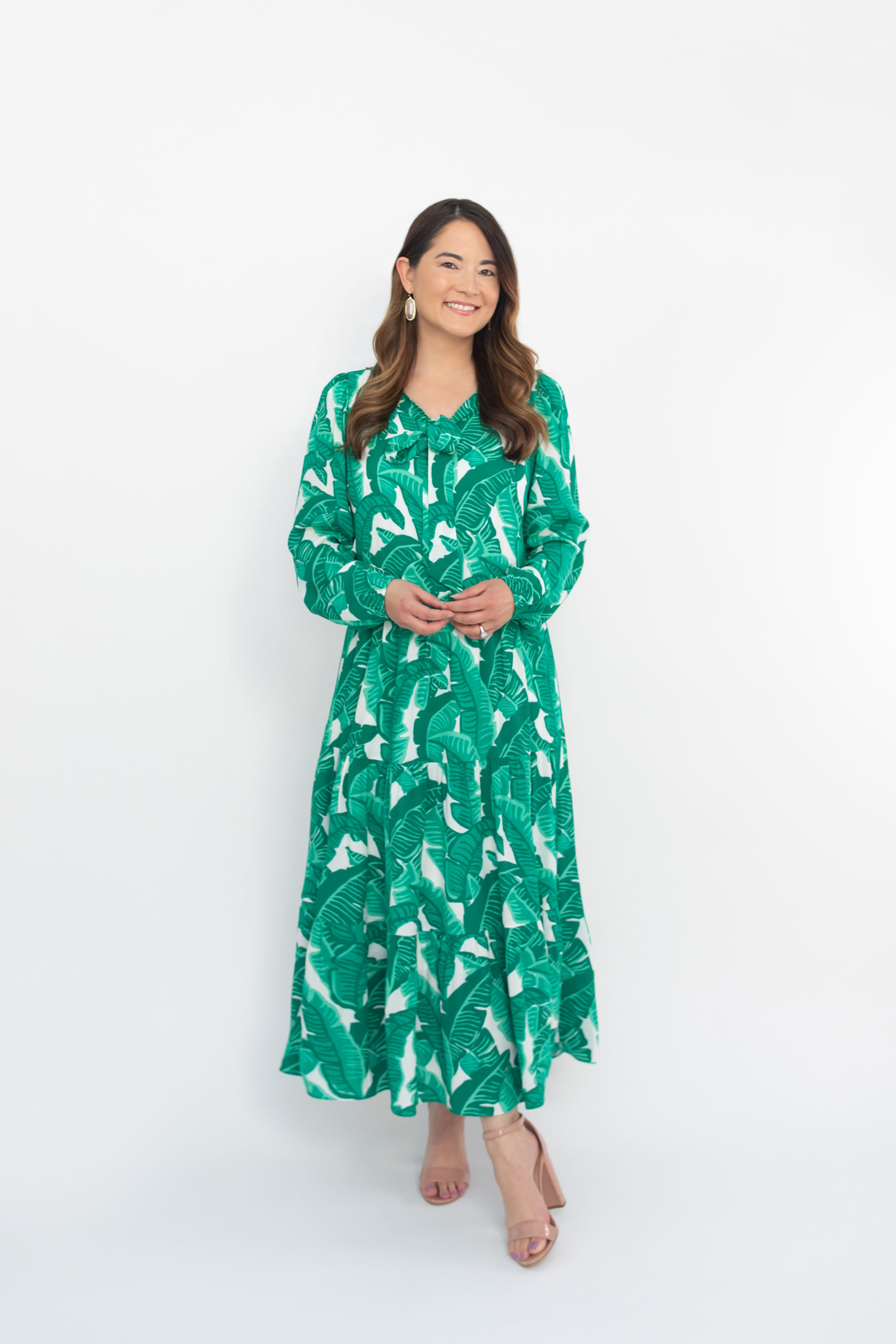 What is the Anne Dress?
The Sail to Sable x Style Charade Anne midi dress features a vibrant palm print in gorgeous green hues. The tie neck can be made into a bow or left undone as you wish. Pair it with your favorite straw hat for an effortless summer look. This frock is extremely versatile and will keep you feeling feminine and flawless all year long. It's 100% lined which helps keep its structure and to make sure it's not see-thru! No one wants that!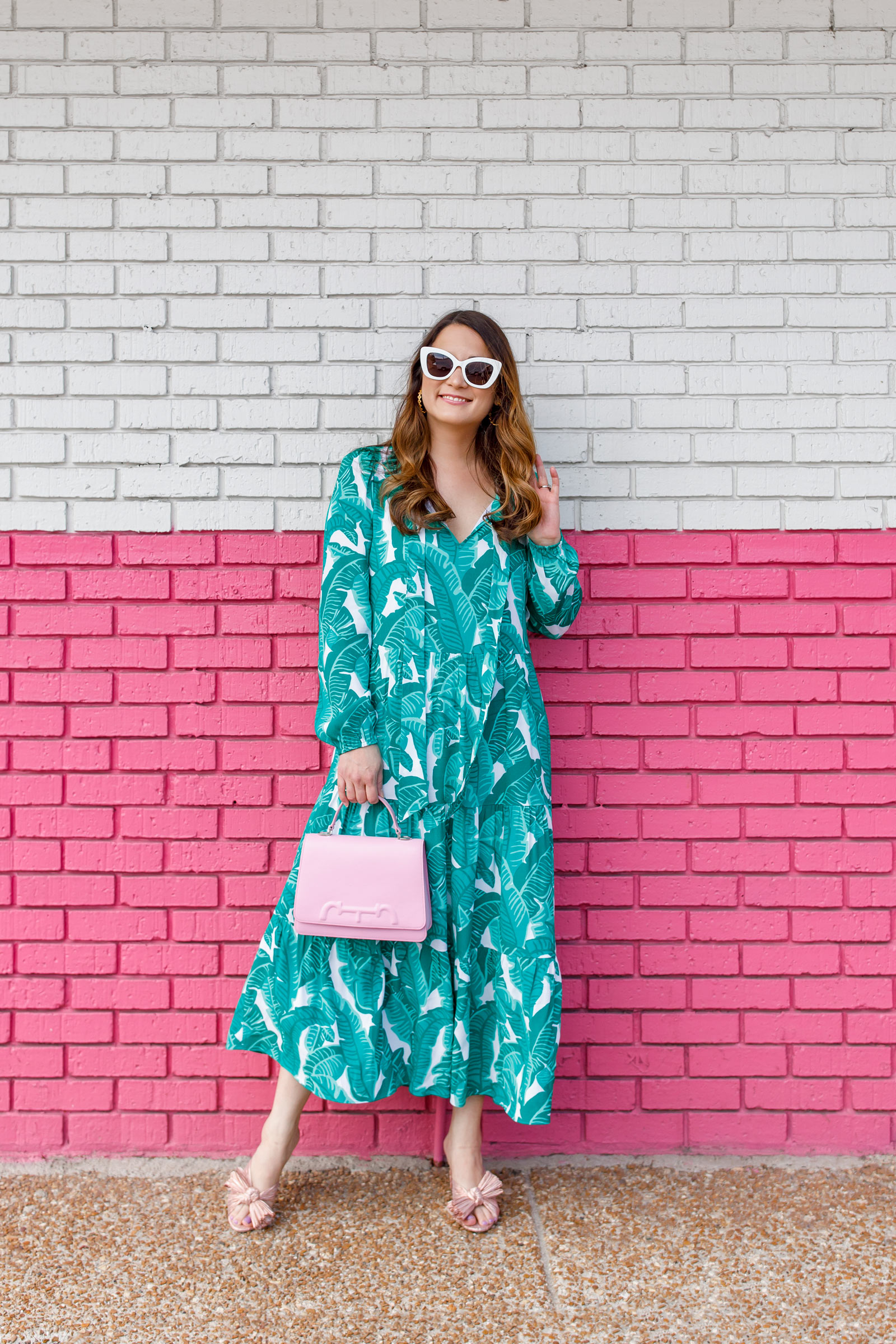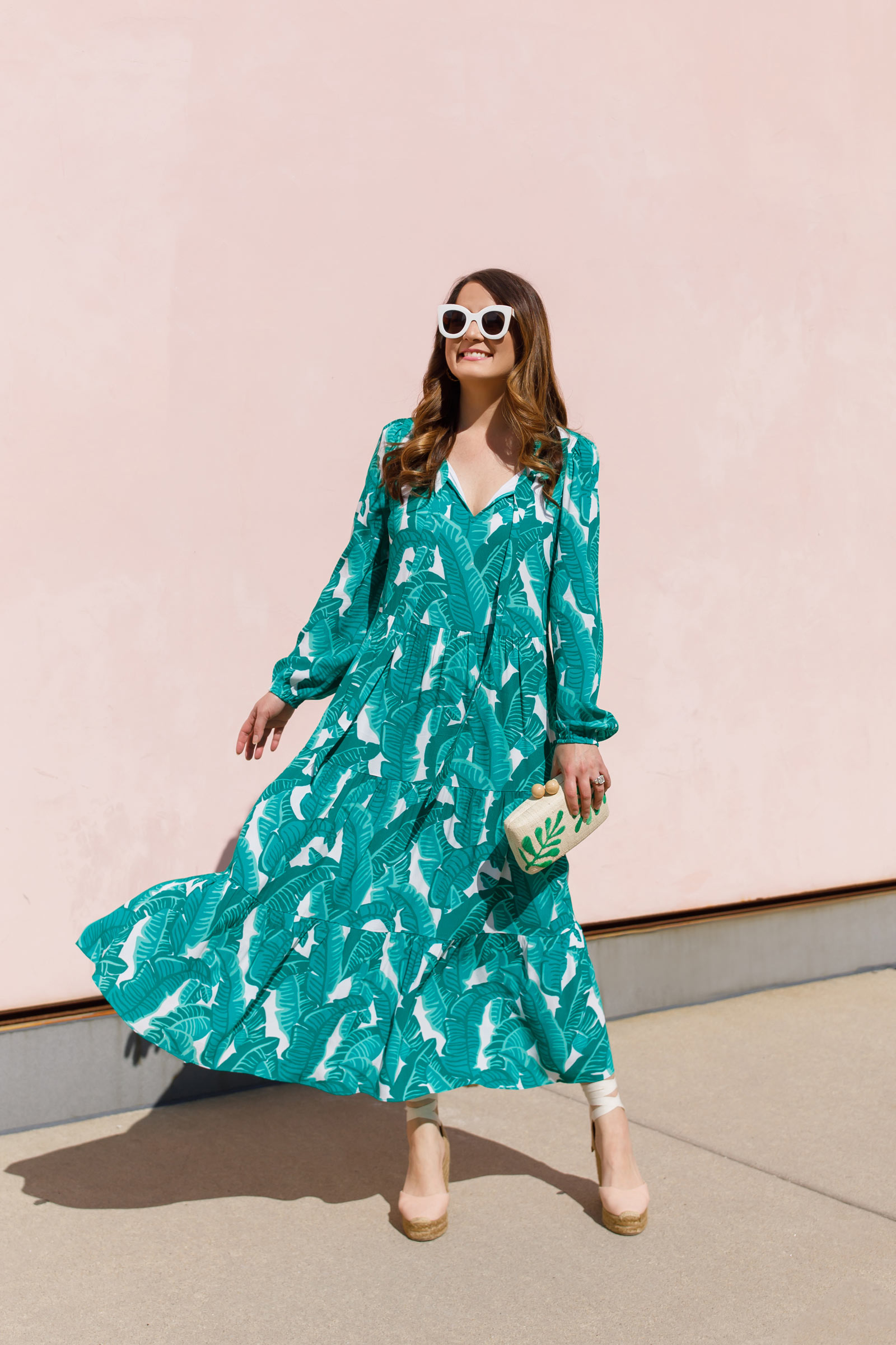 What is the Fabric of the Anne Dress?
The shell of the dress is a viscose blend and fully lined. I put a lot of thought into what I wanted from fabrics for the capsule collection. Something lightweight, wrinkle-resistant, and comfortable. After hearing my thoughts and criteria, the Sail to Sable design team felt the viscose blend would be ideal. Plus, it's one they've used for some of their spring pieces, so we had examples of how well it would work.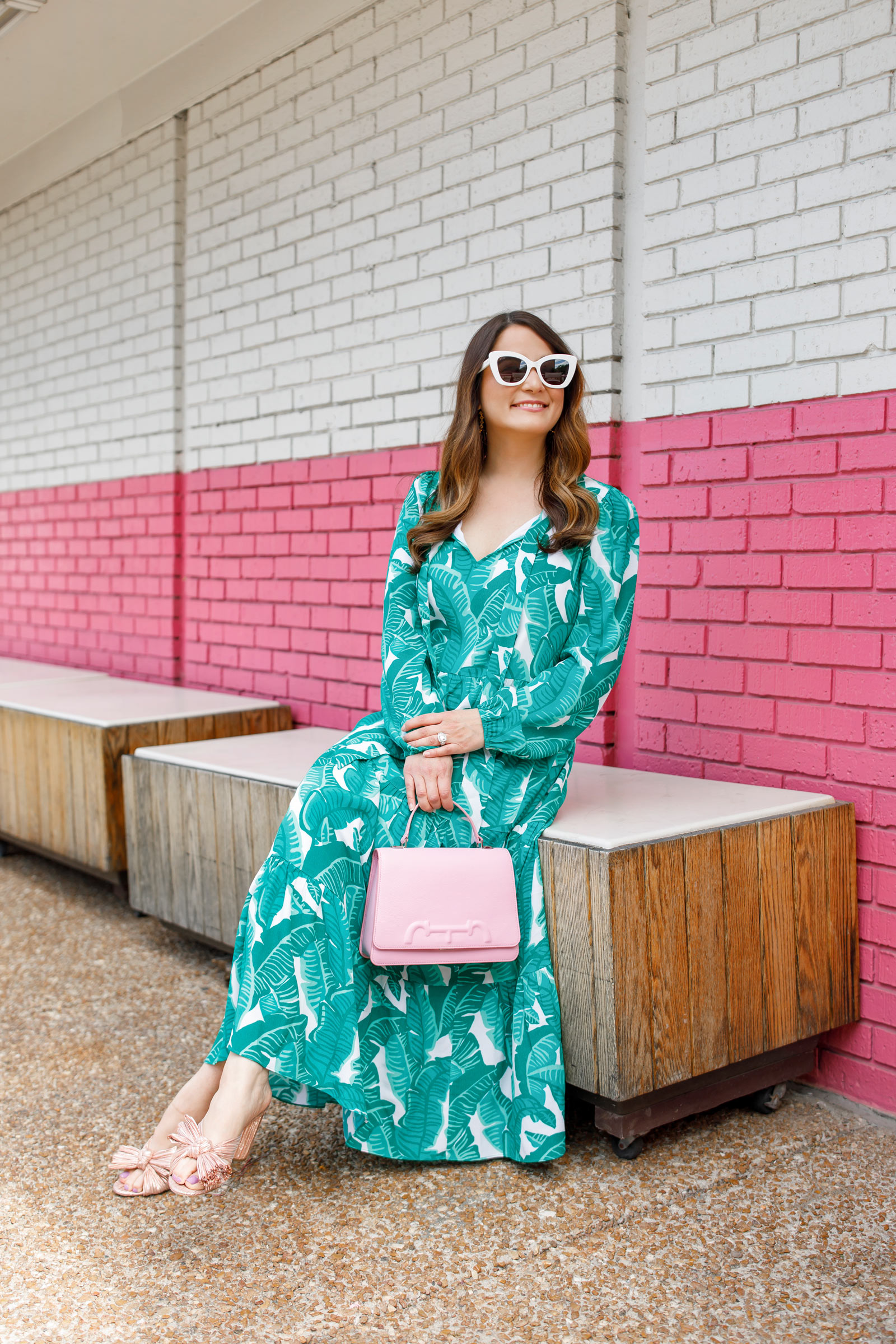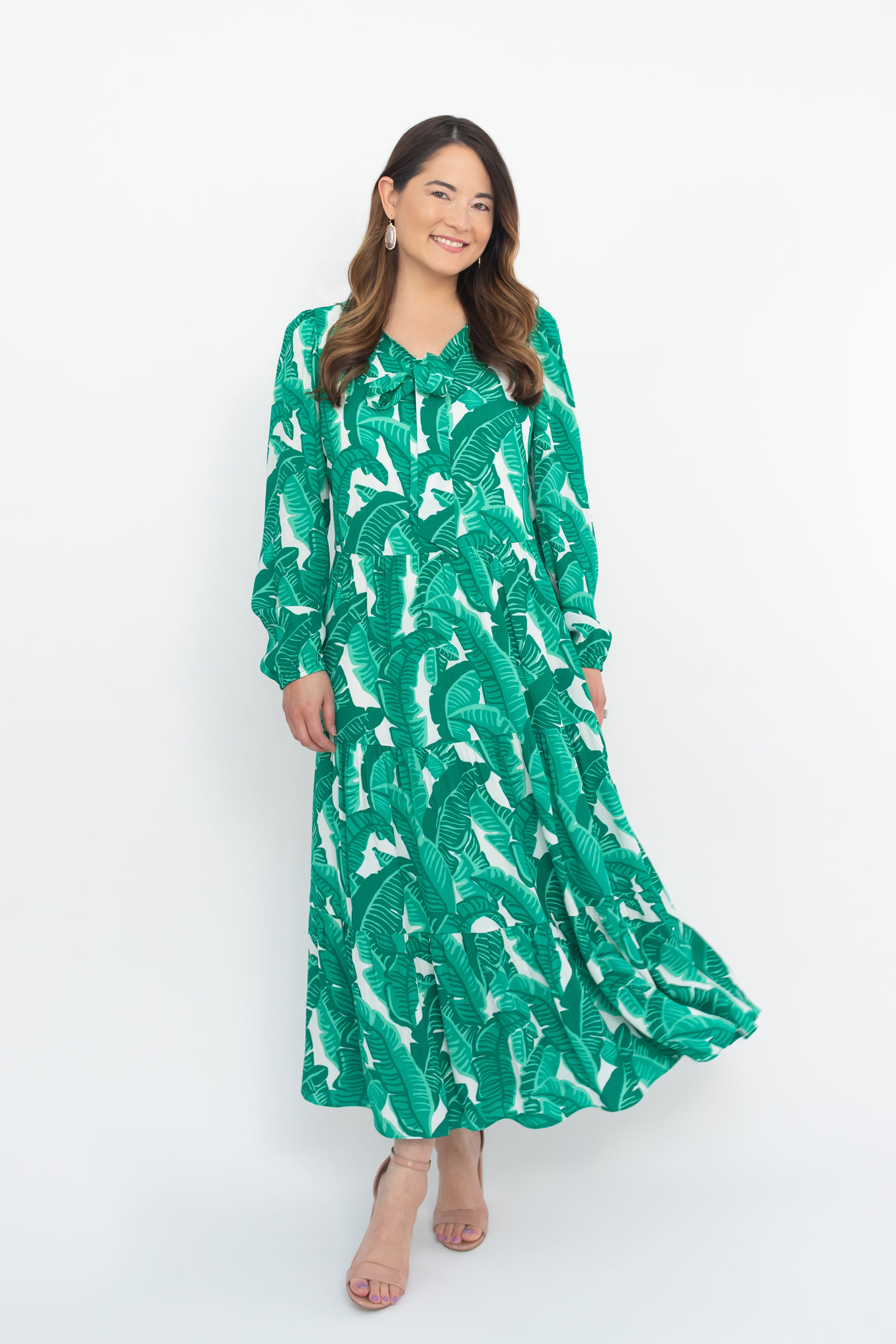 These fabrics give a summer weight fabric, don't wrinkle easily or even really need a steam. The dress is easily packable for trips and will still look fresh after being packed into your suitcase! We tried a multitude of combinations of fabrics and I felt this was the most comfy mix.
How Much Does the Anne Dress Cost?
The Anne dress retails for $228! A portion of the proceeds will benefit Feeding America – the nation's largest hunger relief organization. Plus, all of my June and July affiliate commissions from Sail to Sable will be donated to the NAACP Legal Defense and Educational Fund.
Why Is It Named the Anne Dress?
The dress is named after one of my best friends in the entire world, Megan (who's middle name is "Anne"). I have a TON of close friends named Megan, but there is truly only one Megan ANNE. She's based in Boston, and it hurts my heart that we live so far away. However, we've been FaceTiming and calling all of the time (and her sweet mom even sent me and Bob care packages of cleaning supplies during quarantine)!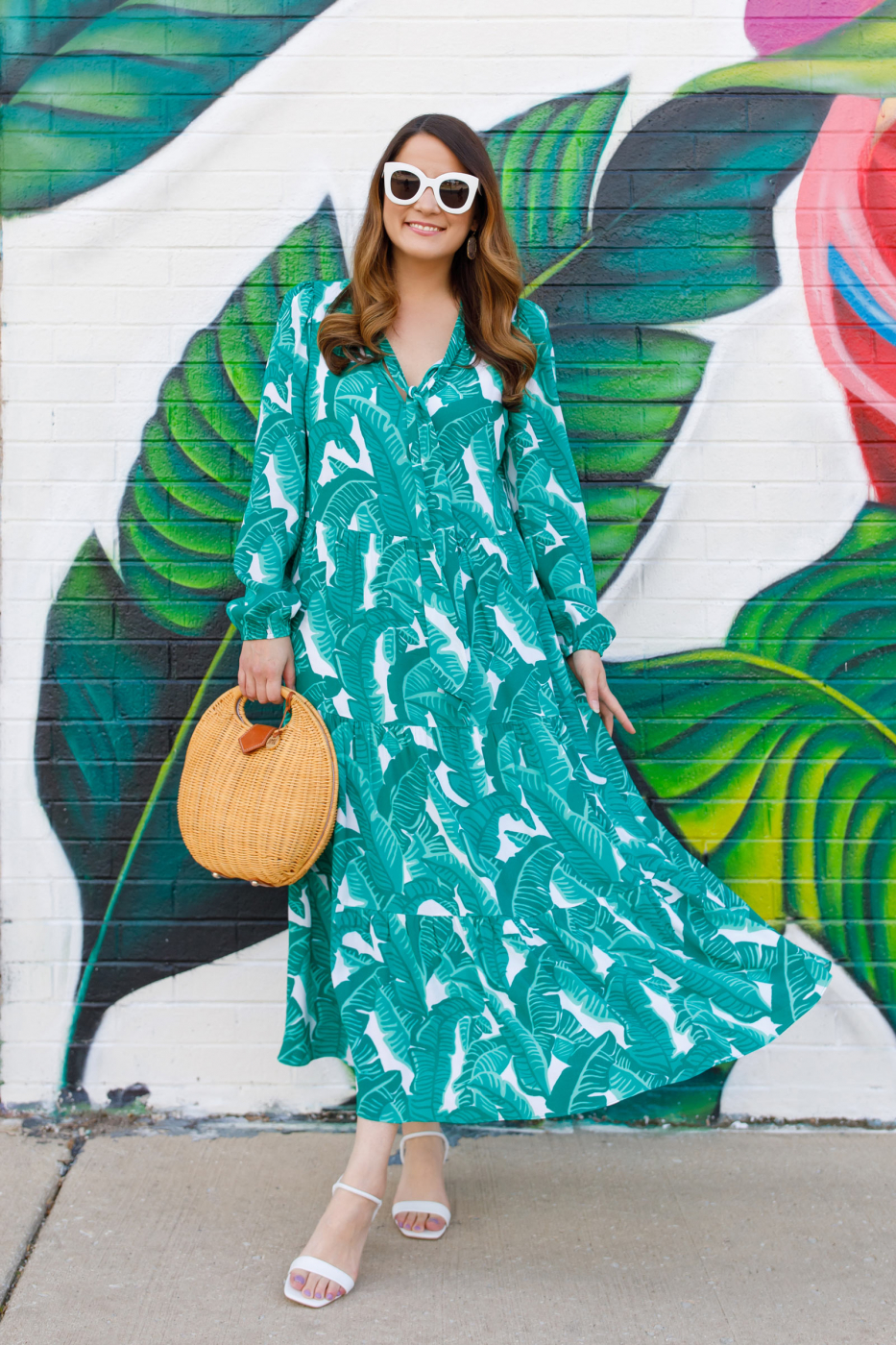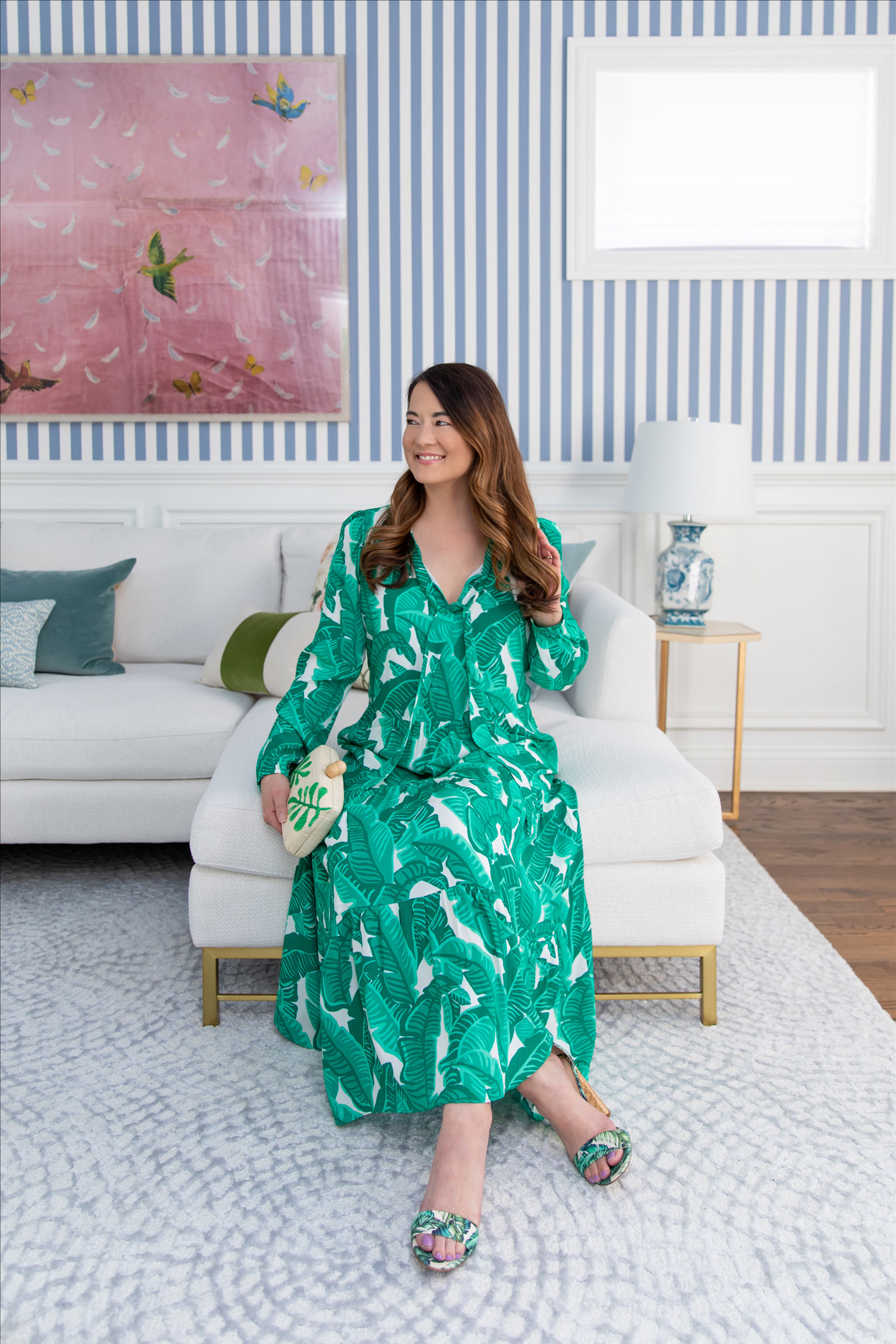 Megan Anne is a very important person in my life. From our college days in our sorority to her being a bridesmaid in our wedding, Megs is near and dear to my heart. In fact, we had her met us on Nantucket last year to show her around our favorite island!
Moreover, my childhood best friend's name is Annie, and I happen to also know some truly phenomenal women named Anne. Naming this dress was an easy decision!
In Closing
The Sail to Sable x Style Charade collection officially launches on Tuesday, June 16th at SailtoSable.com. Be sure to checkout the other styles, including the Charlotte Dress in leaf print and stripes, the Kenz Dress, and the Emma Maxi Dress in turquoise and navy and in emerald green and pink!
Follow Style Charade on Bloglovin'!