Happy Friday, and welcome to the first edition of Friday Charades of 2019! This morning, I'm heading somewhere much warmer to prepare for our first big collaboration of the year. I'll be working remotely for the day, but then spending the weekend in the sunny destination. Best of all? The partnership we're prepping for is with one of my favorite companies of all time. Never in a million years did I dream this would happen. I'm still in shock, but I am SO ready.
Sadly, Bob can't photograph me for the entire collab due to his full-time job. Therefore, I've tapped a new photographer who had reached out to me way back in 2017 to partner together – Alicia! It'll be wonderful to finally collaborate with her. She does phenomenal content with Olivia, and I know her photos will be perfect! I promise to share more soon, and be sure to keep checking my Instagram Stories for details.
What's In My Shopping Cart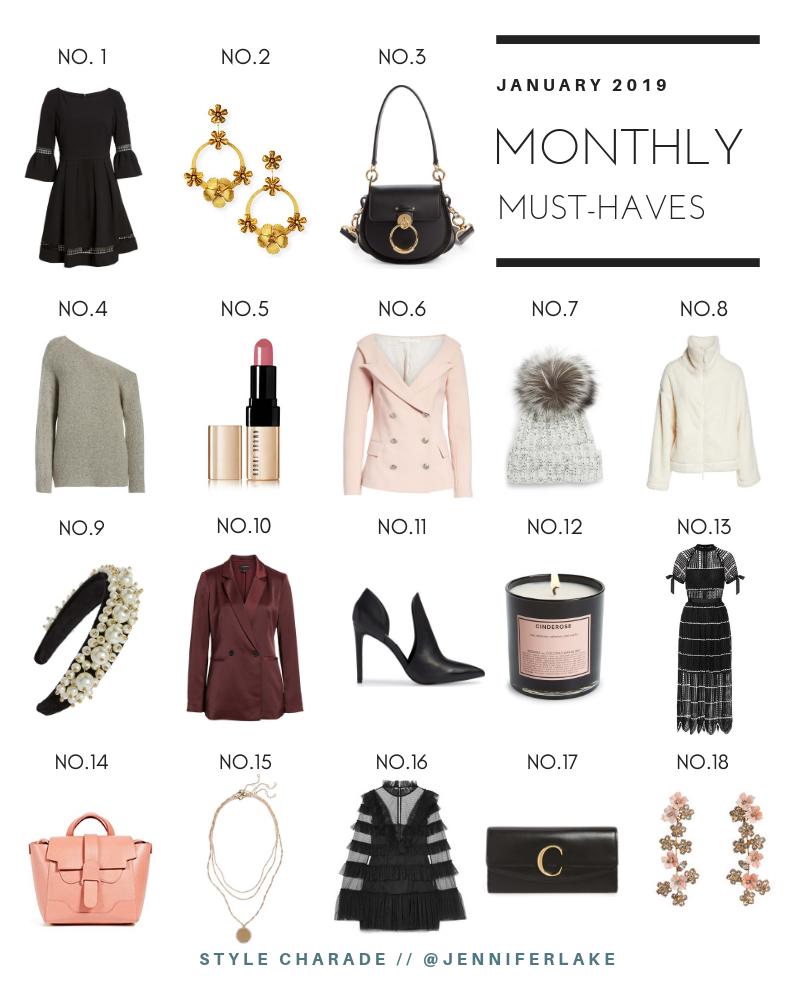 one // two // three // four // five // six // seven // eight //
nine // ten // eleven // twelve // thirteen // fourteen //
fifteen // sixteen // seventeen // eighteen //
Some of My Favorite Links Around the Web
Elle and Dana share some solid New Year's resolutions. Elle – I'm rooting for you to like eggs!
Adored reading Monica's year in review. We got to spend more time together, and she has the most amazing spirit and personality!
Look no further – Pantone's color of the year is here, and Carrie tells us what we need to know to incorporate it into your life!
Thamarr looks amazing in this ivory Bardot sweater! One of my all-time fave warm-weather sweater styles!
Bookmark Grace's January 2019 reading list. Her monthly book guides are always helpful, and it's a great way to get started if "reading more" tops your New Year's Resolutions list.
Leave it to Blair to find the perfect purple tunic! So cute!
Setting intentions for 2019. Krystal has 14 great thought starters.
Blake's kitchen reveal is EVERYTHING!
Mackenzie's twinning post with Grandy is everything.
So many great dishes! Kit shares the best things she ate in 2018.
Recently on Style Charade
The loveliest floral maxi dress for upcoming warm weather vacations
5 meaningful New Year's resolutions, and how I plan to keep them
An escape from the harsh Chicago winter weather with one of my favorite resort 2019 looks.