Crazy Rich Asians continues to top the box office thanks to the brilliant performances from members of the cast. Last week, I did a blog post about how to dress like Astrid. This week, I'm tackling Crazy Rich Asians Rachel Chu, the female lead played by Constance Wu.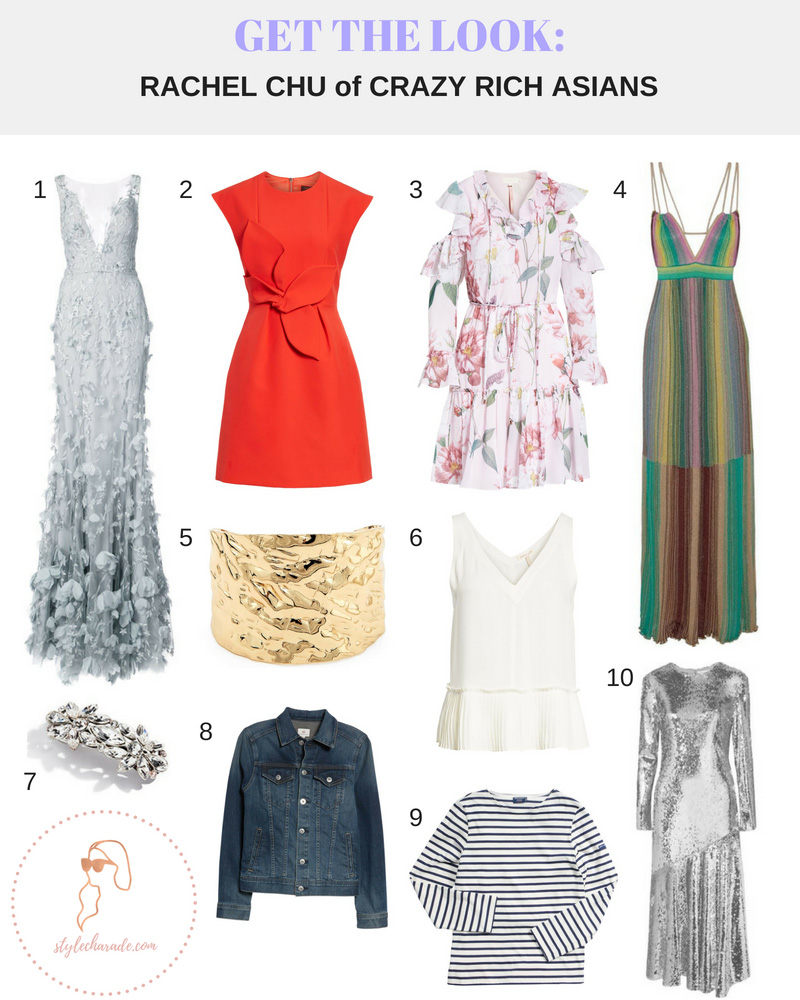 one // two // three // four // five // six // seven // eight // nine // ten
Rachel is a bit feminine yet edgy. Her outfits evolve over the course of the film, mostly thanks to her eclectic friend, Peik Lin. The head costume designer, Mary Vogt, described her style in a recent interview as having a very "down-to-earth wardrobe." She went on, the sort of girl who "shopped in Macy's rather than at Bergdorf".
What is Rachel Chu of Crazy Rich Asians's Style?
Vogt's goal was simple – make Rachel look as ordinary as possible. To do so, she dresses Rachel in Gap tank tops and shorts to start, and slowly transitions her into designer labels like Miu Miu and Missoni.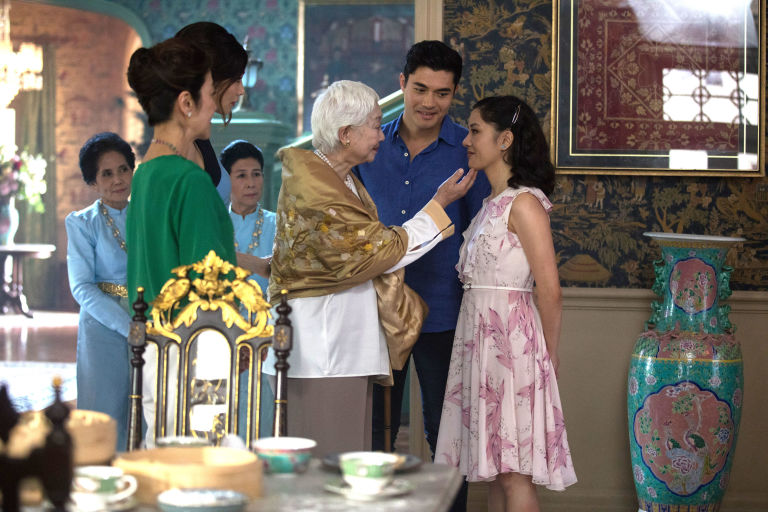 How to Get the Look Rachel Chu from Crazy Rich Asians
I've put together a few of Rachel Chu's best looks ideas from the movie. As with Astrid, she wears a wide variety of outfits in the film. Here are a few of my favorites:
Missoni V-Neck Dress
Rachel's "70's glam goddess" look for Nick Young's house party is simply divine. She borrows the look from her friend, Peik Lin, and it's the perfect option to make a style statement. It's sexy yet refined, colorful and classy. Normally, Missoni dresses will set you back upwards of $2,000. I found a nearly identical dress that Rachel wore on sale for under $500.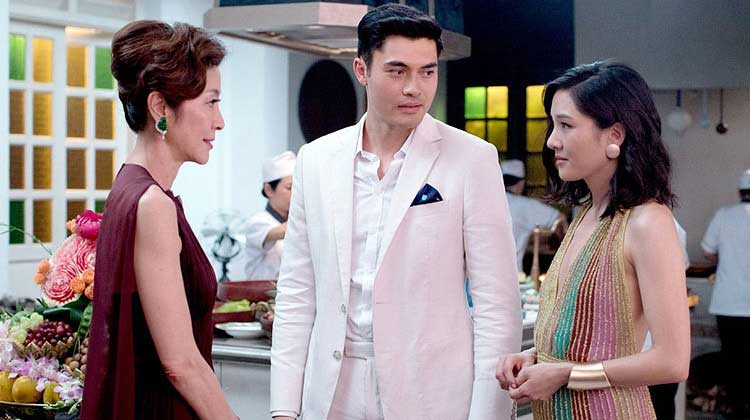 If plunging necklines aren't your thing, I'm also a fan of this maxi dress and this skirt style (both Missoni and on sale).

Miu Miu Red Fit and Flare Dress
Prior to meeting Nick Young's family, Rachel goes shopping in New York City with her mom to find the perfect outfit. While it appears like they're shopping at a small boutique in Brooklyn, her mom ends up picking a red fit and flare dress from Miu Miu. Since Miu Miu dresses will run you upwards of $1,500, I've found two perfect options like this red stunner and this fabulous fit and flare dress.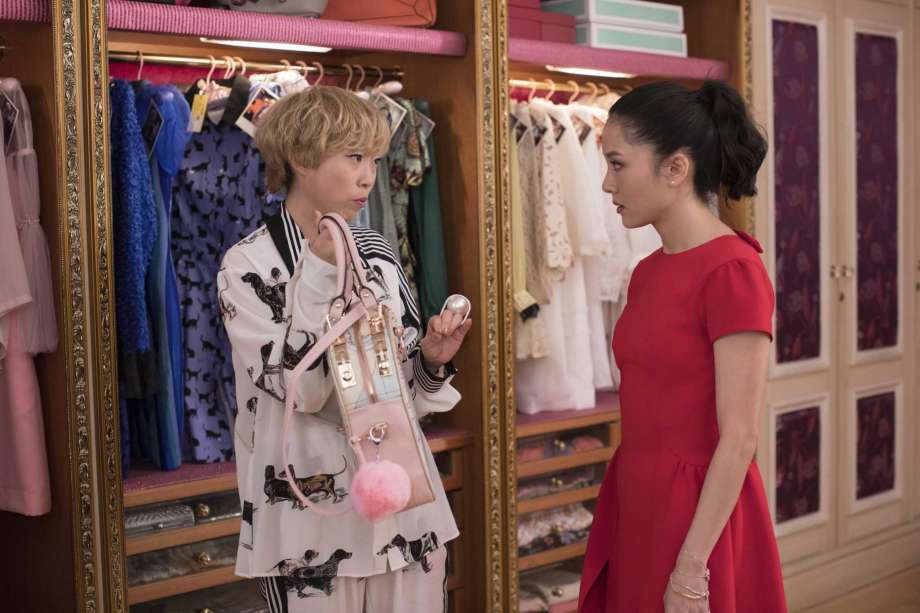 Marchesa Gown
The hero apparel item of the film? Rachel's ethereal ice blue Marchesa gown. While I wish I could find the exact dress, this version from the brand is as close as it gets! The catch? It's $1,800+. For a similar style, I recommend this more attainable (and wearable) style.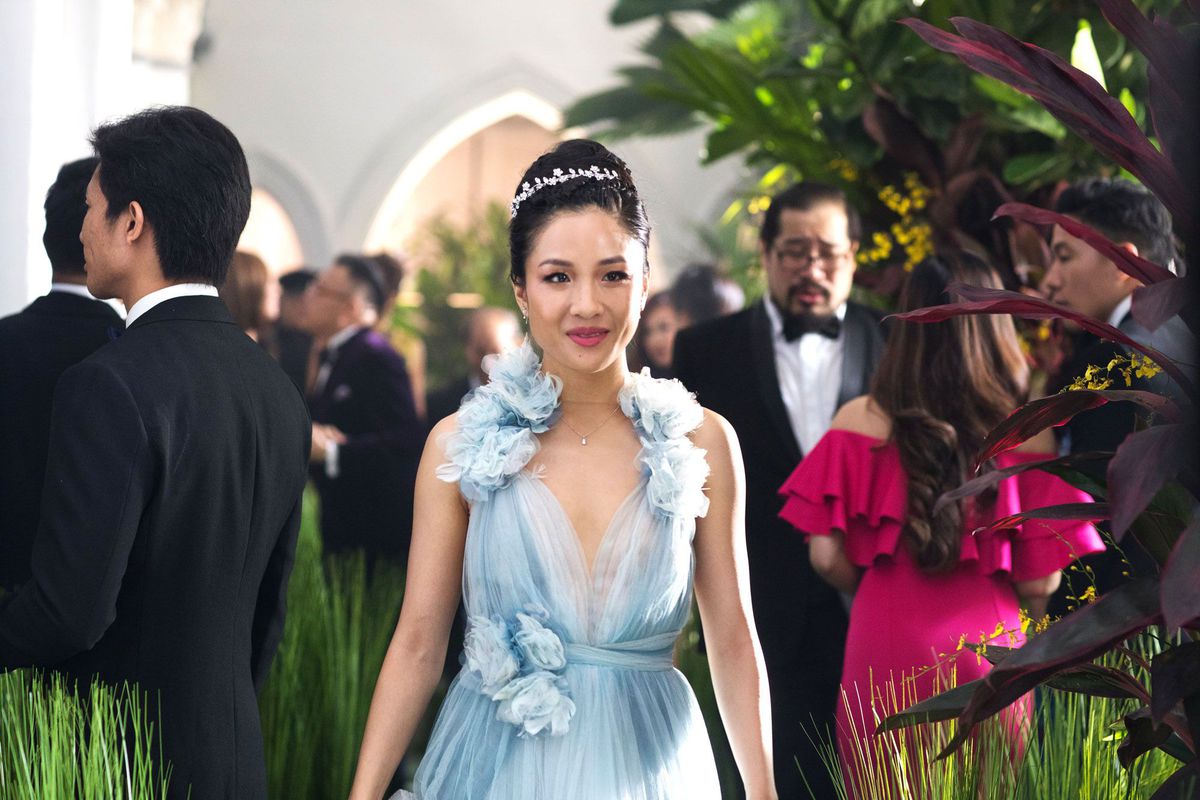 What were your favorite outfits from Rachel Chu?
Never miss a post – be sure to follow Style Charade on Bloglovin'!