Crazy Rich Asians is number one at the box office, and I'm doing everything possible to add to their bottom line! I've seen it three times, and when any of my friends mention it, I am immediately ready to go see it again! Beyond being the first all Asian-American cast since Joy Luck Club, the romantic comedy is an instant classic. The cast is so talented, and the wardrobes are out of this world! Today, I wanted to share some Crazy Rich Asians outfit ideas, starting with my favorite character – Astrid.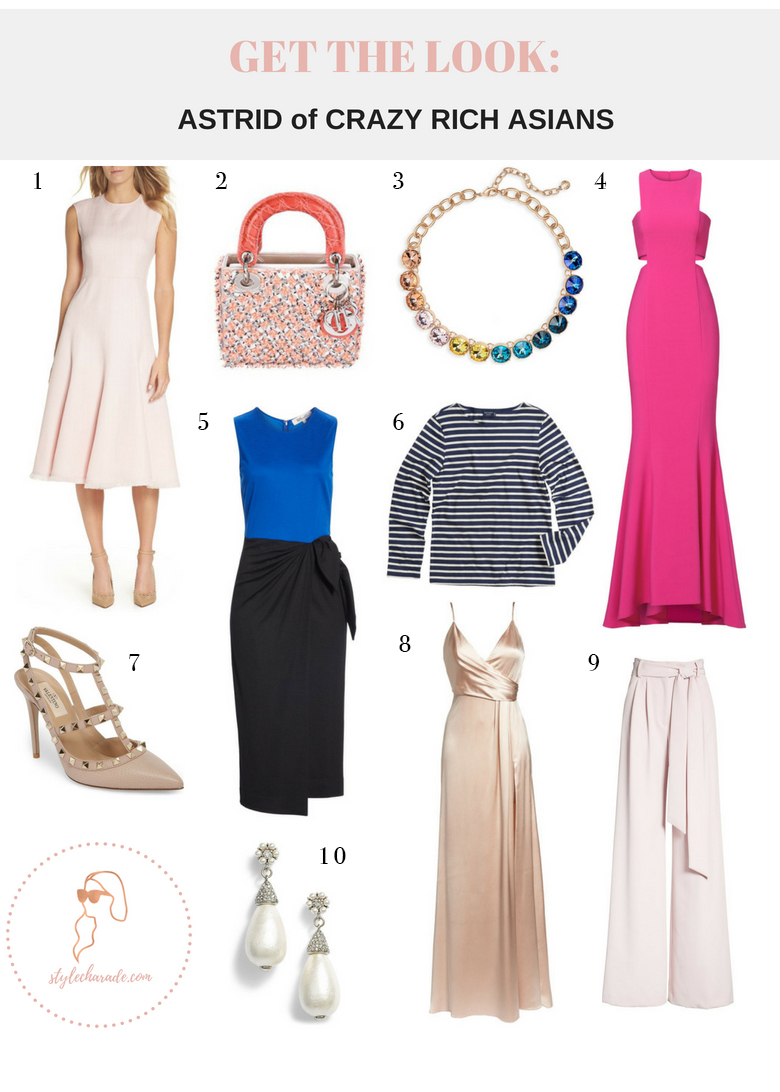 one // two // three // four // five // six // seven // eight // nine // ten
Over the next few weeks, I'm going to pull together outfit ideas from some of my favorite characters from the film. Kicking things off with Astrid Leong, who is played by the beautiful and brilliant Emma Chan. She easily has the best wardrobe of the film.
What is Astrid of Crazy Rich Asians's Style?
Astrid is the epitome of elegance and modern femininity – like the Asian Audrey Hepburn, if you will. The costume designer recently did an interview and explained they kept her outfits simple yet refined. Most of Astrid's wardrobe consists of designer dresses and fine jewelry, but they pepper-in some more attainable options like a DVF shift dress and Gap striped t-shirt.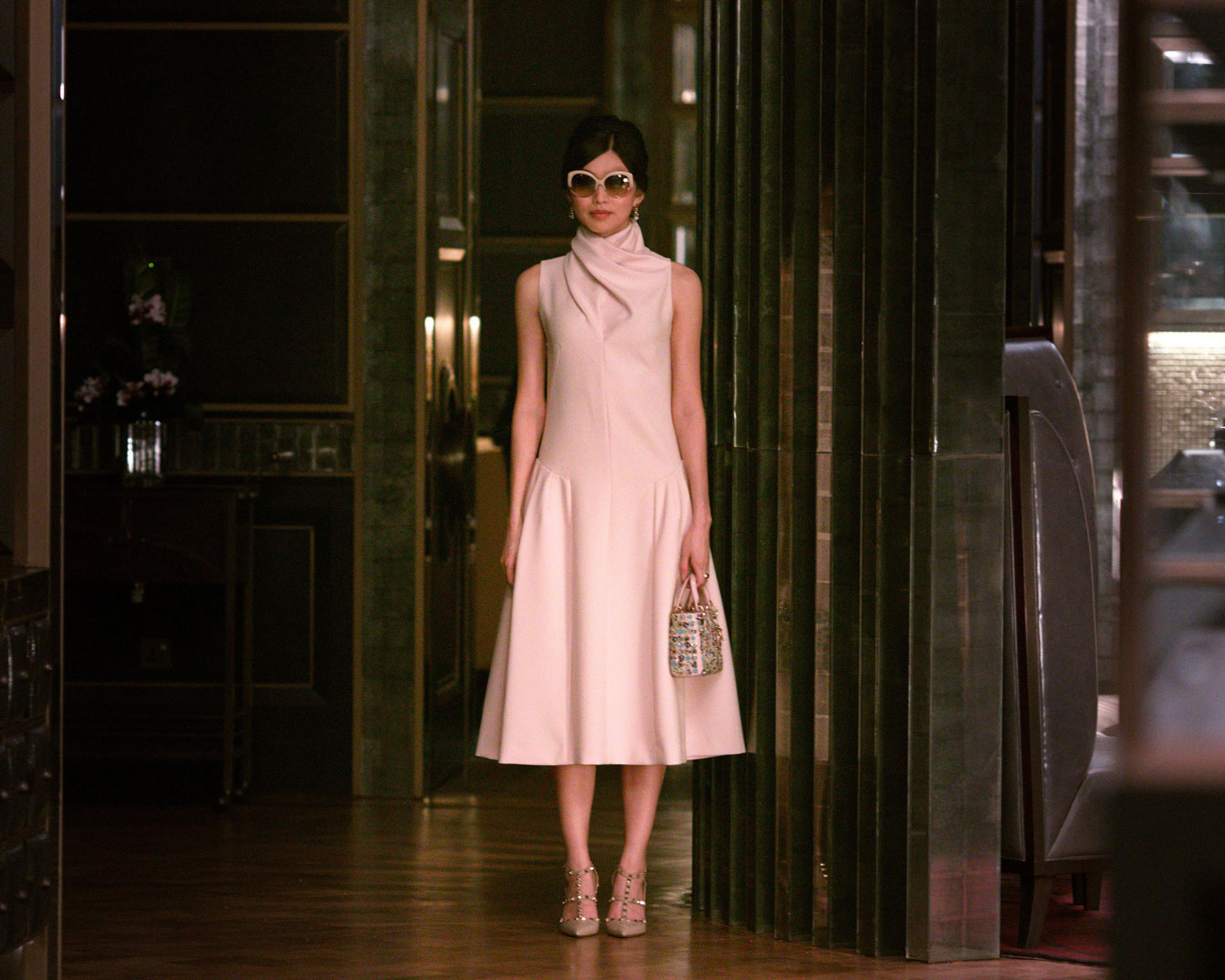 How to Get the Look – Astrid from Crazy Rich Asians
If you're looking to dress the part, I've compiled some of Astrid's best outfit ideas from the movie below. Beyond being impeccably dressed, I love the range of outfits she wears in the film. One minute, she's dolled up in an Alexander McQueen gown and the next, she's wearing wide-leg ivory pants with a blouse. Here are a few of my favorites:
Pink Dior Dress
Astrid's best outfit of all is a sleeveless pink Dior dress. My jaw dropped to the movie floor when I saw this dazzling piece! It reminds me a lot this Eliza J dress I wore on Nantucket and also this pink draped stunner from TOPSHOP from a few years ago (below). This pink draped fit and flare dress is still available, and a much better price tag than what a Dior would cost!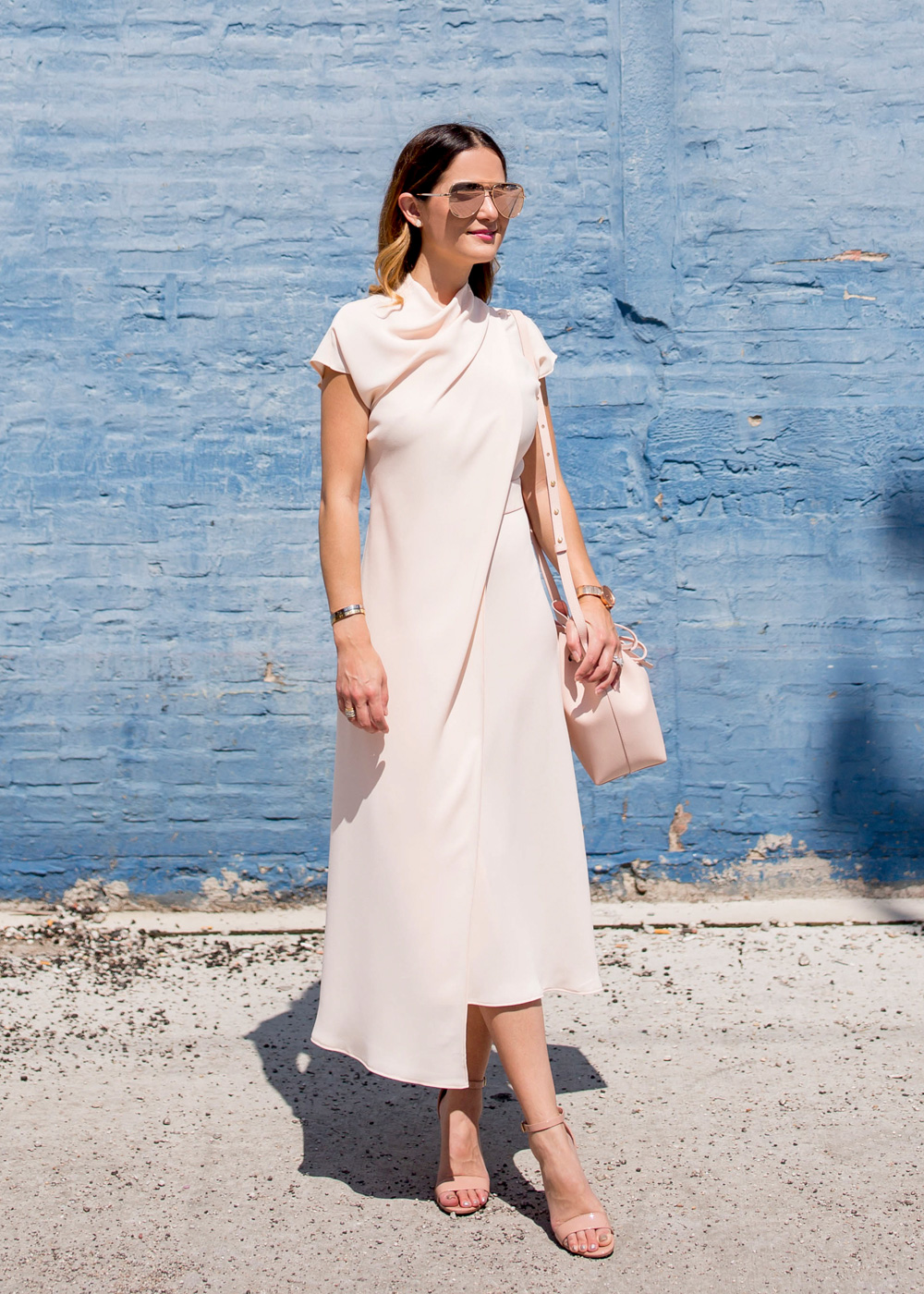 Diane Von Furstenberg Color Block Dress
DVF dresses have been one of my go-to brands for work since I can remember. The dresses travel well, and they always feel classic and timeless. Astrid wears one of her shift dresses in the film (love the color blocking). While the dress is from a few seasons ago, this new version feels very similar! I also found the same DVF dress in a different color here!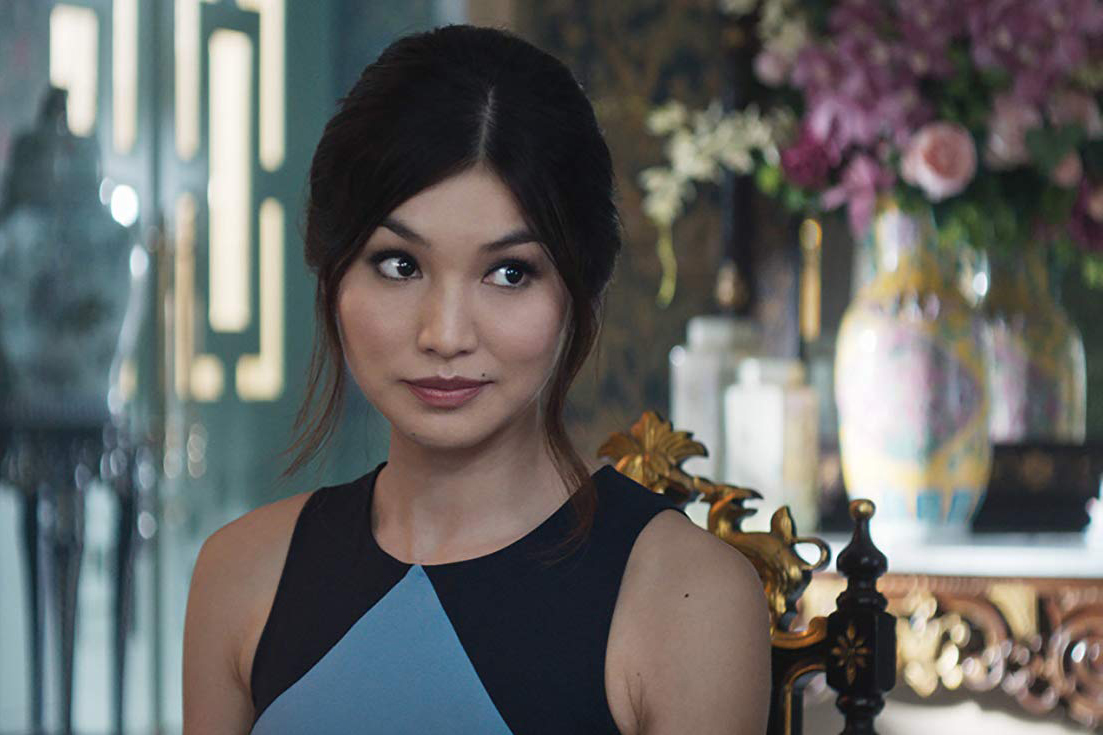 Silver Draped Gown
When Rachel Chu meets Nick Young's family for the first time, Astrid wears a striking silver plunging neckline gown to the house party. While her Ralph Lauren option could break the bank, this Jill Jill Stuart style is nearly identical! I wore the satin gown in Miami (below), and I absolutely love this style! It's comfy, classic and perfect for special occasions. Seeking another style? This Jill Jill Stuart gown I wore in 2016 Houston is another fabulous find!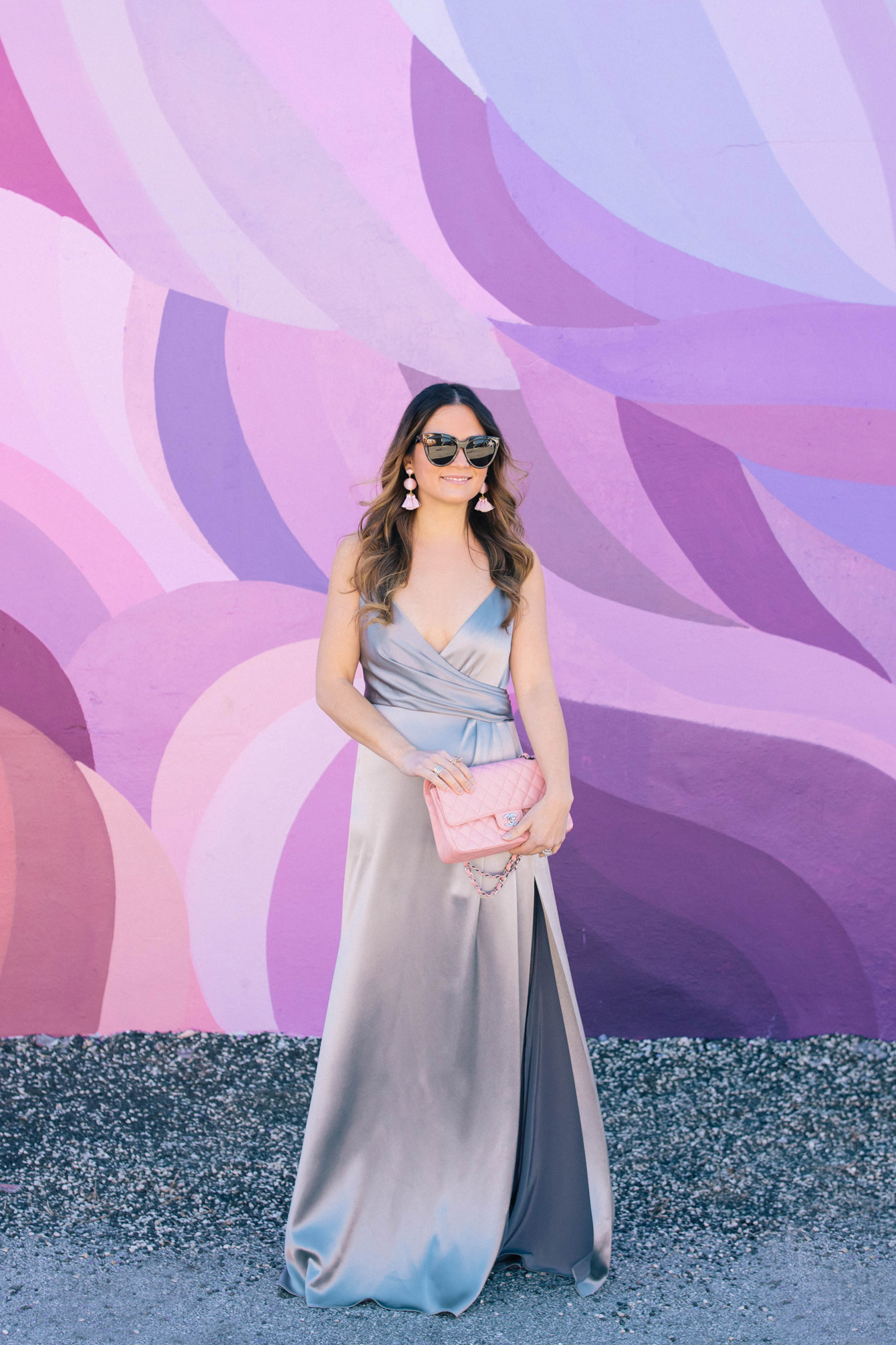 Alexander McQueen Gown
For Araminta Lee and Colin Khoo's wedding, Astrid wears a breathtaking Alexander McQueen gown. This McQueen style is the closest I could find as a similar from the designer. If you're looking to splurge, this $3,350 option is nearly identical! Want a more attainable find? This Rent the Runway pink gown is perfect – just add a statement necklace and you're good to go! I also found three more affordable versions here, here, and here.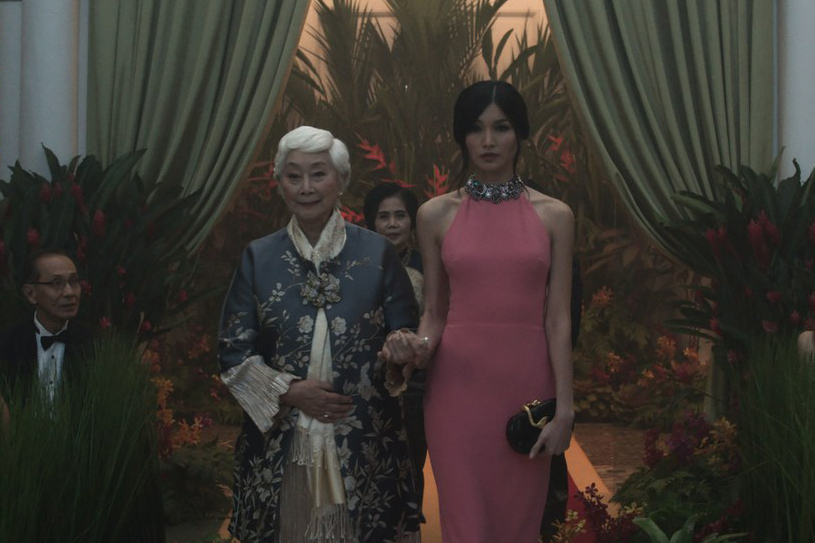 What are some of your favorite outfits on Astrid from Crazy Rich Asians?
Click here to read my post on how to dress like Rachel Chu (Constance Wu) from Crazy Rich Asians, and click here to read about how to dress like Eleanor Young (Michelle Yeoh) from Crazy Rich Asians.